Sankeien Garden in Yokohama
Please activate Javascript.

Domo arigato.
Sankeien Garden In Yokohama

Sankeien Garden In Yokohama
This post can contain affiliate links, which means that we may receive a small commission if you make a purchase using these links.
Facts & Figures
The Sankeien Garden in Yokohama covers an area of over 175000 square metres and is comprised of two gardens - the outer and inner garden. Sankei Hara, silk trader and founder, collected seventeen historically important buildings from all over Japan and displayed them in the garden.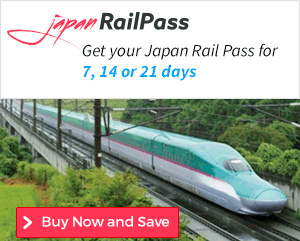  Buy now and Save >
Since 2004 I travel nearly every year to Japan. The rail pass made my life easier to discover all those amazing places in my favourite country. Each of those buildings has a special and important place in the cultural and historical heritage of Japan. The garden is also lined with exotic flowers, bamboo groves, small rivers and waterfalls, a pond, and trails for joggers and strollers to explore the garden. During late March or early spring, the sakura blossoms are usually in full bloom. In July and late August, the pond located close to the entrance is covered by the most beautiful and vibrant pink lotus blossoms while in late autumn, the changing colors of the leaves are enough to keep any visitor mesmerized. Plum blossoms or ume start to bloom just as the winter is coming to an end during mid to late February.
Sankeien Garden:

Opening Hours

- 9:00 am to 5:00 pm (last entry 4:30 pm)

Admission Fee

- 300 yen (children), 500 yen (adults)
My tips for local activities
How about exploring the highlights and hidden gems of the fascinating metropolis Yokohama with a local guide. Check out this page > for more details.
History
The entire garden once belonged to a wealthy silk merchant known as Tomitaro Sankei Hara (1869 - 1939). The garden project was finished in 1902 but it was not available for the public until 1906. The property in which the park was constructed belonged to Hara's grandfather. Because Hara enjoyed close ties to other wealthy aristocrats in the region, the garden was not only constructed to serve as personal residential quarters, but it was also designed to foster the arts in the area. Construction of the garden took over 20 years and incorporated large structures such as residential houses, tea rooms, shrines, arbors, and villas. During World War 2 the Sankeien Garden was nearly destroyed. After its complete restoration the Garden was later (1953) donated from the Hara clan to the Sankeien Hoshokai foundation.
Location
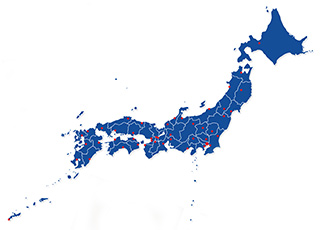 Sankei-en Garden is located in the southern part of Yokohama in the Kanagawa prefecture.
How to get to Sankeien Garden?
 35min from Yokohama Station to Honmoku Sankeien-mae by bus 8 and 125
 10min from Negishi Station to Honmoku Sankeien-mae by bus 54, 58, 99, 101 and 108
 5min from Honmoku to the Sankei-en Garden
Sightseeing spots
Sankeien Garden - Outer Garden:
Three Story Pagoda of Old Tomyoji - the oldest pagoda in the Kanto region, built in 1457
Buddhist Sanctum of Old Tokeji - a Zen Buddhist sanctum founded in 1634 and relocated from Kamakura
Kakushokaku - private residence of the Hara family from 1902
Old Yanohara Family House - built in Shirakawago in the typical gassho-zukuri house style and an Important National Cultural Property
Main Hall of Old Tomyoji - was relocated from the Kyoto Prefecture and dating back till 1457
Sankei Memorial - exhibition hall built in 1989
Main Gate Posts - built during the Meiji Era in 1906
Rindoan - beautiful tea room
Yokobuean - this tea hut was relocatd from the Hokkeji temple in the Nara Prefecture
Sankeien Garden - Outer Garden:
Sankei-en's Rinshunkaku - vacation home for the Kishu-Tokugawa clan, built in 1649 and relocated from the Wakayama Prefecture
Juto Oido of Old Tenzuji - this building came from Kyoto and was built in 1591 by Hideyoshi Toyotomi, a famous shogun
Gomon - this gate was loacted in Saihoji of Higashiyama in Kyoto
Hakuuntei - a storage building from 1921
Gekkaden - this building from 1603 was originally located at Fushinijo Castle in Kyoto
Kinmokutsu - tiny tea house based of an vision of Sankei Hara
Tenjuin - a Zen Buddhism hall from 1651, relocated from the Shinpeiji temple near Kamakura
The Choshukaku - unique building (built 1623) from the Nijojo Castle in Kyoto
Shunsoro - tea ceremony place
Rengein - tea room built in 1917
Kaiganmon - this gate was also loacted at Saihoji in Kyoto
Festival & Events
(dates can change without notice)
July
Early Morning Lotus Viewing (14th - 16th, 21st - 22nd, 28th - 29th)
You can enter the garden from 6:00 am to enjoy the opening and closing (by noon) of the flowers.
August
Early Morning Lotus Viewing (4th - 5th)
Same like before you can enter the garden from 6:00 am to enjoy the opening and closing (by noon) of the flowers.
Where to stay in Yokohama?
My 100 Best Moments in Japan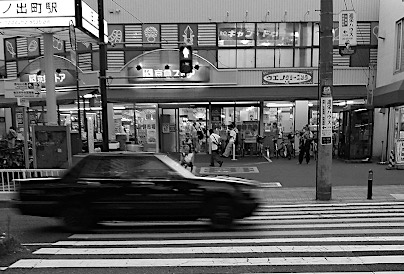 I have visited Japan nearly every year since 2004. This is my collection of the 100 best moments in my favourite country. Enjoy the pictures and I hope you will start your own journey soon.
Find out more >
Books about Japan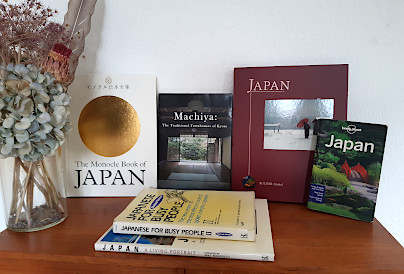 Reading books is a great source of inspiration for me. Check out my recommended list of books about the fascinating country Japan.
My Book recommendations >
Travelers who viewed Sankeien Garden viewed also: