Engakuji Temple in Kamakura
Please activate Javascript.

Domo arigato.
Butsuden (Main Hall) of Engakuji Temple in Kamakura

Stairs leading to Sanmon gate of Engakuji Temple

Sanmon gate of Engakuji Temple in Kamakura

Zen Garden (Eifukuji) of Engakuji Temple in Kamakura

Zen Garden (Eifukuji) of Engakuji Temple in Kamakura

Obai-in of Engakuji Temple in Kamakura
This post can contain affiliate links, which means that we may receive a small commission if you make a purchase using these links.
Facts & Figures
Engakuji belongs to the five great Zen temples in Kamakura. The Rinzai Sect temple is ranked in this list at the second spot right behind Kenchoji. In the past the temple ground included 40 sub-temples, but only 18 still exist today. The word Engaku can be translated to perfect enlightenment. My highlights were the Shariden Hall, Sanmon (Main Gate), Ogane (Great Bell) and Butsuden (Main Hall). The best time to visit this place is in the beginning of December, when the maple leaves turn into a deep red during the autumn season.
Engakuji Temple:

Opening Hours

- daily from 8:00 am to 4:30 pm (March to November)

Opening Hours

- daily from 8:00 am to 4:00 pm (December to February)

Closed

- never

Admission fee

- 300 yen (Adults)
Meditation sessions with monks:

When

- every Sunday from 5:30 am to 6:30 am (April to October)

When

- every Sunday from 6:00 am to 7:00 am (November to March)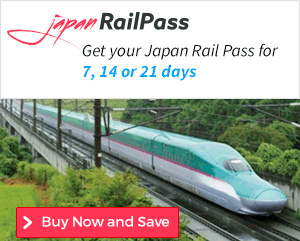  Buy now and Save >
Since 2004 I travel nearly every year to Japan. The rail pass made my life easier to discover all those amazing places in my favourite country.
My tips for local activities
How about exploring the beautiful city Kamakura and its historical places with a local guide. Check out this page > for more details.
History
In 1282 Engakuji was founded by Hojo Tokimune (1251 - 1284) during the Koan era (1278 - 1288). He was the 8th shikken (regent) of the Kamakura shogunate. Hojo Tokimune dedicated the temple to the victims of the battles during two Mongolian invasions under Kublai Khan (1215 - 1294) in 1274 and 1281. Most of the temple buildings were destroyed during the Great Kanto Earthquake in 1923. Some of them were reconstructed afterwards.
Location
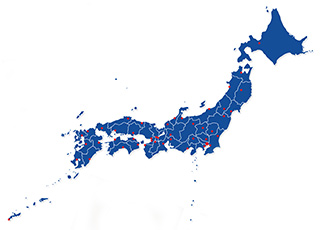 Engakuji is located in the northern part of Kamakura within the Kanagawa Prefecture.
Address: 409 Yamanouchi, Kamakura, Kanagawa Prefecture 247-0247, Japan
How to get to Engakuji Temple?
 1min from Kita-Kamakura Station (served by JR Yokosuka Line)
Sightseeing spots at Engakuji temple grounds
Top:
Shariden Hall - The hall was built during the 13th century. It is housing the sacred tooth of Buddha. Shariden has the status of a National Treasure. The architectural style is called irimoya.
Sanmon (Main Gate) - The two-storied main gate with a copper roof was reconstructed in 1785 by Seisetsu and is an Important Cultural Property. On the second floor you will find 3 statues (Juroku Rakan, Bodhisattva, Twelve Divine Generals).
Ogane (Great Bell) - The largest temple bell in Kamakura is with a height of 2.6m a really impressive sight. The National Treasure was made by Mononobe Kunimitsu in 1301. The bell is located near the teahouse.
Butsuden (Buddha Hall) - The hall is dating back to 1964. The original building was destroyed during the Great Kanto Earthquake in 1923. The seated statue of Hokan Shaka Nyorai can be found inside. It is the main reason why worshippers come to the Engakuji temple. Do not miss the dragon painting by Tadashi Moriya (1912 - 2003) on the ceiling.
Festival & Events in Kamakura
(dates can change without notice)
April
Kamakura Matsuri (from 2nd to 3rd Sunday)
The city and its history will be celebrated.
August
Bonbori Matsuri (7th to 9th)
Hundreds of lanterns can be found around Tsurugaoka Hachimangu Shrine.
Kamakura Hase no Akari (19th to 25th)
Eight temples and shrines (incl. Kotoku-in) will get illuminated at night.
September
Reitai Matsuri (between 14th and 16th)
This great festival with its most famous attraction the Japanese horseback archery is held at the Tsurugaoka Hachimangu Shrine.
Where to stay in Kamakura?
My 100 Best Moments in Japan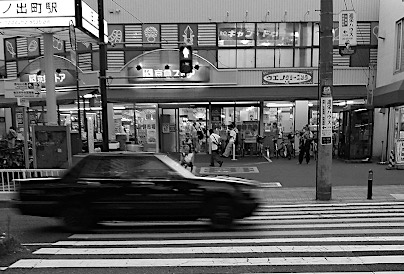 I have visited Japan nearly every year since 2004. This is my collection of the 100 best moments in my favourite country. Enjoy the pictures and I hope you will start your own journey soon.
Find out more >
Books about Japan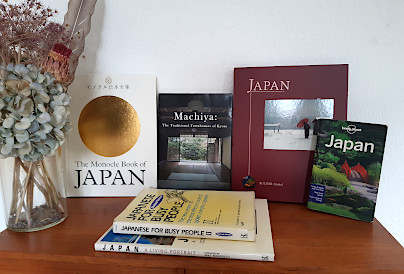 Reading books is a great source of inspiration for me. Check out my recommended list of books about the fascinating country Japan.
My Book recommendations >
Travelers who viewed Engakuji Temple viewed also: