Yuigahama Beach in Kamakura
Please activate Javascript.

Domo arigato.
Yuigahama Beach in Kamakura

Yuigahama Beach in Kamakura

Yuigahama Beach in Kamakura

Yuigahama Beach in Kamakura

Restaurant and Bar at Yuigahama Beach in Kamakura

Restaurant and Bar at Yuigahama Beach in Kamakura

Restaurant and Bar at Yuigahama Beach in Kamakura

Yuigahama Beach at night in Kamakura
This post can contain affiliate links, which means that we may receive a small commission if you make a purchase using these links.
Facts & Figures
Yuigahama Beach has a length of approx. 3 km and stretches along the coast of the Sagami Bay near Kamakura. The beach is facing the Pacific Ocean and offers amazing views till the horizon. It is a paradise for swimmers, surfers and sunbathers. During the start of the summer season (end of June) you will find there a large number of beach houses with showering facilities, eating and resting places. The construction of the beach houses usually starts in the beginning of June. It is one of the closest beaches to Tokyo and therefore it can get really crowded during the summer season. The water temperature is just perfect to have a great time. You can also rent a beach bench and umbrella there. My tip: Enjoy at Yuigahama a beautiful sunset with a cold drink in your hand:)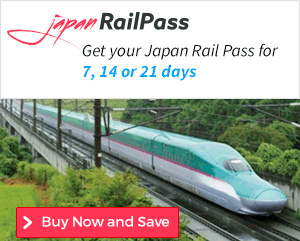  Buy now and Save >
Since 2004 I travel nearly every year to Japan. The rail pass made my life easier to discover all those amazing places in my favourite country.
My tips for local activities
How about exploring the beautiful city Kamakura and its historical places with a local guide. Check out this page > for more details.
History
In the old days the beach was a popular area for samurais to train their martial arts skills like yabusame (horseback archery competition) and kogasagake (horseback archery). The beach saw bloody battles in 1180, 1333 and 1416 (Uesugi Zenshu rebellion).
Location
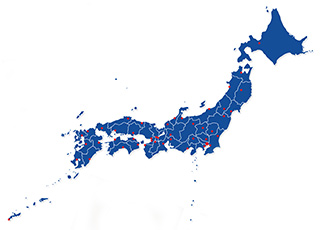 Yuigahama Beach is located near Kamakura at the Sagami Bay within Kanagawa Prefecture.
Address: 4-4 Yuigahama, Kamakura-shi, Kanagawa-ken 248-0014, Japan
How to get to Yuigahama Beach?
 3min from Kamakura Station to Yuigahama Station (served by Enoden Line) and
 5min from Enoden Station to the beach
Sightseeing spots near Yuigahama Beach
Top:
Shugenji Temple - The small temple near the Hase Station is the former residence of samurai Shijo Kingo (1230 - 1300), a follower of Japanese Buddhist priest Nichiren (1222 - 1282).
Kamakura Kaihin Park - Nice park with great ocean views and a relaxing atmosphere.
Path to Tsurugaoka Hachimangu Shrine - Near the beach is the starting point of a long path (Wakamiya Oji) leading up to the Tsurugaoka Hachimangu Shrine. The huge shrine complex has the status of an Important Cultural Property and is a must-see during your Kamakura trip. Read more >
Festival & Events in Kamakura
(dates can change without notice)
April
Kamakura Matsuri (from 2nd to 3rd Sunday)
The city and its history will be celebrated.
July
Kamakura Fireworks Festival (early July)
The Kamakura hanabi taikai is held every year at the Yuigahama beach. The 50min show will include 4000 fireworks and a special feature called underwater fireworks.
August
Bonbori Matsuri (7th to 9th)
Hundreds of lanterns can be found around Tsurugaoka Hachimangu Shrine.
Kamakura Hase no Akari (19th to 25th)
Eight temples and shrines (incl. Kotoku-in) will get illuminated at night.
September
Reitai Matsuri (between 14th and 16th)
Great festival with its most famous attraction the Japanese horseback archery.
Where to stay in Kamakura?
My 100 Best Moments in Japan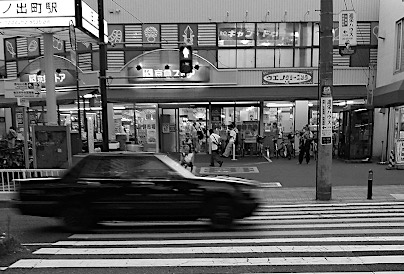 I have visited Japan nearly every year since 2004. This is my collection of the 100 best moments in my favourite country. Enjoy the pictures and I hope you will start your own journey soon.
Find out more >
Books about Japan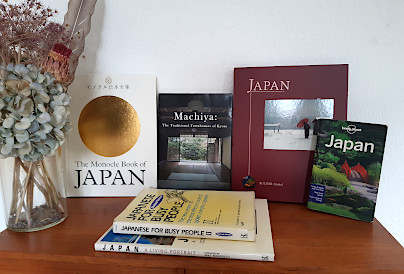 Reading books is a great source of inspiration for me. Check out my recommended list of books about the fascinating country Japan.
My Book recommendations >
Travelers who viewed Yuigahama Beach viewed also: