Hokokuji Temple in Kamakura
Please activate Javascript.

Domo arigato.
Hokokuji Temple in Kamakura

Entrance Gate (Yakuimon), Hokokuji Temple in Kamakura

Temple Grounds, Hokokuji Temple in Kamakura

Temple Grounds, Hokokuji Temple in Kamakura

Bell Tower, Hokokuji Temple in Kamakura

Bell Tower, Hokokuji Temple in Kamakura

Gravel Garden, Hokokuji Temple in Kamakura

Bamboo Grove, Hokokuji Temple in Kamakura

Bamboo Grove, Hokokuji Temple in Kamakura

Tea House, Hokokuji Temple in Kamakura

Bamboo Grove, Hokokuji Temple in Kamakura

Yagura Caves, Hokokuji Temple in Kamakura

Stone Pagoda, Hokokuji Temple in Kamakura
This post can contain affiliate links, which means that we may receive a small commission if you make a purchase using these links.
Facts & Figures
Hokokuji is a small and beautiful Zen Buddhist Temple of the Rinzai Sect in Kamakura. The temple grounds cover an area of approx. 13000 square metres. Its most outstanding feature is the famous bamboo grove right behind the main hall. You will find there more than 2000 moso bamboo stalks. Therefore the temple is also known as Take-dera (Bamboo Temple). People come here to worship the Shaka Nyorai (historic Buddha statue), which can be found in the main hall.
Hokokuji Temple:

Opening Hours

- 9:00 am to 4:00 pm

Closed

- 29th of December - 3rd of January

Admission fee

- 300 yen (Adults) entrance fee and for the tea house 600 yen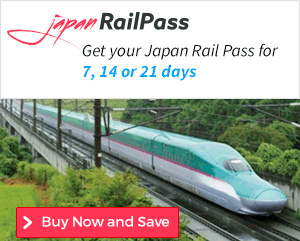  Buy now and Save >
Since 2004 I travel nearly every year to Japan. The rail pass made my life easier to discover all those amazing places in my favourite country.
My tips for local activities
How about exploring the beautiful city Kamakura and its historical places with a local guide. Check out this page > for more details.
History
In 1334 Hokokuji was founded by the priest Tengan Eko. It was a time of great change in Japan. The Kamakura shogunate was defeated in 1333 and Ashikaga Takauji (1305 – 1358) established his power in Kyoto. He was the first shogun and founder of the Ashikaga shogunate. The Hokokuji temple became the family temple of the Ashikaga Clan and the Uesugi Clan. In 1923 during the Great Kanto Earthquake the temple buildings were completely destroyed. Over time most of the structures have been rebuilt. The only remaining original parts are the Yagura Caves, old stone lanterns and gorinto gravestones.
Location
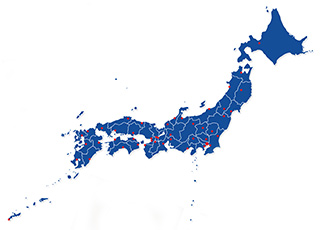 Hokokuji is located in the eastern part of the city Kamakura within the Kanagawa Prefecture.
Address: 2 Chome-7-4 Jomyoji, Kamakura-shi, Kanagawa-ken 248-0003, Japan
How to get to Hokokuji Temple?
 10min from Kamakura Station to Jomyoji bus stop by bus 36, 23 and 24 or
 30min from Kamakura Station
Sightseeing spots at Hokokuji temple grounds
Top:
Bamboo Grove - Enjoy the beautiful scenery when you walk on narrow paths through the dense bamboo forest. Take a break at the small tea house there and order some matcha tea (green tea) and traditional Japanese sweets. It can not get any better:)
Yagura Caves - These man-made caves can only be admired from the distance. They were used as the graveyard of the Ashikaga family.
Zen garden - This beautiful maintained Zen garden is located right behind the main hall.
Shaka Nyorai Buddha - The statue is enshrined in the main hall of Hokokuji. This object of worship was crafted in 1347 by famous Buddhist sculptor Takuma Joko.
Important Cultural Properties - Many treasures of the temple were relocated to the nearby (2km) Kamakura Museum of National Treasures at Tsurugaoka Hachimangu Shrine.
Bell Tower - The simple thatched straw roof of the bell tower gives this structure a unique look.
Festival & Events in Kamakura
(dates can change without notice)
April
Kamakura Matsuri (from 2nd to 3rd Sunday)
The city and its history will be celebrated.
August
Bonbori Matsuri (7th to 9th)
Hundreds of lanterns can be found around Tsurugaoka Hachimangu Shrine.
Kamakura Hase no Akari (19th to 25th)
Eight temples and shrines (incl. Kotoku-in) will get illuminated at night.
September
Reitai Matsuri (between 14th and 16th)
Great festival with its most famous attraction the Japanese horseback archery.
Where to stay in Kamakura?
My 100 Best Moments in Japan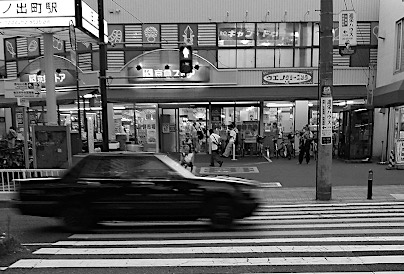 I have visited Japan nearly every year since 2004. This is my collection of the 100 best moments in my favourite country. Enjoy the pictures and I hope you will start your own journey soon.
Find out more >
Books about Japan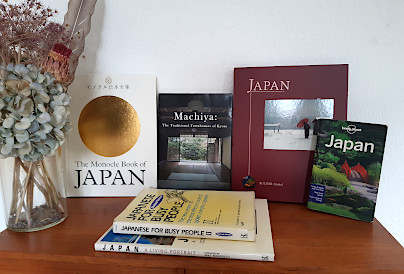 Reading books is a great source of inspiration for me. Check out my recommended list of books about the fascinating country Japan.
My Book recommendations >
Travelers who viewed Hokokuji Temple viewed also: