Chinatown (Yokohama)

Show map

Show gallery
Please activate Javascript.

Domo arigato.
Yokohama Chinatown (Chukagai) Gate

Yokohama Chinatown Street Scenes

Roasted Chestnuts In Yokohama Chinatown

Yokohama Chinatown Ma Zhu Miao Temple

Yokohama Chinatown Golden Dragon

Yokohama Chinatown Street Scene

Yokohama Chinatown Gate And Shop

Yokohama Chinatown Street Scenes
Facts & Figures
Japan has 3 Chinatowns in Yokohama, Kobe and Nagasaki. The Yokohama Chinatown is the largest Chinatown not only in Japan, but also in Asia. It offers more than 500 stores with a huge variety of Chinese products.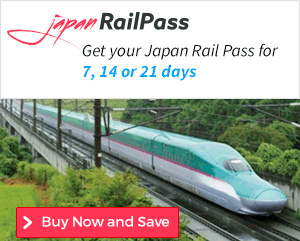 Since 2004 I travel nearly every year to Japan. The rail pass made my life easier to discover all those amazing places in my favourite country. The whole area is spreaded over 10 blocks and appr. 4000 people living there. The food is simply fantastic and you have to try out Cantonese, Shanghai, Beijing and Szechwan dishes.
History
American Commodore Matthew C. Perry ended in mid-19th century the over 200 years of isolation between Japan and the rest of the world. Yokohama Port was one of the first to be open for international trade (1859). To improve and support the communication between Japanese and Western people Chinese were hired. Their first settlement in the city is now known as the Yokohama Chinatown.
Location
Show map
The Yokohama Chinatown is located only 500m away from Yamashita Park at the Yokohama harbour.
How to get to Yokohama Chinatown?
 30min from Shinjuku Station in Tokyo to Yokohama Station by JR Shonan Shinjuku Line
 8min from Yokohama Station to Motomachi-Chukagai Station by Minato Mirai Line or
 7min from Yokohama Station to Ishikawacho Station by JR Negishi Line
Sightseeing spots
Top:
Kwan Tai Temple - temple enshrines the deity of General Kwan Tai (200AD)
Mazu Miao Temple - largest temple in Chinatown, opened in March 2006
Chinatown's Goodwill Gate - built in 1955, after government officially recognized the Chinatown
Yokohama Daisekai - amusement park located at the North Gate Silkroad
ten gates of the Chinatown - colorful gates built by the principles of feng shui
Festival & Events
(dates can change without notice)
January/February
Chinese New Year's Festival (end of Jan/Feb)
Enjoy the drums, the popping of firecrackers and the lion dance as the highlight of this huge festival. This is my must-see recommendation for you.
August
Kanteitan Festival (13th)
One of the major festivals in the Yokohama Chinatown. The birth of the popular Chinese general Guan Yu is celebrated with a Chinese lion and dragon dance and a huge procession.
October
Kokkeisetsu Festival (1st)
Celebrate China's National Foundation Day together with thousands of visitors.
Travelers who viewed Yokohama Chinatown viewed also:
Search Hotels in Yokohama