Egara Tenjinsha Shrine in Kamakura
Please activate Javascript.

Domo arigato.
Haiden (Main Hall) of Egara Tenjinsha Shrine in Kamakura

Torii at Egara Tenjinsha Shrine

Entrance of Egara Tenjinsha Shrine

Egara Tenjinsha Shrine

Info about Egara Tenjinsha Shrine

Brush Monument (Fude-kuyoo) of Egara Tenjinsha Shrine

Sacred Ginko Tree at Egara Tenjinsha Shrine
This post can contain affiliate links, which means that we may receive a small commission if you make a purchase using these links.
Facts & Figures
Egara Tenjinsha is an important Shinto shrine in Kamakura. The shrine is dedicated to Sugawara no Michizane (845 - 903), a well-known scholar, calligrapher and politician. The spirit of Sugawara is called Tenjin. Egara Tenjinsha is one of Japan´s three great Tenjin Shrines together with Dazaifu Tenmangu Shrine in Fukuoka and Kitano Tenmangu Shrine in Kyoto. The beautiful vermilion coloured Haiden (oratory) and Honden (sacrarium) are my must-see recommendations for you. The shrines sacred tree is a huge 900 year old great ginkgo tree. The shrine grounds are covered by over 100 plum trees. This includes also the earliest blooming winter plum in Kamakura. The shrine grounds are a Registered National Historical Site and the main shrine has the status of an National Important Cultural Property. The shrine is known as the deity of scholarship, therefore students come here every year (January - March) to pray for a successful exam. They buy wooden Shinto tablets (Ema) and write wishes on them. Just to give you a number approx. 15000 ema can be found attached to the shrine every January.
Egara Tenjinsha:

Opening Hours

- daily from 8:30 am to 4:30 pm

Closed

- never

Admission fee

- free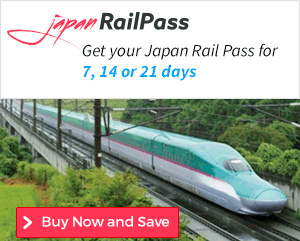  Buy now and Save >
Since 2004 I travel nearly every year to Japan. The rail pass made my life easier to discover all those amazing places in my favourite country.
My tips for local activities
How about exploring the beautiful city Kamakura and its historical places with a local guide. Check out this page > for more details.
History
Egara Tenjinsha was founded in 1104 during the Heian period (794 - 1185) by an unknown priest. The Honden and Haiden of the shrine were reconstructed in 1735. They material (old beams, pillars) came from the Tsurugaoka Hachimangu Shrine in Kamakura. In 1923 during the Great Kanto Earthquake parts of the main hall were damaged, but with the help of the Tsurugaoka Hachimangu Shrine everything came back to its former glory.
Location
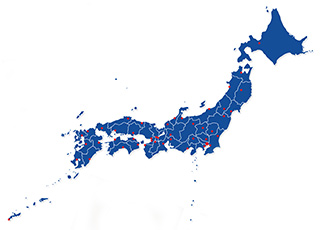 Egara Tenjin Shrine is located 1500 meters northeast of the Kamakura Station within the Kanagawa Prefecture.
Address: 74 Nikaido, Kamakura, Kanagawa 248-0002, Japan
How to get to Egara Tenjinsha?
 20min from Kamakura Station (served by JR Yokosuka Line)
Sightseeing spots at Egara Tenjinsha
Top:
Brush Monument (Fude-kuyoo) - The unique brush monument with a height of 3.2m was created as a memorial for manga artists Kon Shimizu (1912 - 1974) favourite paintbrush.
Efudezuka Monument - To honour Kon Shimizu - 154 cartoonists created different pictures of kappa. Kappa an imaginary animal was the main theme of his work.
Ginkgo Tree - The sacred tree is 900 years old and a Natural Monument designated by Kamakura City officials. It is the tallest tree in the city and has an impressive girth of 6.5m.
Festival & Events in Kamakura
(dates can change without notice)
January
Fude-Kuyoo at Egara Tenjinsha (25th)
It is a memorial service for writing brushes. To give you a historical context: These brushes were used by intellectuals in Japan and therefore their importance should be honored once a year. Approx. 2000 parts of old brushes and pencils will be burned during this event. The ritual will be held by the chief priest.
April
Kamakura Matsuri (from 2nd to 3rd Sunday)
The city and its history will be celebrated.
July
Egara Tenjinsha Annual Shrine festival (25th)
A beautiful decorated portable shrine (mikoshi) is carried through the streets of Kamakura.
August
Bonbori Matsuri (7th to 9th)
Hundreds of lanterns can be found around Tsurugaoka Hachimangu Shrine.
Kamakura Hase no Akari (19th to 25th)
Eight temples and shrines (incl. Kotoku-in) will get illuminated at night.
September
Reitai Matsuri (between 14th and 16th)
This great festival with its most famous attraction the Japanese horseback archery is held at the Tsurugaoka Hachimangu Shrine.
Where to stay in Kamakura?
My 100 Best Moments in Japan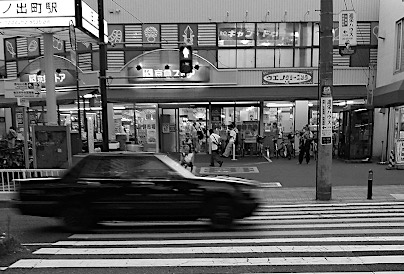 I have visited Japan nearly every year since 2004. This is my collection of the 100 best moments in my favourite country. Enjoy the pictures and I hope you will start your own journey soon.
Find out more >
Books about Japan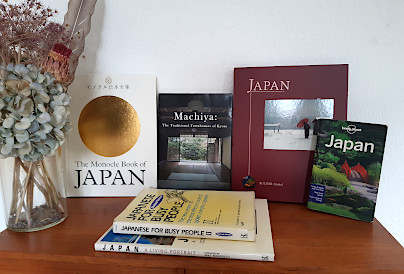 Reading books is a great source of inspiration for me. Check out my recommended list of books about the fascinating country Japan.
My Book recommendations >
Travelers who viewed Egara Tenjin Shrine viewed also: