Explore Nikko

Facts & Figures
Nikko is one of the most popular tourist destinations in Japan. The city is located at the entrance of the Nikko National Park. It covers an area of 1449,83 square kilometers, which makes it the third largest city area in Japan after Takayama and Hamamatsu. Approx. 80600 people living in the city. Since December 1999 many temples and shrines of Nikko are a registered UNESCO World Heritage Site. This includes 103 buildings with unique beauty and importance for the Japanese culture like the Futarasan Shrine, Toshogu Shrine, Rinnoji Temple and Taiyuin-byo Iemitsu Mausoleum. The beautiful nature around the city is a hiking paradise. The trips to Lake Chuzenji and the Keagon Falls are my must-do recommendations for you.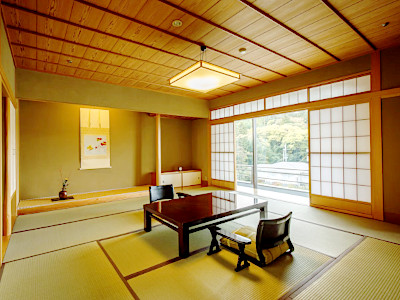  Explore Ryokans in Nikko >
Ryokans are the perfect way to discover old Japanese culture and traditions. Nikko's religious history can be dated back till the middle of the 8th century. At that time the Buddhist priest Shodo Shonin (735 - 817) established in 766 the Rinnoji Temple there. He introduced Buddhism to Nikko. One of the major attractions the Toshogu Shrine was completed in 1617 as the mausoleum of the shogun Tokugawa Ieyasu (1543 - 1616). He established the shogunate which ruled Japan for more than 250 years. The UNESCO World Heritage Site - Shrines and Temples of Nikko - was established in 1999. 2 Shinto Shrines (Toshogu, Futarasan) and 1 Buddhist Temple (Rinnoji) were included in the that list.
My tips for local activities
How about exploring the beautiful city Nikko and its historical places within a day trip from Tokyo with a local guide. Check out this page > for more details.
Most popular attractions in Nikko
(ranked by visitor numbers)
Location
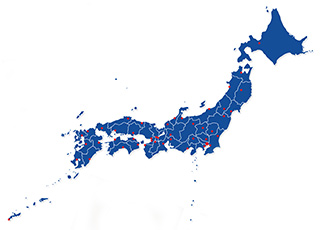 Nikko is located just 140 km north of Tokyo and appr. 35 km west of Utsunomiya, the capital of the Tochigi Prefecture.
Address: JR Nikko Station, 4 Aioicho, Nikko, 321-1413 Tochigi Prefecture
How to get to Nikko?
 2hrs from Tokyo Asakusa Station to Nikko Station by Tobu Railways
 2hrs from Tokyo Shinjuku Station to Nikko Station by limited express trains
 100min from Tokyo or Ueno Station by JR Tohoku Shinkansen to Utsunomiya and transfer to the Nikko Line
Trips to great places nearby Nikko:
for Travelers who would like to dive deeper into Nikko: