Shirakawa-go

Show map

Show gallery
Please activate Javascript.

Domo arigato.
Shirakawago Village Gassho-Zukuri Farmhouses

Shirakawago Village Sign Gassho-Zukuri Farmhouses

Shirakawago Village

Shirakawago Village Gassho-Zukuri Farmhouses

Shirakawago Village Gassho-Zukuri Farmhouses

Shirakawago Village Gassho-Zukuri Farmhouses

Shirakawago Village Rice Field

Shirakawago Village Gassho-Zukuri Farmhouses

Shirakawago Village Attic Of An Gassho-Zukuri Farmhouse

Shirakawago Village Attic Of An Gassho-Zukuri Farmhouse

Shirakawago Village Roof-Rethatching Of An Gassho-Zukuri Farmhouse

Shirakawago Village Gassho-Zukuri Farmhouses

Shirakawago Village Koi Fish Pond

Shirakawago Village Gassho-Zukuri Farmhouses

Shirakawago Village Gassho-Zukuri Farmhouses

Shirakawago Village Gassho-Zukuri Farmhouses

Shirakawago Bridge to Gassho-Zukuri Farmhouses

Shirakawago Shokawa River
Facts & Figures
The Village Shirakawa-go was declared a UNESCO World Heritage Site in 1995. Shirakawa-go and its adjacent Gokayama village are situated close to the Shogawa River Valley which can be found hidden in the mountains that stretch from Gifu to the Toyama Prefectures.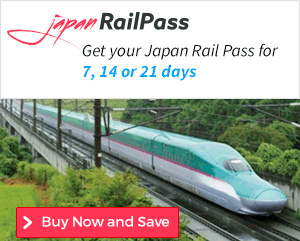 Since 2004 I travel nearly every year to Japan. The rail pass made my life easier to discover all those amazing places in my favourite country. The place is famed for the traditional Gassho-zukuri farmhouses, some of which are older than 250 years. The houses are the only examples of their kind in the entire country. The word Gassho-zukuri comes from "constructed like hands in prayer" and is describing the typical roof shape of these buildings. The total number of these unique houses is 114 and app. 600 people still living there. It is easy to see why visitors from all over the world arrive here every year to enjoy this amazing sight.
History
This small settlement of the Shirakawa-go village was named after the traditional Japanese name that locals used for the region during ancient times. The oldest traces of human existence in the village can be dated back between 7000 B.C. and 2300 B.C. Therefore the place is a perfect representation of how people would have lived in a traditional Japanese settlement during ancient times. However, the name Shirakawa-go was not mentioned in historical documents until 1176. The mountain village was surrounded by hills, which implies that much of the area was forested and agriculture was only practiced for purposes of providing food for the locals. Most of the Gassho-zukuri houses were built about 200-300 years ago. Despite the drastic economic and social changes that have occurred in Japan over the years, the village of Shirakawa-go is still miraculously standing. As a result, the settlement has preserved the spirit and the archeological evidence of Japan's long, eventful and interesting history.
Location
Show map
Shirakawa-go is located at the foot of Mount Haku-san in the northwestern part of the Gifu Prefecture.
How to get to Shirakawa-go?
 1hr from Takayama to Shirakawa-go by Nohi Bus
Sightseeing spots
Top:
Ogimachi - the main attraction and largest village of Shirakawa-go
Shiroyama Viewpoint - beautiful view over Ogimachi
Festival & Events
(dates can change without notice)
October
Doburoku Matsuri Festival (14th - 19th)
Giving thanks to the autumn harvest. Doburoku is a special type of white, unrefined sake and it is served to visitors of the festival.