Omori Town
Please activate Javascript.

Domo arigato.
Omori Street, Shimane Prefecture
Facts & Figures
Cafes, restaurants, souvenir shops, galleries, temples and shrines stand along the Omori street on the way back to the Iwami Ginzan Park. Omori was once a boomtown when the Silver mine's production started. Nearby you could find hundreds of silver mines of various sizes. The town quickly became the management and administration center of the Iwami Ginzan Silver Mine. Since Omori achieved the status of a UNESCO World Heritage Site hundreds of visitors will arrive on the site every day.
History
Omori town was once home to a silver mine which provided employment for residents in the region centuries ago before it finally closed its doors in 1923. Like most historical boomtowns, Omori street was doomed to suffer after the mine's production started to decrease in the early 1920's. This sharp decline caused a huge chunk of the population to move away, which led to the steady decline of what used to be one of the most vibrant streets in Japan. Today, Omori Street is still inhabited by a few elderly residents, most of whom still care for the main street. In 2007 after intense lobbying by the Japanese government, Omori Street and the Iwami Silver Mine, in particular, was named a UNESCO World Heritage Site.
Location
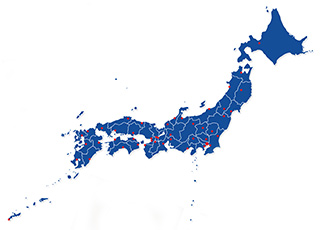 Omori Town is located in the central region of Shimane Prefecture of the Chugoku Region in the city Oda.
Address: 1597-3 I-Omoricho, Oda, Shimane Prefecture
How to get to Omori Town?
 3,5-4hrs from Tokyo to Okayama by Nozomi or Hikari Shinkansen and
 2hrs from Okayama to Izumo (Izumo-shi St.) by JR Yakumo limited express and
 40min from JR Izumo-shi Station to Oda-shi Station by local train and
 25min from Oda-shi Station to Omori-Daikansho-Ato by Iwami Kotsu bus
Sightseeing spots
in Omori and nearby:
Gohyakurakan - Explore 500 stone statues of Buddha's disciples located in man-made caves.
Shogenji Temple - Inside you will find a museum, main hall with amazing paintings and an altar.
Kigami Shrine - You will find the shrine at the northern end of the town. The shrine is famous for a dragon painting on its ceiling. Clap your hand underneath the painting and the echoes sound like a roar of the dragon:)
Ryugenji Mabu Mine Shaft - the tunnel, built in 1715, is 273 meter long and it is one of the largest (out of 600)
Okubo Mabu Mine Shaft - take a guided tour from the Iwami Ginzan Silver Mine World Heritage Center and explore the by far largest mineshaft ruin in the area
Iwami Ginzan Silver Mine World Heritage Center - consists of three wings: exhibition wing, guidance wing and collections and experience wing
Iwami Ginzan Museum - the former Magistrate's Office is housing the museum, located in Omori
Shimizudani Refinery Ruins - the refinery was only active for one year, explore the huge stone walls there
Kumagai Family Residence - built in 1801 and designated as Important Cultural Asset, is the largest surviving Japanese-style house in Iwami Ginzan area
Rakan-ji Temple - the temple, founded in 1766, belongs to the Shingon sect of Buddhism and houses 501 arhat figures (known as Gohyaku-rakan), showing various expressions of happiness, sadness and anger
Yunotsu Hot Springs - part of the World Heritage Site with a history of over 1300 years, enjoy a healthy hot bath there
Festival & Events
(dates can change without notice)
June
Aoba matsuri (festival) (15th)
Traditional ceremonies and processions are performed at temples all over the town to celebrate Kobo Daishi's birthday.
August
Mando-kuyo-e (Candle Festival) (13th)
Thousands of candles are placed along the paths of the Okunoin cemetery.
Where to stay near Omori/Iwami Ginzan Silver Mine?
My 100 Best Moments in Japan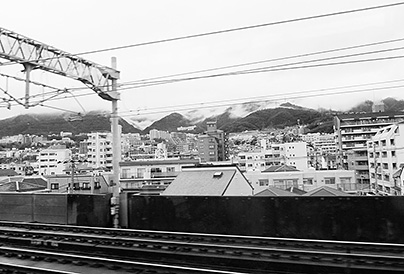 I am visiting Japan nearly every year since 2004. This is my collection of the 100 best moments in my favourite country. Enjoy the pictures and I hope you will start your own journey soon.
read more