Hamamatsu
Please activate Javascript.

Domo arigato.
Hamamatsu Station Sign

Hamamatsu City

Hamamatsu City

ACT Tower Close To Hamamatsu Station

Hamamatsu Station

Hamamatsu City View From The ACT Tower

Hamamatsu City Downtown

Hamamatsu City

Shinkansen At Hamamatsu Station
Facts & Figures
The city Hamamatsu has a population of app. 820.000 and covers an area of 1558 square kilometre. It is the largest city in the Shizuoka Prefecture. The musical instrument industry has grown so much over the years that Hamamatsu received the nickname "Japan's City of Music". The city is also the birthplace of companies like Honda and Suzuki.
History
Settlements in the region of Hamamatsu reaching back till prehistoric times. The city is also connected to Tokugawa Ieyasu (1543 - 1616). He was during the Edo period one of the most important shogun and later the ruler of Japan. Tokugawa Ieyasu spent 17 years in the city. In 1911 Hamamatsu received its city status.
Location
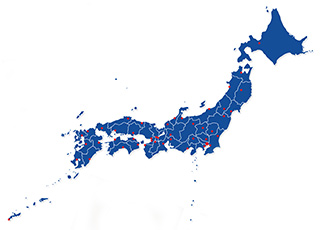 Hamamatsu is located in the western part of the Shizuoka Prefecture.
How to get to Hamamatsu?
 90min from Tokyo to Hamamatsu Station by JR Tokaido Shinkansen - Hikari or
 120min from Tokyo to Hamamatsu Station by JR Tokaido Shinkansen - Kodama
 4hr 13min from Tokyo Station to Hamamatsu Station by Tomei Highway Bus
 90min from Osaka St. to Hamamatsu Station by JR Tokaido Shinkansen - Hikari or
 120min from Osaka St. to Hamamatsu Station by JR Tokaido Shinkansen - Kodama
Sightseeing spots
Top:
ACT Tower Observatory - enjoy the view from the 45th floor, the height of the skyscraper is 213m
Nakatajima Dunes - one of the three largest sand dune areas in Japan and a perfect place to watch a sunset
Hamamatsu Castle - an impressive landmark, Tokugawa Ieyasu stayed here from 1571 till 1588
Hamamatsu Flower Park - located at Lake Hamana with 100.000 plants on display
Hamamatsu Fruit Park - Japanese or international fruits are cultivated in this park
Hamamatsu Municipal Zoo - you will find there over 100 animal species
Festival & Events
(dates can change without notice)
April
Princess Road Procession (first Saturday and Sunday)
This festival is recreating a princess procession during the Edo period with actors dressed as samurais, maids, servants and the princess.
May
Hamamtsu Matsuri (3rd till 5th)
This festival attracts more than 1,5 Mio visitors every year. It is dating back 430 years when large kites were flown to celebrate the birth of a son for the Lord of Hamamatsu Castle. Watch over 100 kites (3.5m x 3.5m) in the sky over the Nakatajima Dunes. At night you must follow the parade of 100 palace-like floats. During the Hamamatsu festival the whole city is full of entertainment.
June
Enshu Hamakita Hiryu Festival (first Saturday and Sunday)
The festival (matsuri) honors the god of the Tenryu River - Ryujin. You can watch a fire-festival parade, kite flying and Japanese drums performances.
November
Inasa Puppet Play Festival (end of Nov.)
During 3 days more than 60 puppet plays are performed from 30 theatrical companies from all over Japan. It is a great joy for children and adults.
December
Akiha Fire Festival (15th till 16th)
Held at midnight at the Akiha Shrine. The festival is including 3 performances - bow dance, sword dance and fire dance.
Where to stay in Hamamatsu?
My 100 Best Moments in Japan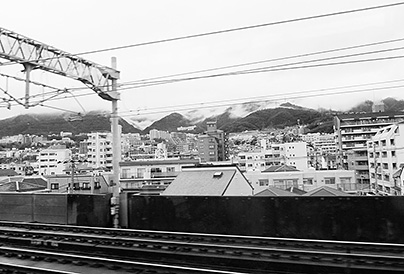 I am visiting Japan nearly every year since 2004. This is my collection of the 100 best moments in my favourite country. Enjoy the pictures and I hope you will start your own journey soon.
read more