Explore Nagoya

Facts & Figures
Nagoya has a population of approx. 2.3 million people and is the capital of the Aichi Prefecture. It is the 4th largest city in Japan and consists of 16 wards. Nagoya is part of the Chukyo Metropolitan Area (3rd largest in Japan), which has a population of 10 million. The city is home of one of Japan´s most important ports besides Osaka, Kobe, Yokohama, Tokyo, Chiba and Hakata (Fukuoka).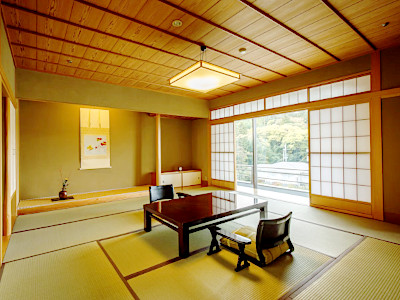  Explore Ryokans in Nagoya >
Ryokans are the perfect way to discover old Japanese culture and traditions. In 1610 shogun Tokugawa Ieyasu (1543 - 1616) gave the order to move the capital of the Owari Province to the present day location of Nagoya. Over the years during the Edo Period (1603 - 1868) the former castle town developed into one of the major industrial hubs of Japan. In 1945 during the air raids of World War 2 most parts of the city were destroyed. Soon after Nagoya was rebuilt and thriving again. The city has many things to offer like the famous Nagoya Castle, Osu Kannon Temple, Higashiyama Sky Tower and Mode Gakuen Spiral Towers (170m). My tip: A great way to enjoy the skyline of the city is from the observation deck of the JR Central Towers.
My tips for local activities
How about exploring the amazing food scene of Nagoya on a personalized food tour with a local guide. Check out this page > for more details.
Most popular attractions in Nagoya
(ranked by visitor numbers)
Location
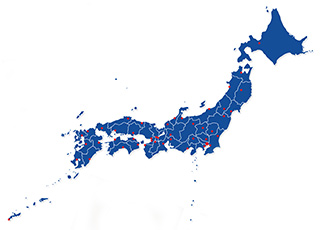 Nagoya is located within the Aichi Prefecture on the Pacific coast on the main island Honshu.
How to get to Nagoya?
 1,5hr from Tokyo Station to Nagoya Station served by NOZOMI Shinkansen
for Travelers who would like to dive deeper into Nagoya:
Where to stay in Nagoya?