Inuyama Castle
Please activate Javascript.

Domo arigato.
Inuyama Castle In Aichi Prefecture

Inuyama Castle In Aichi Prefecture
Facts & Figures
Inuyama Castle, also called Inuyama-jo, belongs to a group of four national treasure castles in Japan. The others are Matsumoto Castle, Himeji Castle and Hikone Castle. There are only 12 original castles existing which were built before the Edo period (1603 - 1868) and Inuyama Castle is one of them. The hilltop castle consists of 4 stories above ground and 2 stories below. The view from the top is amazing and my must-do recommendation for you.
Inuyama Castle:

Opening Hours

- 9:00 am to 4:30 pm

Closed

- December 29th till 31st

Admission Fee

- 550 yen (Adults), 110 yen (Students)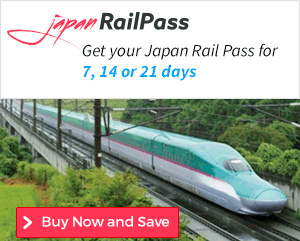 Since 2004 I travel nearly every year to Japan. The rail pass made my life easier to discover all those amazing places in my favourite country.
History
Inuyama Castle holds the title of the oldest castle in Japan. Its origin is dating back till 1440. The structure was updated over time and the existing tower was finished in 1537 under the order of Oda Nobuyasu (died in 1542). An interesting fact is that Inuyama Castle remained in private possession of the Naruse family until 2004. These days the owner of the castle is a foundation created by the Aichi Prefecture's Board of Education.
Location
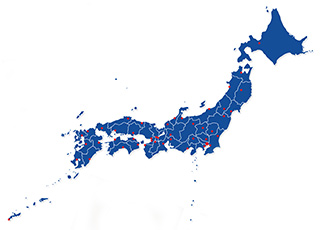 Inuyama Castle is located at the center of the city Inuyama within the Aichi Prefecture near the city Nagoya.
Address: Oji, Inuyama Ojikitayoshiken 65-2, 484-0082
How to get to Inuyama Castle?
 25min from Nagoya Station to Inuyama Station by Meitetsu Inuyama Line
Sightseeing spots
Top:
Wooden Donjon (castle keep) - inside are displays of swords, paintings, many documents from its rich history, suits of samurai armor, folding screens (byobu) and much more
Inuyama Artifacts Museum - great place to explore the history and culture of Inuyama, on display are the floats used at the Inuyama Festival, learn more about the Inuyama cormorant fishing (ukai) etc...
Karakuri Exhibition Room - the Puppet Museum displays mechanical dolls used at the Inuyama Festival
Festival & Events
(dates can change without notice)
March
Tagata Honen Sai Festival (March 15th)
The fertility festival is celebrated with an huge 3m long wooden phallus paraded through the streets of an village near Inuyama. The festival shows one thing size does matter:)
April
Inuyama Festival (first weekend of April)
It started as an anual festival in 1635 to worship the Haritsuna shrine. The absolute highlight is the parade of 13 antique gorgeously decorated floats (called YAMA), which are several stories high (25 feet). At night every float is illuminated by 365 Japanese lanterns. The combination of these lights and the fully bloomed cherry trees (sakura season) along the streets makes it an unforgettable experience for you.
May
Momotaro Festival (May 5th)
The Momotaro Festival (based on a very famous tale dating back to the Edo period) is held at the Momotaro Shrine.
August
Nihon Rhine Summer Festival (August 10th)
Enjoy these huge fireworks near the Twin Bridge with the castle in the background.
Where to stay near Inuyama Castle?
My 100 Best Moments in Japan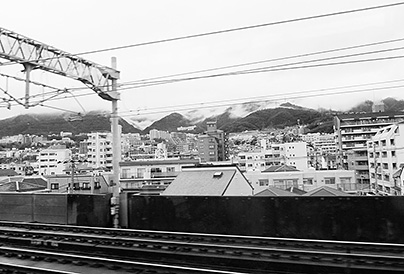 I am visiting Japan nearly every year since 2004. This is my collection of the 100 best moments in my favourite country. Enjoy the pictures and I hope you will start your own journey soon.
read more
Travelers who viewed Inuyama Castle viewed also: