Mode G. Spiral Towers in Nagoya
Please activate Javascript.

Domo arigato.
Mode Gakuen Spiral Towers In Nagoya

Mode Gakuen Spiral Towers In Nagoya

Mode Gakuen Spiral Towers In Nagoya
Facts & Figures
The Mode-Gakuen Spiral Towers are with 170 m height an impressive sight infront of the Nagoya Station. The towers consists of 39 stories (36 above ground, 3 below ground) which are occupied by 3 schools - school of fashion design (Nagoya Mode Gakuen), medical support (Nagoya Isen) and computer programming (HAL Nagoya).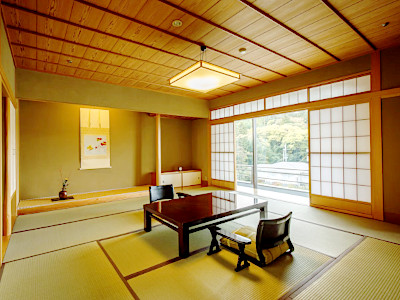 Explore Ryokans in Nagoya
Ryokans are the perfect way to discover old Japanese culture and traditions.
History
The construction process of the Mode-Gakuen Spiral Towers by Nikken Sekkei took from 2005 till 2008.
Location
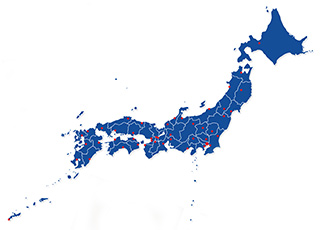 Mode-Gakuen Spiral Towers are located in front of Nagoya Station within Nakamura-ku (ward).
Address: 4-27-1 Meieki, Nakamura-ku, Nagoya-shi, Aichi prefecture
How to get to Spiral Towers?
 2min from Nagoya Station
Sightseeing spots
Top:
Observation deck - the best possible view of the building is from the observation deck of the Midland Square, with 247 m the tallest skyscraper in Nagoya
Festival & Events
(dates can change without notice)
October
Nagoya Festival (3rd Saturday and Sunday)
The Nagoya festival (matsuri) is for the city the biggest event in autumn. Enjoy many events, like dance performances, a parade (700 participants), concerts and much more. Tip: Hisaya-Odori Park is the hotspot for concerts.
Where to stay in Nagoya?
My 100 Best Moments in Japan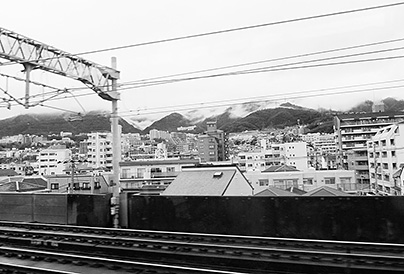 I am visiting Japan nearly every year since 2004. This is my collection of the 100 best moments in my favourite country. Enjoy the pictures and I hope you will start your own journey soon.
read more