Abeno Harukas in Osaka
Please activate Javascript.

Domo arigato.
Abeno Harukas, Osaka

Abeno Harukas, Osaka

Entrance Abeno Harukas, Osaka

Abeno Harukas, Osaka

AbenobeA Mascot, Osaka

Observation Deck Harukas 300, Abeno Harukas, Osaka

Observation Deck 60F Abeno Harukas, Osaka

Abeno Harukas Map Height Comparison

Observation Deck Abeno Harukas, Osaka

Observation Deck Abeno Harukas, Osaka

Observation Deck Abeno Harukas, Osaka

Observation Deck Abeno Harukas, Osaka

Observation Deck Abeno Harukas, Osaka

Observation Deck Abeno Harukas Tenno-ji Park

Observation Deck Climbing Garden Abeno Harukas

Abeno Harukas Logo
Facts & Figures
The skyscraper Abeno Harukas is with 300m the tallest building in Japan and contains with over 100000 square meters the largest department store of the country. It is a new landmark for Osaka and the views from the top floor are spectacular.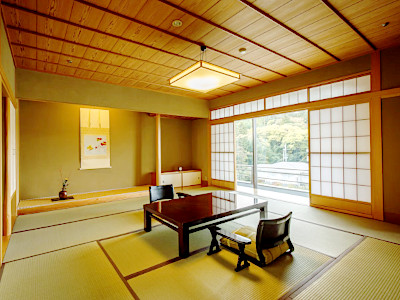 Explore Ryokans in Osaka
Ryokans are the perfect way to discover old Japanese culture and traditions. The building consists of 60 floors above the ground and 5 underground. You will find there spacious offices, an urban art museum (16th floor), an renowned hotel, rooftop green space, a climbing wall and many many shopping facilities. The observation deck is located on 58th to 60th floor.
Abeno Harukas Observation Deck:

Opening Hours:

- 10:00 am to 10:00 pm

Closed:

- never, open the whole year

Admission Fee:

- 1500 yen
History
In March 2014 Abeno Harukas was open for the public. The planning started as early as 2006. The owner of this amazing building is KINTETSU REAL ESTATE.
Location
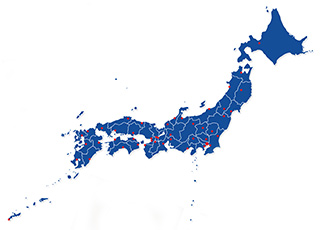 Abeno Harukas is located right above Kintetsu Osaka-Abenobashi Station within Abeno-ku (ward) in Osaka.
Address: 1-1-43 Abenosuji, Abeno-ku, Osaka
How to get to Abeno Harukas?
 15min from JR Osaka Station served by Midosuji Subway Line
Sightseeing spots
Top:
Observation Deck - Enjoy the amazing view 300m above the ground.
Festival & Events
(dates can change without notice)
July
Tenjin Matsuri Festival (24th till 25th)
Osaka's greatest traditional festival (over 1000 years old) and ranked as one of the top 3 festivals in Japan. Enjoy spectecular processions on land and in the water, great fireworks and a unique atmosphere created by the traditional costumes and music. My must-see recommendation for you.
Where to stay in Osaka?
My 100 Best Moments in Japan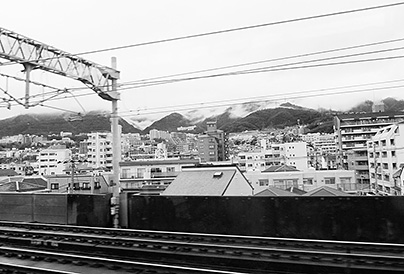 I am visiting Japan nearly every year since 2004. This is my collection of the 100 best moments in my favourite country. Enjoy the pictures and I hope you will start your own journey soon.
read more
Travelers who viewed Abeno Harukas viewed also: