HEP Five Ferris Wheel in Osaka
Please activate Javascript.

Domo arigato.
Ferris Wheel Atop HEP Five Shopping Mall

View From The HEP Five Ferris Wheel In Umeda

View From The HEP Five Ferris Wheel, Osaka

View From The HEP Five Ferris Wheel, Osaka

Osaka Station View From The HEP Five Ferris Wheel

Red Whales At The Entrance Of The HEP Five Shopping Mall
Facts & Figures
HEP Five Ferris Wheel built on top of the HEP (means "Hankyu Entertainment Park") Five shopping complex is an impressive sight and a landmark of the Kita Umeda area. The diameter of the bright red ferris wheel is 75 metres and the highest point reaches 106 metres above ground. From there you have great views over downtown Osaka, Osaka Station, Harbor, Akashi Strait, Akashi Kaikyo Bridge and even Mt. Ikoma can be seen in the far distance.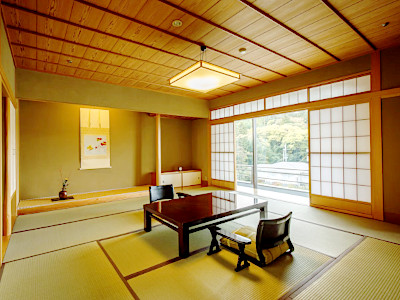 Explore Ryokans in Osaka
Ryokans are the perfect way to discover old Japanese culture and traditions. Every of those 52 gondolas has 4 seats and is air conditioned, a very valuable fact during the hot and humid summer time. The ride takes approximately 15min. The best sightseeing spots are drawn on the rear window of the gondola, so you can't miss them. You can access the ferris wheel on the 7th floor of the building. My tip: You should plan a HEP Five Ferris Wheel ride for the night. The view from the top over an ocean of lights is breathtaking. There is also the possibility to connect your mobile phone to the internal speaker of the gondola and listen to some music. After this exciting experience you can explore 170 shops, restaurants and a Toho Cinema Complex inside the mall.
HEP Five Ferris Wheel:

Opening Hours:

- 11:00 am to 11:00 pm (last entry 10:45 pm)

Admission Fee

- 600 yen (Primary school student & older)
History
The HEP Five shopping complex was built in 1998 and welcomes every year appr. 17 million visitors. This makes it one of the most popular fashion malls in the Osaka metropolitan area. The building is owned by Hankyu Realty Co. and Hankyu REIT.
Location
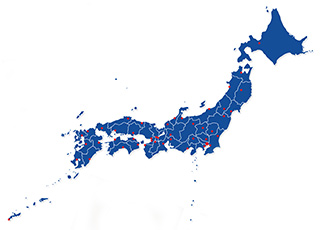 HEP Five Ferris Wheel is located in Kita-ku (ward) near Osaka Station.
How to get to HEP Five Ferris Wheel?
 5min from Osaka Station
Sightseeing spots in and around HEP Five
Top:
Replica of 2 whales - Watch out for these huge sculptures hanging from the ceiling, which were designed by artist Tatsuya Ishii (born in 1959). The larger one has a length of 20 meters.
HEP Five - It contains from the 1st to the 6th floor more than 170 shops, restaurants and entertainment facilities.
HEP NAVIO - The boat shaped shopping complex is located close to HEP FIVE Ferris Wheel.
Festival & Events
(dates can change without notice)
July
Tenjin Matsuri Festival (24th till 25th)
Osaka's greatest traditional festival (over 1000 years old) and ranked as one of the top 3 festivals in Japan. Enjoy spectecular processions on land and in the water, great fireworks and a unique atmosphere created by the traditional costumes and music. My must-see recommendation for you.
Where to stay in Osaka?
My 100 Best Moments in Japan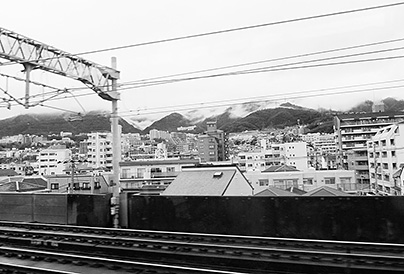 I am visiting Japan nearly every year since 2004. This is my collection of the 100 best moments in my favourite country. Enjoy the pictures and I hope you will start your own journey soon.
read more
Travelers who viewed HEP Five Ferris Wheel viewed also: