Amanohashidate
Please activate Javascript.

Domo arigato.
Amanohashidate In Miyazu, Kyoto Prefecture

Amanohashidate In Miyazu, Kyoto Prefecture

Cherry Blosom (Hanami) Amanohashidate In Miyazu, Kyoto Prefecture
This post can contain affiliate links, which means that we may receive a small commission if you make a purchase using these links.
Facts & Figures
Amanohashidate, also called the bridge to heaven, is rated as one of Japan's three scenic views. The other two are Matsushima Bay and Itsukushima Shrine in Hiroshima Prefecture. The 3.6 km long sand spit is covered with 8000 pine trees. The town of Amanohashidate is separated in two parts with the sand spit in between.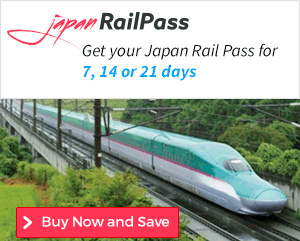  Buy now and Save >
Since 2004 I travel nearly every year to Japan. The rail pass made my life easier to discover all those amazing places in my favourite country.
History
The beauty of Amanohashidate was praised in Japan's literature and paintings.
Location
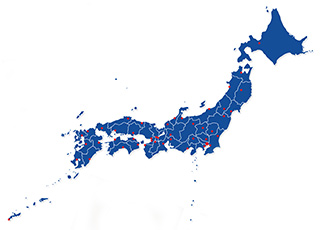 The sand spit is located in the northern Kyoto Prefecture within the Miyazu Bay. Amanohashidate is part of the Tango-Amanohashidate-Ōeyama Quasi-National Park.
How to get to Amanohashidate?
 2h 15min from Tokyo to Kyoto Station by JR Tokaido Shinkansen (Nozomi) or
 2h 45min from Tokyo to Kyoto Station by Hikari Shinkansen and
 2h from Kyoto to Ama-no-hashidate Station by JR San'in Tango Discovery Line
 28min from Osaka to Kyoto Station by JR Tokaido Line (new rapid service)
Sightseeing spots
Top:
Amanohashidate View Land - viewpoint at the southern end of the sand bar
Kasamatsu-koen - viewpoint at the northern end of the sand bar
Festival & Events
(dates can change without notice)
July
Monjudo outgoing ship festival (24th)
The marine safety prayer festival is held by the Chion-ji Temple.
Amanohashidate "Bridge of flame" (middle till the end of July)
The festival is about the good match accomplishment on Marine Day. 300 torches are lit all together on both shores of Amanohashidate.
August
Fireworks and lantern offering on the water in Miyazu (16th)
It is one of Japan's three major lantern offering festival on water with an history of app. 350 years.
Where to stay in Miyazu?
My 100 Best Moments in Japan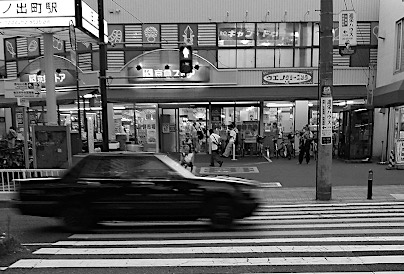 I have visited Japan nearly every year since 2004. This is my collection of the 100 best moments in my favourite country. Enjoy the pictures and I hope you will start your own journey soon.
Find out more >
Books about Japan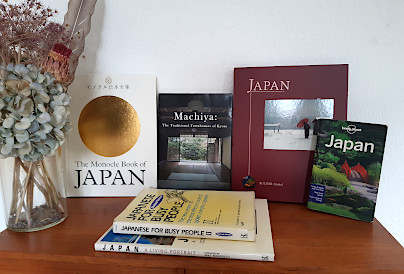 Reading books is a great source of inspiration for me. Check out my recommended list of books about the fascinating country Japan.
My Book recommendations >