Yasaka Koshindo Temple in Kyoto
Please activate Javascript.

Domo arigato.
Yasaka Koshindo In Kyoto

Yasaka Koshindo In Kyoto

Yasaka Koshindo In Kyoto
This post can contain affiliate links, which means that we may receive a small commission if you make a purchase using these links.
Facts & Figures
The small Yasaka Koshindo Temple in the Higashiyama district is known for its unique decoration of colorful balls made of cloth. The talisman, called Kukurizaru, is representing a monkey with tied hands and feet to the back.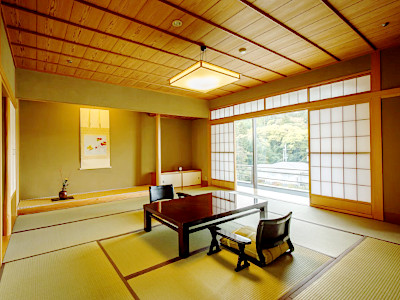  Explore Ryokans in Kyoto >
Ryokans are the perfect way to discover old Japanese culture and traditions. This symbolize self control and the tradition says that in order to get a wish fulfilled, one must give up to another desire. If you buy a Kukurizaru make sure to put a little note inside and the temple's deity Koshin will help you:) At the temple grounds people, followers of the Koshin faith, worship Shomen Kongo (nickname Koshin-san), a Buddhist guardian warrior and the three wise monkeys. Maybe you have seen already the - not hearing, not seeing and not talking - wooden monkey carvings/pictures at other temple grounds. Monkeys belong to the Koshin faith and it is said that their spirit is protecting people and their homes from bad influences.
Yasaka Koshindo:

Opening Hours

- 9:00 am to 5:00 pm

Admission Fee

- free
My tips for local activities
Explore the best parts of my favourite city Kyoto with a local guide. The personalized tour can take between 2 - 8 hours. Check out this page > for more details.
History
Yasaka Koshindo Temple was built during the Heian period (794 - 1185). It is one of the few remaining temples of Koshin-do in Japan. Koshin-do belongs to the Shinto religion with Taoist influences, in which the monkey plays a very important part.
Location
Show map
Yasaka Koshindo Temple is located within the Higashiyama district near Kiyomizu-dera.
Address: 390−1 Kinen-cho, Higashiyama-ku, 605-0828 Kyoto
How to get to Yasaka Koshindo?
 15min from Kyoto Station to Higashiyama stop by bus nr. 100 or 206 and
 5min walk from Higashiyama bus stop
Sightseeing spots
Top:
Yasaka Koshindo Temple grounds - Enjoy the colorful decoration:)
Festival & Events in Kyoto
(dates can change without notice)
April
Miyako Odori (1st - 31th)
The traditional annual spring dance of the Kyoto district Gion Kobu performed by Geiko and Maiko is a must-see on your Kyoto visit. Don't miss the most popular dances the Miyako Odori "Cherry Blossom Dances" or "Dances of the Old Capital" at the Gion Kobu Kaburenjo Theater (located close to Gion Corner).
May
Aoi Matsuri (15th)
The highlight of this festival is a large parade from Imperial Palace through Shimogamo Shrine to the Kamo Shrines. More than 500 people wearing aristocratic costumes from the Heian Period (794 - 1185). The Aoi Matsuri belongs with the Gion Matsuri and Jidai Matsuri to the three most famous festivals in Kyoto.
July
Gion Matsuri (whole month)
The month July is full of different events like the Yoiyama - Kyoto's Magical Night (locals in kimonos look at the giant Gion floats the day before the parade) or the famous Yamaboko Junko (float procession on the 17th of July).
Obon Festival at Higashi Honganji Temple (30th - 31st)
The annual summer Obon Festival honors the spirit of our ancestors. You can enjoy there tea ceremony demonstrations, games, flower market, delicious food, Bon Odori Dancing and much more.
October
Jidai Matsuri ("Festival of Ages") (22nd)
People celebrate with a large parade between Imperial Palace to Heian Shrine the anniversary of the foundation of Kyoto. App. 2000 participants wearing historical costumes from different time periods. Enjoy this great festival which last around 2 hours.
My 100 Best Moments in Japan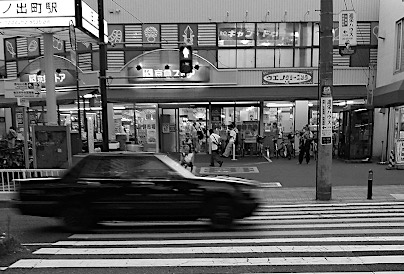 I have visited Japan nearly every year since 2004. This is my collection of the 100 best moments in my favourite country. Enjoy the pictures and I hope you will start your own journey soon.
Find out more >
Books about Japan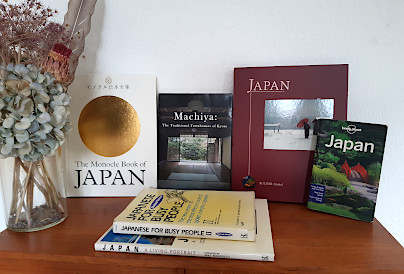 Reading books is a great source of inspiration for me. Check out my recommended list of books about the fascinating country Japan.
My Book recommendations >
Travelers who viewed Yasaka Koshindo Temple viewed also: