Kyoto Imperial Palace
Please activate Javascript.

Domo arigato.
Kyoto Imperial Palace (Kyoto-gosho)

Kyoto Imperial Palace Shishinde

Outer Wall, Kyoto Imperial Palace

Outer Wall, Kyoto Imperial Palace

Seisho-mon Gate, Kyoto Imperial Palace

Gishu-mon Gate, Kyoto Imperial Palace

Jomei-mon Gate, Kyoto Imperial Palace

Kogosho, Kyoto Imperial Palace

Kyoto Imperial Palace Garden

Kyoto Imperial Palace Garden

Kyoto Imperial Palace Garden

Kyoto Imperial Palace Garden

Kyoto Imperial Palace Garden

Kyoto Imperial Palace Garden

Kyoto Imperial Palace Garden

Kyoto Imperial Palace Garden
Facts & Figures
Kyoto Imperial Palace (Gosho) is located within the beautiful Kyoto Imperial Palace Park (size: 1300m x 700m). The walled complex consits of many buildings including Seiryoden (Emperor's Habitual Residence), Shisinden (Hall for State Ceremonies), Kogosho (Court Room), Otsunegoten (Emperor's residence) and Ogakumonjyo (Imperial Library).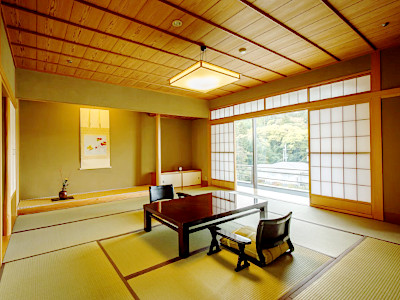  Explore Ryokans in Kyoto >
Ryokans are the perfect way to discover old Japanese culture and traditions. Important to know that before you enter the palace grounds by a guided tour (Japanese or English) you have to apply for a permission with your passport by the Imperial Household Agency Office (northwestern corner of Kyoto Imperial Palace Park). You can apply without problems for the same day. There are several tours a day. The Kyoto Park (Gyoen) is open to the public and a great place to enjoy the blossoming of plum and cherry trees in spring (late Feb, late March).
Imperial Household Agency Office:

Opening Hours

- 8:45am to 12:00am and 1:00pm to 5:00pm (Mo - Fr)
Kyoto Imperial Palace Park:

Open

- whole day, 365 days a year
Guided Tours Kyoto Imperial Palace:

Standard tour route (1hr):

- 9:00am, 11:00am, 1:30pm, 3:00pm

Short tour route (30min):

- 11:00am or 3:00pm

English Tours (60min):

- 10:00am or 2:00pm

Closed:

- National Holidays, most Saturdays, always on Sunday
My tips for local activities
Explore the best parts of my favourite city Kyoto with a local guide. The personalized tour can take between 2 - 8 hours. Check out this page > for more details.
History
Kyoto Imperial Palace was home of the Emperor and its family till 1868. In 1869 the capital of Japan was moved from Kyoto to Tokyo including the official residence of the Emperor. Its origin dates back till 794. The complex was destroyed by many fires through the centuries. The current complex was rebuilt in 1855. State ceremonies and enthronement of a new emperor are still held at the palace grounds.
Location
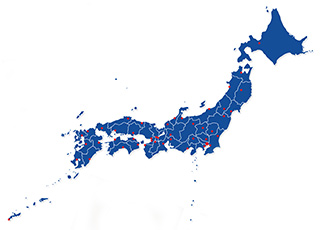 Kyoto Imperial Palace is located in Kamigyo Ward in the center of Kyoto.
Address: Kyoto Gyoen 3, Kamigyo-ku, 602-0881 Kyoto City
How to get to Kyoto Imperial Palace?
 10min from Kyoto St. to Marutamachi or Imadegawa St. by Karasuma Subway Line
Sightseeing spots
Top:
Seiryoden - Emperor´s former residence during Heian Period (794 - 1185)
Shisinden - main building/hall of the Imperial palace complex and still used for State Ceremonies like succession to the throne
Kenrei-mon (Kenrei Gate) - only open during the time of the Emperor´s or foreign heads of state visits
Otsune-goten - former residence of the Emperor during Muromachi Period (1337 - 1573), huge building with 15 rooms
Kogosho - Court Room was a place to meet the Emperor or used for ceremonies
Ogakumonjyo - Imperial Library
Higyosha and Kogogu Tsunegoten - place where the Empress lived
Festival & Events
(dates can change without notice)
April
Miyako Odori (1st - 31th)
The traditional annual spring dance of the Kyoto district Gion Kobu performed by Geiko and Maiko is a must-see on your Kyoto visit. Don't miss the most popular dances the Miyako Odori "Cherry Blossom Dances" or "Dances of the Old Capital" at the Gion Kobu Kaburenjo Theater (located close to Gion Corner).
May
Aoi Matsuri (15th)
The highlight of this festival is a large parade from Imperial Palace through Shimogamo Shrine to the Kamo Shrines. More than 500 people wearing aristocratic costumes from the Heian Period (794 - 1185). The Aoi Matsuri belongs with the Gion Matsuri and Jidai Matsuri to the three most famous festivals in Kyoto.
July
Gion Matsuri (whole month)
The month July is full of different events like the Yoiyama - Kyoto's Magical Night (locals in kimonos look at the giant Gion floats the day before the parade) or the famous Yamaboko Junko (float procession on the 17th of July).
October
Jidai Matsuri ("Festival of Ages") (22nd)
People celebrate with a large parade between Imperial Palace to Heian Shrine the anniversary of the foundation of Kyoto. App. 2000 participants wearing historical costumes from different time periods. Enjoy this great festival which last around 2 hours.
My 100 Best Moments in Japan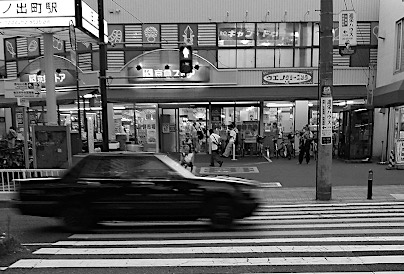 I have visited Japan nearly every year since 2004. This is my collection of the 100 best moments in my favourite country. Enjoy the pictures and I hope you will start your own journey soon.
Find out more >
Books about Japan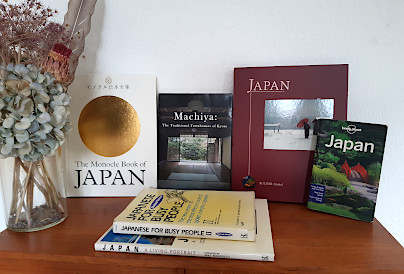 Reading books is a great source of inspiration for me. Check out my recommended list of books about the fascinating country Japan.
My Book recommendations >
Travelers who viewed Kyoto Imperial Palace viewed also: