Imperial Palace in Tokyo
Please activate Javascript.

Domo arigato.
Sakurada Gate Imperial Palace Tokyo

Sakurada Gate Imperial Palace Tokyo

Sakurada Gate Imperial Palace Tokyo

Sakurada Gate Imperial Palace Tokyo

Nijubashi Bridge Imperial Palace Tokyo

Nijubashi Bridge Imperial Palace Tokyo

Nijubashi Bridge Imperial Palace Tokyo

Nice Walk Along The Tokyo Imperial Palace

Ote-Mon Gate East Gardens Imperial Palace Tokyo

Tokyo Imperial Palace Moat

Street Near Tokyo Imperial Palace

Imperial Palace And Tokyo Parlament In The Distance
This post can contain affiliate links, which means that we may receive a small commission if you make a purchase using these links.
Facts & Figures
Tokyo Imperial Palace is located in the center of Tokyo. The residence of the Emperor's family, including a large park, is covering an area of 3.41 square kilometres.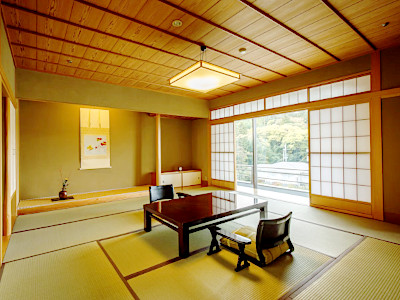  Explore Ryokans in Tokyo >
Ryokans are the perfect way to discover old Japanese culture and traditions. The whole place is surrounded by huge stone walls and moats. It is possible to book a tour at the imperial grounds. Slots are only available over the Imperial Household Agency's website.
My tips for local activities
How about exploring the fascinating city Tokyo with a local guide. Check out this page > for more details about this tour.
History
The Tokyo Imperial Palace was built in 1888 at the former Edo Castle site. The Tokugawa shogunate ruled Japan from the Edo Castle between 1600 till 1868. The Tokyo Imperial Palace was completely destroyed in World War 2 and reconstruction of the building was finished in 1968.
Location
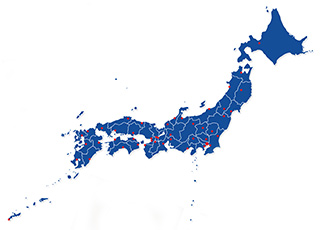 Tokyo Imperial Palace is located within Chiyodaku (ward) in central Tokyo.
How to get to Tokyo Imperial Palace?
 15min from Tokyo Station to Imperial Palace or
 5min from Tokyo Metro Otemachi Station to Imperial Palace
Sightseeing spots
Top:
Imperial Palace East Garden (Kokyo Higashi Gyoen) - this public park belongs to the inner palace area, the foundation of the Edo Castle tower can be found there
Ninomaru Garden - beautiful Japanese Garden with 260 trees donated by each prefecture in Japan
Tokagakudo Concert Hall - building was completed in 1966, located in the East Garden
Kitanomaru Koen (park) - is a public park and belongs to the Imperial Palace East Garden
Festival & Events
(dates can change without notice)
January
New Year's Greeting (2nd)
It is only 2times a year possible to visit the inner palace grounds. Appr. 70 000 people use this chance to greet the Imperial Family. There are usually 5 appearances of the family. The entrance for this event is at the Main Gate from 9:30 am till 2:10 pm.
December
Birthday of the Emperor (23rd)
The birthday of the Emperor is a national hoilday and the public has access to the inner palace grounds of the Imperial Palace. The Emperor and his family accepting the greetings from a palace balcony.
My 100 Best Moments in Japan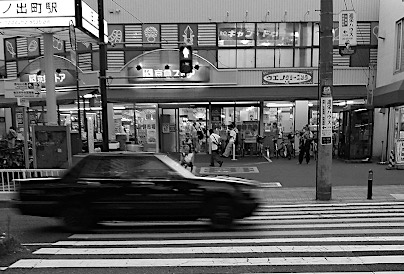 I have visited Japan nearly every year since 2004. This is my collection of the 100 best moments in my favourite country. Enjoy the pictures and I hope you will start your own journey soon.
Find out more >
Books about Japan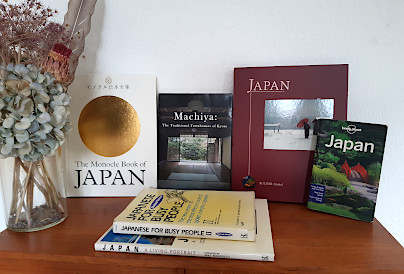 Reading books is a great source of inspiration for me. Check out my recommended list of books about the fascinating country Japan.
My Book recommendations >
Travelers who viewed Tokyo Imperial Palace viewed also: