Shibuya in Tokyo
Please activate Javascript.

Domo arigato.
Tokyo Shibuya Crossing

Tokyo Shibuya

Tokyo Shibuya Crossing

Tokyo Shibuya Great Karaoke Place

Tokyo Shibuya At Night

Tokyo Shibuya Street Scene At Night

Tokyo Shibuya Street Scene At Night
This post can contain affiliate links, which means that we may receive a small commission if you make a purchase using these links.
Facts & Figures
Shibuya belongs to Tokyo's 23 special wards. Shibuya's population is app. 208000 with an total area of 15.11 square kilometre.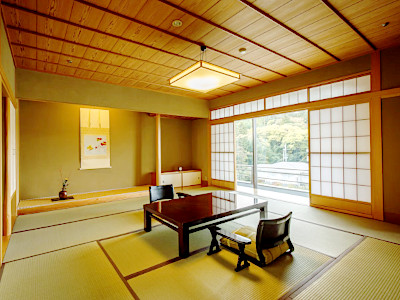  Explore Ryokans in Tokyo >
Ryokans are the perfect way to discover old Japanese culture and traditions. The popular district is also known as the fashion center of Japan. Young people of Tokyo enjoy the endless shopping and entertainment facilites around Shibuya Station. The station is handling more than 2.4 million passengers on a weekday. This makes it the number 4 of busiest commuter rail station in Japan. The area is also know as the "Bit Valley" with an high concentration of IT related enterprises.
My tips for local activities
How about exploring the fascinating city Tokyo with a local guide. Check out this page > for more details about this tour.
History
Shibuya developed in a huge entertainment and commercial hub after the opening of the Yamanote line in 1885. Since 1932 Shibuya is an official ward of Tokyo City.
Location
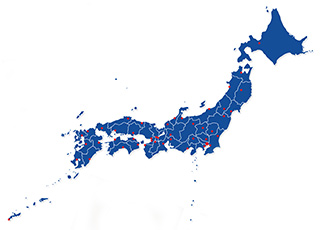 Shibuya Station is located within the Shibuya-ku (ward) in Tokyo.
How to get to Shibuya?
 Shibuya Station is served by JR Shonan Shinjuku Line, JR Yamanote Line,
 JR Saikyo Line, Fukutoshin Subway Line, Hanzomon Subway Line, Ginza Subway Line,
 Tokyu Den-Entoshi Line, Tokyu Toyoko Line, Keio Inokashira Line and
 90min from Narita Airport to Shibuya Station by Narita Express
Sightseeing spots
around Shibuya Station:
Hachiko Statue - this statue honors a dog with the name Hachiko. He waited for his master every day at Shibuya Station. He did so even after the death of his master.
Shibuya Crossing - a famous intersection / scramble crossing outside Shibuya station and one of the busiest in the world, some people compare this place to the Time Square in New York Read more
Bunkamura building - enjoy a great art museum, theaters and stage plays
Love Hotel Hill - many love hotels can be found in this area, very popular for young people;)
Department stores - Enjoy a huge variety of stores like Seibu, Tokyu, Parco, Marui, Tokyu Hands, Shibuya Mark City, Shibuya 109, Loft etc…
Center Gai - this area is one of the fashion hotspots in Japan
Koen Street / Koen Dori - shopping street connecting Shibuya Station with Yoyogi Park
Festival & Events
(dates can change without notice)
May
Shibuya Kagoshima Ohara Matsuri (19th)
Minami-Kyushu's biggest festival with 2000 dancers comes to Shibuya. Location is the Dogenzaka and Bunkamura street.
September
Shibuya Nebuta Matsuri (14th)
Colorful float procession joined by Nebuta flutes and drums held in Center-gai.
My 100 Best Moments in Japan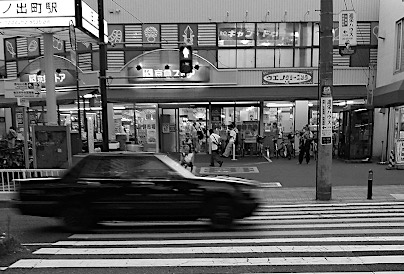 I have visited Japan nearly every year since 2004. This is my collection of the 100 best moments in my favourite country. Enjoy the pictures and I hope you will start your own journey soon.
Find out more >
Books about Japan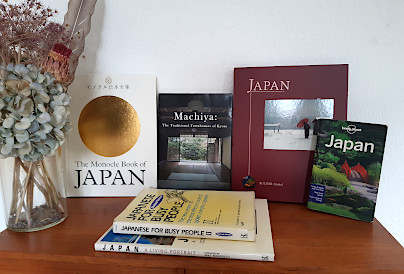 Reading books is a great source of inspiration for me. Check out my recommended list of books about the fascinating country Japan.
My Book recommendations >