Akabane in Tokyo
Please activate Javascript.

Domo arigato.
Tokyo Akabane

JR Bridge Between Tokyo Akabane And Saitama

Arakawa River New Iwabuchi Sluice In Akabane Tokyo

Tokyo Akabane Along The Arakawa River

Tokyo Akabane Near The Arakawa River

View From Akabane To Saitma Over The Arakawa River In Tokyo

Tokyo Akabane Along The Arakawa River
Facts & Figures
Akabane is the name for an district and a railway station in Kita-ku, Tokyo.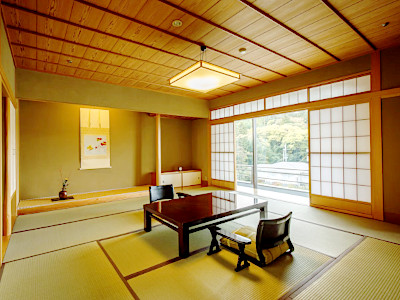  Explore Ryokans in Tokyo >
Ryokans are the perfect way to discover old Japanese culture and traditions. Kita-ku belongs to one of the 23 special wards of the capital. The Akabane district is separated from the Saitama Prefecture by the Arakawa river (length 173km). The Akabane Station serves 87000 passengers/day.
My tips for local activities
How about exploring the fascinating city Tokyo with a local guide. Check out this page > for more details about this tour.
History
Akabane Station opened for the public in 1885.
Location
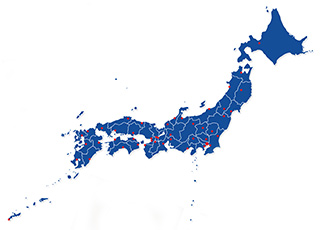 Akabane district is located within the Kita Ward (kita means north) in Tokyo.
How to get to Akabane?
 Akabane Station is served by JR Akagi Line, JR Keihin Tohoku Line, JR Saikyo Line
 JR Shonan-Shinjuku Line, JR Takasaki Line, JR Utsunomiya Line and
 JR Odoriko Line
Sightseeing spots
Top:
Riverside park - walk along the Arakawa River and enjoy the open space and green scenery
New Iwabuchi Sluice / Floodgate - lower parts of Tokyo must protect itself from floods, this makes these sluices so important
Akabane Station - the commercial center of the district with many shopping facilities
Akabane Nature Observation Park - nice park including some historical houses
Wakamiya hachiman shrine - small Shinto shrine south of Akabane Station
Festival & Events
(dates can change without notice)
April
Akabane Baka Matsuri ("All Fools Festival") (last weekend of April)
It is a beautiful local festival with a big parade infront of Akabane station.
My 100 Best Moments in Japan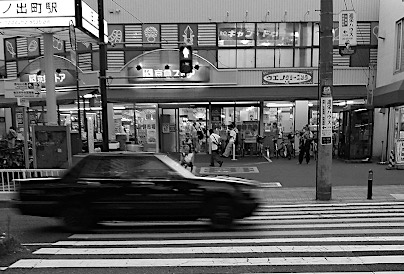 I have visited Japan nearly every year since 2004. This is my collection of the 100 best moments in my favourite country. Enjoy the pictures and I hope you will start your own journey soon.
Find out more >
Books about Japan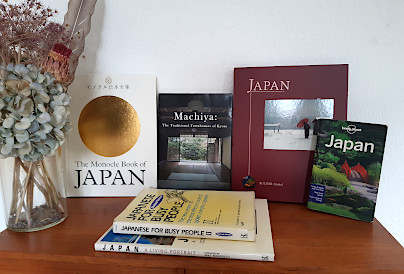 Reading books is a great source of inspiration for me. Check out my recommended list of books about the fascinating country Japan.
My Book recommendations >
Travelers who viewed Akabane viewed also: