Hanazono Shrine in Tokyo
Please activate Javascript.

Domo arigato.
Main Building (Haiden) of Hanazono Shrine in Shinjuku

Stone Torii Entrance of Hanazono Shrine in Shinjuku, Tokyo

Torii Entrance of Hanazono Shrine in Shinjuku, Tokyo

Purification Basin (Chozuya) Hanazono Shrine in Shinjuku, Tokyo

Komainu (Lion-dogs) Hanazono Shrine in Shinjuku, Tokyo

Hanazono Shrine in Shinjuku, Tokyo

Decoration Hanazono Shrine in Shinjuku, Tokyo

Hanazono Shrine Building in Shinjuku, Tokyo
Facts & Figures
Hanazono Shrine (Hanazono-jinja) is a Shinto Shrine located close to the entertainment district Kabukicho in Shinjuku. The word hanazono stands for flower garden. The shrine has a long history and is dedicated to Inari, a god (kami) of fertility and business success.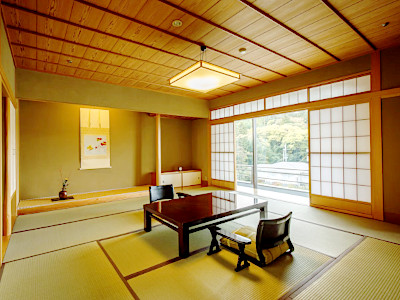 Explore Ryokans in Tokyo
Ryokans are the perfect way to discover old Japanese culture and traditions. The Hanazono Shrine grounds include several sub-shrines like the Itoku Inari Shrine. You have to pass through some smaller torii gates before reaching the sub-shrine. The architecture style of the main building (haiden) is called dozo-zukuri. The whole area is surrounded by huge modern buildings. During spring and autumn there are beautiful festivals held at the shrine, like the Reitaisai, which are definitely worth a visit.
Hanazono Shrine

Opening Hours

- every day for 24hrs

Closed

- never, always open

Admission Fee

- free
My tips for local activities
How about exploring the fascinating city Tokyo with a local guide. Check out this page for more details about this tour.
History
The exact date of the construction of Hanazono Shrine is unknown, but the shrine was already mentioned in 1590 during the Azuchi–Momoyama period (1568 - 1600). It was the time before shogun Ieyasu Tokugawa (1543 - 1616) overtook the power in the castle town Edo, which is known now as Tokyo. Between 1624 till 1644 (Kan'ei era) the location of the shrine was 250 meters south of the current spot. Hanazono was heavily damaged in its history due to fires for example in 1780 and 1811. The shrine you see today is a concrete replica from 1965 after it was completely destroyed during World War 2. The komainu (lion-dogs) statues at the entrance of the shrine are dating back to the 18th century and have survived all the tragic events.
Location
Sightseeing spots at the Hanazono Shrine grounds
Top:
Geino Asama Shrine - This sub-shrine is dedicated to performers to give them a good fortune for their shows. It also known as deity of entertainment. Many artists (show hosts, singers, actors etc.) come here to pray before their performance starts. Some of them made larger donations to the shrine. You can read their names on the boards surrounding the shrine.
Itoku Inari Shrine - You can reach the little shrine only by passing through a row of small torii gates. It is a typical Inari fox shrine. The head shrine of Inari can be found in Kyoto and is called Fushimi Inari-Taisha. It was one of my best shrine visits in Japan.
Karajishi-zo statue - This bronze statue/sculpture got the status of a tangible cultural property by Shinjuku officials.
Festival & Events at the shrine
(dates can change without notice)
May
Hanazono Shrine Grand Festival - Reitaisai (29th - 30th of May)
Huge processions are held on these days. During odd-numbered years there is a procession of shrine-owned mikoshi (portable Shinto shrine). During even-numbered years you can experience a joint procession of community-owend mikoshi (portable Shinto shrine).
November
Tori-no-ichi Market (3times in Nov)
The Tori-no-ichi is a market which sells kumade (colorful decorated bamboo rakes). These rakes are said to bring good fortune to the buyers. These markets are held at many Shinto shrines in Tokyo.
Where to stay in Tokyo?
My 100 Best Moments in Japan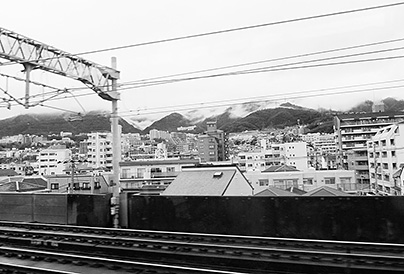 I am visiting Japan nearly every year since 2004. This is my collection of the 100 best moments in my favourite country. Enjoy the pictures and I hope you will start your own journey soon.
read more
Travelers who viewed Hanazono Shrine viewed also: