Ueno Park (Ueno Koen) in Tokyo
Please activate Javascript.

Domo arigato.
Tokyo Ueno Park Hanami (Cherry Blossom)

Tokyo Ueno Park Hanami (Cherry Blossom)

Tokyo Ueno Park late Evening

left Prince Komatsu Akihito Statue, right Great Buddha Pagoda

Tokyo Ueno Park with The Shinobazu Pond at Night

Cherry Blossom (Hanami) in Ueno Park along The Shinobazu Pond

Tokyo Ueno Park Bentendo Temple

Bentendo Temple in Ueno Park Tokyo

Tokyo Ueno Park Eating Oden

Tokyo Ueno Park during Hanami, right side Ayu No Shioyaki (Salted and Grilled Sweetfish)

Cherry Blossom (Hanami) in Tokyo Ueno Park along The Shinobazu Pond

Frog Fountain in Ueno Park

Saigo Takamori Statue Ueno Park in Toyko

Ueno Park near The Tokyo National Museum

Tokyo National Museum in the Ueno Park

Entrance of the Tokyo National Museum within Ueno Park

Tokyo Bunka Kaikan (Tokyo Cultural Hall) Ueno Park

Tokyo Bunka Kaikan (Tokyo Cultural Hall) Ueno Park

Kuromon (Black Gate) Inshu-Ikeda Residence Ueno Park

Kuromon (Black Gate) Inshu-Ikeda Residence Ueno Park

Kuroda Memorial Hall Ueno Park in Tokyo

International Library of Childrens Literature Ueno Park

Kaneiji Temple Ueno Park Tokyo

Shinobazu Pond with Pedal Boats in Ueno Park

Map of Ueno Park in Toyko
This post can contain affiliate links, which means that we may receive a small commission if you make a purchase using these links.
Facts & Figures
Ueno Park (Ueno Koen) is Tokyo's oldest public park and covering an area of approx. 540000 square meters. More than 10 million visitors every year come here to explore its temples and shrines, 6 museums, art galleries, natural attractions, important institutions and the oldest zoo in Japan.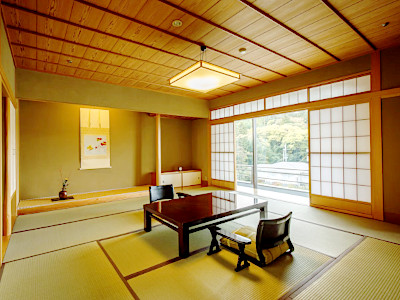  Explore Ryokans in Tokyo >
Ryokans are the perfect way to discover old Japanese culture and traditions. It is the most popular city park in Japan. My must-see recommendation is a visit of the Ueno Park during the cherry blossom season (Hanami). More than 1200 cherry trees turn the whole area in a fairytale landscape.
Ueno Park

Opening Hours

- 5:00 am to 11:00 pm

Closed

- never, always open

Admission Fee

- free
My tips for local activities
How about exploring the fascinating city Tokyo with a local guide. Check out this page > for more details about this tour.
History
Ueno Park was founded in 1873 during the Meiji era (1868 - 1912). It was one of the first public parks in Japan. Dutch military Dr. Anthonius Franciscus Bauduin (1820 - 1885), proposed the idea of making this space a public park. Ueno Park was built on the former grounds of the Kaneiji Temple, which was almost completely destroyed during the Battle of Ueno ( Boshin Civil War) in 1868. Emperor Taisho (1879 - 1926) handed over the park in 1924 to the city Tokyo. He made this gift to honour the marriage of Hirohito (Emperor Showa). The official name of the park is Ueno Onshi-Koen, which stands for Ueno Imperial Gift Park.
Location
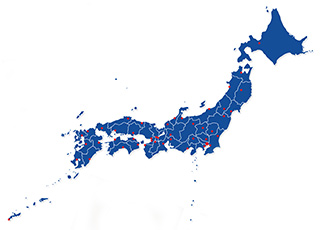 Ueno Park is located within the Taito-ku (ward) in central Tokyo close to the Ueno Station, Tokyo University and Yanaka Cemetery.
Address: 110-0007 Tokyo Ueno Park, Taito-ku, 5-20
How to get to Ueno Park?
 Ueno Station is served by JR Yamanote Line, Keihin-Tohoku Line, Joban Line,
 Takasaki Line, Utsunomiya Line, Ginza Subway Line, Hibiya Subway Line and
 Tohoku, Yamagata, Akita, Joetsu, Nagano Shinkansen
Sightseeing spots within Ueno Park
Top:
Saigo Takamori Statue - You will find this large bronze statue at the southern entrance of the Ueno Park. General Saigo Takamori (1828 – 1877) guided his army to a victory in the Battle of Ueno (1868). The statue was built in 1898. The little dog on his side is called Tsun.
National Museum of Western Art - The museum was founded in 1959. It displays the art collection of Matsukata Kojiro (1865 –1950). He collected art objects from the Renaissance to the early 20th century. Matsukata wanted to give the public the chance to appreciate Western art. You can find there famous works of Renoir, Monet, sculptures of Auguste Rodin and much much more. The architect of this unique building was Le Corbusier (1887 - 1965). It is a UNESCO World Heritage Site since 2016 and a Important Cultural Property in Japan.
Address: Taito-ku, Ueno Koen 7-7
Tokyo Metropolitan Art Museum - This large brick building was constructed by architect Kunio Maekawa (1905 - 1986) in 1926. It was the first public art gallery in Japan. The museum houses six galleries with changing exhibitions with works of contemporary Japanese artists and artists from overseas.
Address: Taito-ku, Ueno Koen 7-47
Tokyo National Museum - This huge art museum is located in the northern part of the park. You will find there the most important and impressive collection of Japan´s art and antiquities. It houses over 117000 items (incl. 89 National Treasures of Japan). It is also the oldest national museum (built in 1872) in the country.
Address: Taito-ku, Ueno Koen 13-9
National Museum of Nature and Science (Kahaku) - It is the largest comprehensive science museum in Japan. The museum opened its doors in 1877. Its main focus is the exploration of the plant and animal kingdoms and the prehistoric world. You can enjoy there many interactive scientific experiences. In total there are more than 3.5 million items part of the museums collection. There are two galleries with the name Japan Gallery and Global Gallery. In 1931 the Japan Gallery was established and the neo renaissance building got the status of a National Cultural Property in 2008. The Global Gallery building was renovated in 2015.
Address: Taito-ku, Ueno Koen 7-20
Ueno Royal Museum - The museum displays great collections of artwork from Ukiyo-e prints to modern art. Ueno Royal Museum opened its doors in 1972. Interesting fact it is the only private museum in the park and managed by the Japan Art Association.
Address: Taito-ku, Ueno Koen 1-2
Shitamachi Museum - During Edo period (1603 - 1868) people belonging to the working class created a unique culture in the old town of Shitamachi, part of Tokyos Taito district. The museum, located near Shinobazu Pond, was founded to preserve this old culture and traditions.
Address: Taito-ku, Ueno Koen 2-1
Tokyo Bunka Kaikan (Tokyo Cultural Hall) - This concert hall opened its doors in 1961. Architect Kunio Maekawa (1905 – 1986) was responsible for the design. These two halls are famous for its acoustics.
Address: Taito-ku, Ueno Koen 5-45
Shinobazu Pond - This large pond covered with huge lotus leaves, which bloom in late July to August, occupies an area of approx. 11000 square meters. You can rent a paddle boat there and enjoy the scenery, especially during the cherry blossom season. At its centre you will find the Benten Island or Benten-jima with the Bentendo Temple.
Bentendo Temple - This Buddhist temple, dedicated to goddess Benzaiten, is located in the middle of the Shinobazu Pond. The building has a hexagonal shape and was based on the Hogon-ji Temple design, which can be found at Chikubu-shima Island within Lake Biwa.
Ueno Zoo - It is the oldest zoo in Japan and dating back to 1882. The main attractions are pandas, gorillas and tigers. More than 500 species and approx. 3000 animals waiting for the visitors. The zoo covers an area of over 143000 square meters.
Address: Taito-ku, Ueno Koen 9-83
Five-story pagoda of Kaneiji Temple - The pagoda, a Important Cultural Property, was reconstructed in 1625 and it is one of the few remaining structures of the once powerful Kaneiji Temple.
Address: Taito-ku, Uenosakuragi 1-14-11
Kiyomizu Kannon Temple - Kiyomizu Kannondo was established in 1631 by Buddhist Tenkai Sojo (1536 - 1643) and belonged to the Kaneiji Temple complex. The design was based on the famous Kiyomizudera temple in Kyoto. It is located near the Shinobazu Pond.
Address: Taito-ku, Ueno Koen 1-29
Ueno Toshogu Shrine - The beautiful golden shrine was constructed in 1627 and is dedicated to shogun Tokugawa Ieyasu (1543 - 1616). It is one of the few remaining structures/buildings in Tokyo from the Edo period (1603 and 1868). It has the status of a Cultural Property of Japan.
Address: Taito-ku, Ueno Koen 9-88
Kuromon (Black Gate) - It was the gate to the Edo (Tokyo) residence of the Ikeda family (daimyo lords of the Inaba prefecture). Kuromon is dating back to the Edo period (1603 - 1868). In 1954 it was restored and reconstructed at its present location. Since 1951 it has the status as a Important Cultural Property.
Daibutsu Yama - On top of this little hill is the Great Buddha Pagoda located. Once there was a big statue of a seated Buddha (Daibutsu) at this spot, but the Great Kanto Earthquake in 1923 destroyed everything. In 1972 the pagoda was built.
Statue of Prince Komatsu Akihito - Komatsu Akihito (1846 - 1903) was the Chief of the Imperial Japanese Army.
Kuroda Memorial Hall - Kuroda Memorial Hall belongs to Tokyo National Museum and shows the work of the Western-style artist Kuroda Seiki (1866 - 1924). Architect Okada Shinichiro (1883 - 1932) was responsible for the design of the building.
Address: Taito-ku, Ueno Koen 13-9
Festival & Events
(dates can change without notice)
March
Ueno Sakura Matsuri (Mar 20 till Apr 8)
Celebrate the cherry blossom festival at Ueno Park under approx. 1200 cherry trees. Enjoy daily events around the Shinobazu-no-ike Pond within the Ueno Park.
July
Ueno Summer Festival (Ueno Natsu Matsuri) (July 13 till Aug 12)
The highlight of the Ueno Natsu Matsuri is the parade with folk dancing and local performing arts on the 21st of July (Saturday) held on Chuo-dori Ave.
My 100 Best Moments in Japan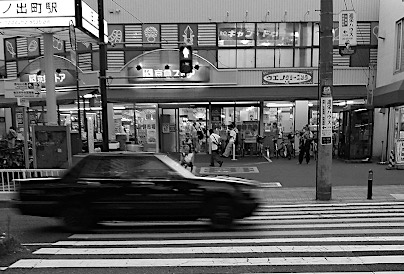 I have visited Japan nearly every year since 2004. This is my collection of the 100 best moments in my favourite country. Enjoy the pictures and I hope you will start your own journey soon.
Find out more >
Books about Japan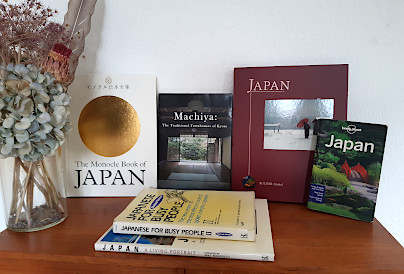 Reading books is a great source of inspiration for me. Check out my recommended list of books about the fascinating country Japan.
My Book recommendations >
Travelers who viewed Ueno Park viewed also: