Kanda Shrine in Tokyo
Please activate Javascript.

Domo arigato.
Tokyo Kanda Myojin Shrine

Zuishin-Mon Gate Kanda Myojin Shrine Tokyo

Tokyo Kanda Myojin Shrine

Tokyo Kanda Myojin Shrine

Tokyo Kanda Myojin Shrine

Tokyo Kanda Myojin Shrine

Tokyo Kanda Myojin Shrine

Torii At The Entrance Of The Kanda Myojin Shrine Tokyo
Facts & Figures
The Kanda Shrine (Kanda-myojin) is hosting one of the largest Shinto festivals in Tokyo, the Kanda Matsuri. With nearly 1300 years of history is this Shinto Shrine also a popular place for entrepreneurs and businessmen to pray for wealth and prosperity.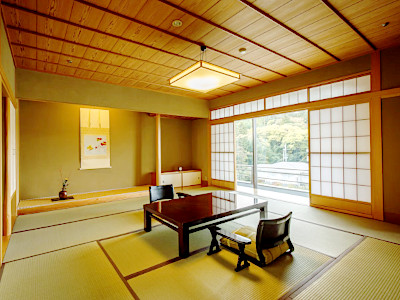  Explore Ryokans in Tokyo >
Ryokans are the perfect way to discover old Japanese culture and traditions. The Kanda Myojin enshrines Ebisu (God of fishermen or merchants), Daikoku (God of wealth) and Taira-no-Masakado (samurai, who stood up against the government of Kyoto in 939).
My tips for local activities
How about exploring the fascinating city Tokyo with a local guide. Check out this page > for more details about this tour.
History
The Kanda Myojin Shrine was destroyed many times by earthquakes and firestorms. The last time this Shinto shrine was completely rebuilt was in 1934. Luckily the now concrete structure survived the bombings of World War 2.
Location
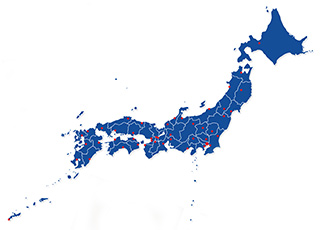 Kanda Shrine (Kanda-myojin) is located within the Chiyoda-ku (ward) in central Tokyo.
How to get to Kanda Shrine?
 Ochanomizu Subway Station is served by Marunouchi Line and
 10min from Ochanomizu Subway Station (North East) to Kanda Shrine
Sightseeing spots
Top:
Zuishin-mon Gate - beautiful design was inspired by "Gongen-zukuri" shrine style
Honden (main hall) - offers many items for sale like emas (small wooden plaques), talismans, charms etc...
Festival & Events
(dates can change without notice)
January
Daikoku Matsuri (12th till 14th)
The Daikoku (god of wealth) Festival offers within 3 days various cultural events like the purification ceremony, Hocho-shiki ritual and Masakado-daiko (drum beating) performances.
May
Kanda Matsuri (Saturday and Sunday around the 15th May)
The Kanda Festival belongs to one of the three great Tokyo Shinto festivals. App. 200 portable Shinto shrines (mikoshi) are carried around and the parade is joint by dancers and musicians.
Where to stay in Tokyo?
My 100 Best Moments in Japan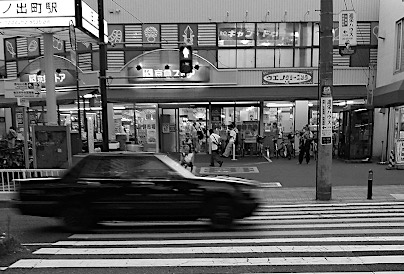 I have visited Japan nearly every year since 2004. This is my collection of the 100 best moments in my favourite country. Enjoy the pictures and I hope you will start your own journey soon.
Find out more >
Books about Japan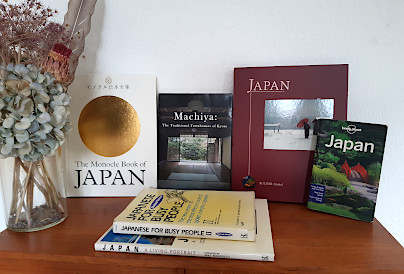 Reading books is a great source of inspiration for me. Check out my recommended list of books about the fascinating country Japan.
My Book recommendations >
Travelers who viewed Kanda Myojin Shrine viewed also: