Please activate Javascript.

Domo arigato.
Tokyo City Hall

Tokyo Metropolitan Government Building
This post can contain affiliate links, which means that we may receive a small commission if you make a purchase using these links.
Facts & Figures
Tokyo City Hall (Tokyo Metropolitan Government Building) is an impressive high-rise building (height: 243,39m) with 400000 square metres of floor space located within the Shinjuku district.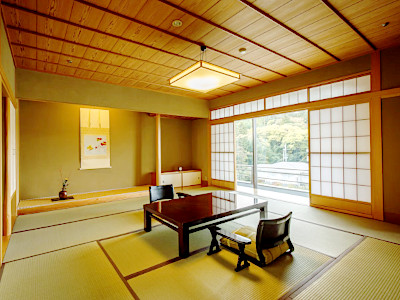  Explore Ryokans in Tokyo >
Ryokans are the perfect way to discover old Japanese culture and traditions. Approx. 13000 people work in the Tokyo City Hall. Special technology was used to make the building resistant to earthquakes like the Great Kanto earthquake of 1923. The place is especially popular for tourists looking for an free observation deck with great views over Tokyo, Tokyo Skytree, Tokyo Tower, Mt. Fuji, Yoyogi, Meiji-jingu and many more. The panoramic observatories, which are located 202 meters above the ground, can be found in each of the towers 45th floor on top of the main building. After a quick security check for your bag you will enter the high-speed elevator, which brings you in 55sec to the 45th floor. Both observatories cover an area of 1000 square metres with floor-to-ceiling windows with an height of 18m. My insider tip: In the beginning of April and September you are able to see there an amazing sunset right above Mt. Fuji. It is called Diamond Fuji because of its resemblance of an sparkling diamond.
Tokyo City Hall

Opening Hours (Observatory North Tower)

- 9:30 am to 11:00 pm (closed for renovations till Jan. 2020)

Opening Hours (Observatory South Tower)

- 9:30 am to 5:30 pm

Closed (both Observatories)

- 29 December till 3 January

Admission Fee

- free
My tips for local activities
How about exploring the fascinating city Tokyo with a local guide. Check out this page > for more details about this tour.
History
Tokyo Metropolitan Government Building (Tocho) was designed by Kenzo Tange and opened to the public after a 2 years construction phase in 1991 (costs appr. 1 billion US Dollar). The new building replaced the old Tokyo City Hall, which was built in 1957 by the same architect Kenzo Tange:) The high-rise building was the tallest in Tokyo until it was overtaken by the Midtown Tower in 2007.
Location
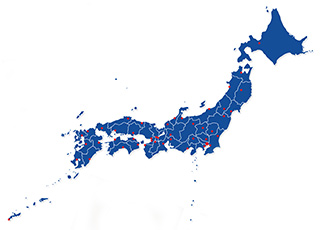 Tokyo City Hall is located within Shinjuku (ward) in Tokyo.
Address: 2-8-1 Nishi-shinjuku, Shinjuku-ku, Tokyo
How to get to Tokyo City Hall?
 12min from JR Shinjuku Station (West exit) or
 Tocho-mae Station served by Oedo Subway Line
Sightseeing spots
Top places at Tokyo City Hall:
Observation decks - Enjoy spectacular views over Tokyo from the 45th floor. The admission is free and you will find there a cafe (kissaten) and souvenir shop.
Tourist information center - It is a great place to get relevant information about Japan's important tourist destinations and of course this incl. Tokyo:)
Festival & Events
(dates can change without notice)
every month
Illumination(first Saturday and Sunday)
Enjoy this unique illumination of the Tokyo City Hall building.
July
Shinjuku Eisa (Okinawan dance) Festival (27th)
Traditional dances from Okinawa are performed by 23 Eisa dance groups.
September
Kumano Shrine Autumn Festival (16th)
Mikoshi (portable shrines) are carried through the streets of Shinjuku.
My 100 Best Moments in Japan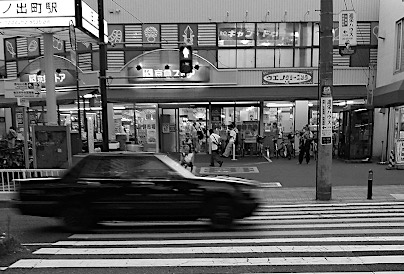 I have visited Japan nearly every year since 2004. This is my collection of the 100 best moments in my favourite country. Enjoy the pictures and I hope you will start your own journey soon.
Find out more >
Books about Japan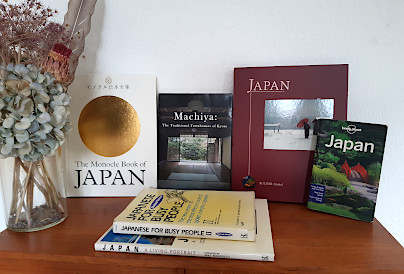 Reading books is a great source of inspiration for me. Check out my recommended list of books about the fascinating country Japan.
My Book recommendations >
Travelers who viewed Tokyo City Hall viewed also: