Otama Walking Trail in Okutama
Please activate Javascript.

Domo arigato.
Tamagawa River near Okutama

Okutama Tamagawa River

Otama Walking Trail along Tamagawa River

Otama Walking Trail along Tamagawa River

Otama Walking Trail along Tamagawa River

Otama Walking Trail along Tamagawa River

Shrine close to Tamagawa River near Okutama

Beautiful Flowers near Okutama

Otama Walking Trail near Okutama

Otama Walking Trail along Tamagawa River

Otama Walking Trail along Tamagawa River

Okutama Town

Okutama Town
Facts & Figures
Okutama and its surrounding mountains are a great hiking area close to the city Tokyo. The town itself has a population of approx. 6700 people and covers an area of 225 square kilometre. The start point for the Otama Walking Trail is at Kori JR Station in Okutama. You follow for nearly 8km the Tamagawa River till you reach the end point at Okutama JR Station. The tour itself is not that challenging and you can enjoy the beautiful nature, shrines and waterfalls along the way.
History
Ogouchi village, Hikawa town and Kori village were united to Okutama in 1955.
Location
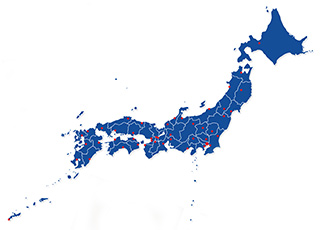 Okutama is located in the western part of the Tokyo Nishitama District.
Address: JR Kori Station in Okutama - 501 Kotamba, Okutama-machi, Nishitama-gun, Tokyo
How to get to Okutama?
 75min from Tokyo (Shinjuku) to Ome Station by JR Chuo Line and
 45min from Ome Station to Okutama Station by JR Ome Line
Sightseeing spots
Top:
Tamagawa River - The river is very popular for fishing, kayaking, canoeing, stand up paddling and white water rafting.
Lake Okutama - It is the largest lake in the Tokyo Metropolitan area and an important water reservoir for the city. read more
Mt. Mitake - Mt. Mitake with a height of 929m is a popular hiking destination near Okutama. The Musashi-Mitake Shrine is located on top of the mountain.
Festival & Events
(dates can change without notice)
October
Autumn season (end of October)
Enjoy the beautiful Autumn colors in and around Okutama.
Where to stay in Okutama?
My 100 Best Moments in Japan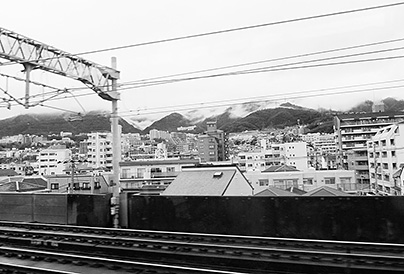 I am visiting Japan nearly every year since 2004. This is my collection of the 100 best moments in my favourite country. Enjoy the pictures and I hope you will start your own journey soon.
read more
Travelers who viewed Okutama viewed also: