Kamikochi
Please activate Javascript.

Domo arigato.
View From Kappabashi Bridge, Kamikochi, Nagano Prefecture
Facts & Figures
Kamikochi is a beautiful highland valley 1500m above sea level and appr. 18km long. The scenery with the surrounding mountains and volcano (Mt. Okuhotaka 3190m, Mt. Yari 3180m, Mt. Jonen 2857m, Mt. Cho 2677m, Mt. Kasumizawa 2646m, Mt. Yake 2455m, Mt. Nishi 2398m) is simply breathtaking. The valley, divided by the cristal clear water of the Azusa River, is part of the Chubu-Sangaku National Park and located within the Hida Mountains range. It belongs to the Japanese government's list of Special Places of Scenic Beauty and Natural Monuments. Enjoy a hiking tour to Taisho Pond and don´t be surprised to see wild monkeys along the trail. Good to know that Kamikochi can get really crowded during the months July and August (holiday season) and October.
History
Walter Weston (1860 - 1940), an English missionary, introduced mountain climbing as a new sport to the public in Japan. He was also the driving force behind the protection of the Kamikochi area. In 1906 he was one of the founder of the Japanese Alpine Club.
Location
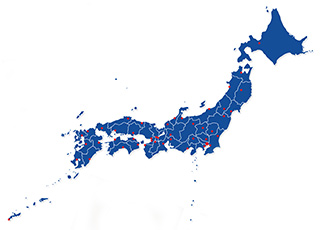 Kamikochi is located in the Northern Japan Alps within Nagano Prefecture.
How to get to Kamikochi?
 30min from Matsumoto St. to Shin-Shimashima St. by Matsu. Elect. Railway and
 60min from Shin-Shimashima St. to Kamikochi or
 60min from Takayama to Hirayu Onsen by Nohi bus and
 25min from Hirayu Onsen to Kamikochi
Sightseeing spots
Top:
Kappabashi or Kappa Bridge - the symbol of this mountain resort, wooden suspension bridge offers scenic views over the surrounding mountains, my must-see recommendation for you
Taisho Pond - was formed by a volcano eruption of Mt. Yakedake on June 6th 1915, the pond has a mystical atmosphere and is a very popular tourist spot
Tashiro Pond - have your camera ready to capture this beautiful scene, the small pond and marshland is located between Kappa Bridge and Taisho Pond
Myojin Pond - it takes a 1 hour hiking tour from the Kappa Bridge to this place, a Japanese Zen garden like landscape is waiting for you with Hotaka Shrine Inner Alter nearby
Takezawa Marsh - one of the most beautiful places in the valley, Kappa Bridge is just 10min away by foot
Shinmura Bridge - a suspension bridge along the Azusa River hiking trail
Festival & Events
(dates can change without notice)
April
Kamikochi Opening Ceremony (27th)
The ceremony is held at the Kappa Bridge.
June
Kamikochi Music Festival (13th)
Expect some nice spirited performances at the Kamikochi Konashi Daira camping place.
Where to stay in Matsumoto near Kamikochi?
My 100 Best Moments in Japan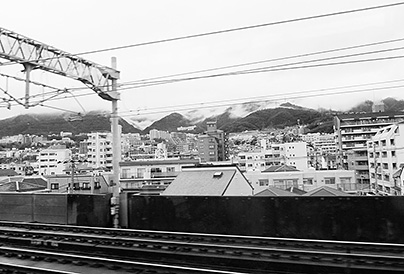 I am visiting Japan nearly every year since 2004. This is my collection of the 100 best moments in my favourite country. Enjoy the pictures and I hope you will start your own journey soon.
read more
Travelers who viewed Kamikochi viewed also: