Ueda Castle
Please activate Javascript.

Domo arigato.
Yagura-mon, Ueda Castle

Yagura-mon, Ueda Castle

Tunnel of Ema, Sanada Shrine, Ueda Castle
Facts & Figures
Ueda Castle (Ueda-jo) and the surrounding park along the Chikuma River is a must-see during your visit of the beautiful city Ueda. The castle belongs to the list of 100 Fine Castles of Japan. Unfortunately after the castle experienced many battles and destructions it was never completely rebuilt. The castle grounds consist now of stone walls (ishigaki), three turrets, the East Gate tower, Ueda City Museum and two shrines are located in the park. The park is one of Nagano's most renowned blossom-viewing spots. You have to come here during the cherry blossom season in April and in October when the autumn leaves create a beautiful atmosphere. Btw do not miss the opportunity to take some pictures there with actors dressed as samurais:)
Uedo Castle Yagura Gate:

Opening Hours

- 8:30 am to 5:00 pm (last entry at 4:30 pm)

Closed

- on Wednesday and in December until March

Admission Fee

- 300 yen (Adults), 200 yen (High school students), 100 yen (Elementary school students)
Uedo City Museum:

Opening Hours

- 8:30 am to 5:00 pm (last entry at 4:30 pm)

Closed

- on Wednesdays and from mid-November until March

Admission Fee

- 300 yen (Adults), 200 yen (High school students), 100 yen (Elementary school students)

Admission Fee (Museum + Castle Yagura Gate)

- 500 yen (Adults), 300 yen (High school students), 150 yen (Elementary school students)
Uedo Castle grounds and park:

Opening Hours

- 24/7

Admission Fee

- free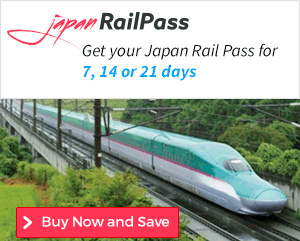  Buy now and Save >
Since 2004 I travel nearly every year to Japan. The rail pass made my life easier to discover all those amazing places in my favourite country.
History
Ueda castle was built during the Sengoku Period (1467 - 1603) in 1583 by the order of daimyo Sanada Masayuki (1547 - 1611). He was the head of Sanada clan. The castle and its samurais became famous after defeating the army of Tokugawa in 1583 and 1600. In 1601 the Sanada clan got the order the destroy the castle. Daimyo Sengoku Tadamasa (1578 - 1628) was awarded the castle in 1622 and started the reconstruction. After its death the project was stopped. The three Yagura (turrets) you see today dating back to this period. The Sengoku clan owned the castle from 1622 until 1706. After this time the Matsudaira clan took over and ruled the place till 1872. Later the castle ground was used by the army, changed to a prison and after that to a zoo.
Location
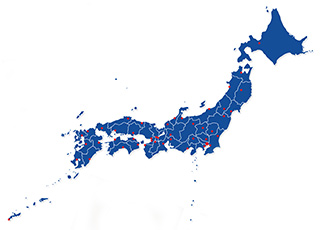 Ueda Castle belongs to the city Ueda and is located within the northern part of the Nagano Prefecture in the Chubu Region.
Address: 4-1 Marunouchi, Matsumoto City, 390-0873 Nagano
How to get to Ueda Castle?
 10min walk from Ueda Station to Ueda Castle
Sightseeing spots
Top:
Ueda City Museum - The cultural relics of the daimyo (lords) who ruled Ueda are on display. The main building is dedicated to the Sengoku and Matsudaira clan. The annex focuses on the relics of the Sanada clan.
Sanada Shrine - The shrine is located at the Ueda Castle grounds and was built in 1879. It is very popular for the Tunnel of Ema. Ema are small wooden wishing plaques, which can be found at Shinto shrines all over Japan. Sanada enshrines the daimyos from the Sanada, Sengoku and Matsudaira clans.
Sanada Well - There is a rumor that the only well left within the castle grounds has a tunnel leading to the north of the Ueda Castle, near the base of Mount Taro.
Festival & Events
(dates can change without notice)
April
Ueda Castle Sen-Bon Sakura Matsuri (early April)
The festival is also called Ueda-jo Castle 1000 Sakura Festival. The park is breathtakingly beautiful, especially at night, when the blossoming cherry trees are illuminated.
Ueda Sanada Festival (29th)
The city celebrates the famous Sanada warrior clan. Hundreds of people with traditional costumes joining the procession. You can enjoy there shows with a 100 person taiko drum group near the castles grounds. An impressive replica gun artillery demonstrations is also part of the festival.
October/November
Ueda Castle Row of Keyaki Autumn Leaves Festival (Oct 31st – Nov 8th)
Enjoy the beautiful maple and ginkgo trees with their colourful leaves.
Where to stay near Uedo Castle?
My 100 Best Moments in Japan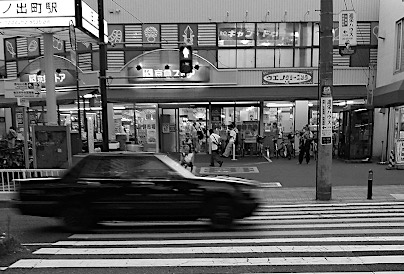 I have visited Japan nearly every year since 2004. This is my collection of the 100 best moments in my favourite country. Enjoy the pictures and I hope you will start your own journey soon.
Find out more >
Books about Japan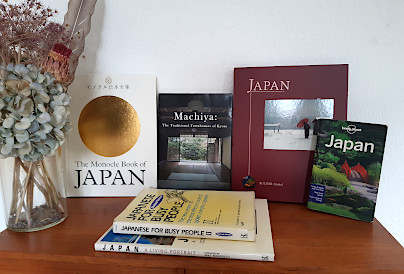 Reading books is a great source of inspiration for me. Check out my recommended list of books about the fascinating country Japan.
My Book recommendations >
Travelers who viewed Ueda Castle viewed also: