Himeji Castle

Show map

Show gallery
Please activate Javascript.

Domo arigato.
Himeji Castle Hyōgo Prefecture

Himeji Castle Hyōgo Prefecture

Himeji Castle Hyōgo Prefecture

Himeji Castle Hyōgo Prefecture
Facts & Figures
Himeji Castle or Himeji-jō is the most beautiful and most visited castle in Japan. It is also one of the last remaining original castles. The whole structure consists of an network of 83 buildings.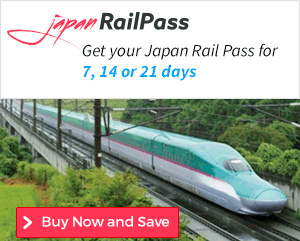 Since 2004 I travel nearly every year to Japan. The rail pass made my life easier to discover all those amazing places in my favourite country. Because of the castles white form and exterior it is sometimes called in Japanese shirisagi-jō - white heron castle. In 1993 it was registered as an UNESCO World Heritage Site (one of the first in Japan). It is nearly a miracle that even through heavy bombings of the city Himeji during World War 2 and strong earthquakes the structure is still undamaged for over 400 years.
History
The castle you see today was constructed in 1581 by Toyotomi Hideyoshi. 30 years later Ikeda Terumasa extended the Himeji Castle. It was home to 48 successive lords in the following centuries.
Location
Show map
The Castle is located within the city Himeji in the Hyōgo Prefecture.
How to get to Himeji Castle?
 39min from Osaka to Himeji with the Hikari Shinkansen
 55min from Kyoto to Himeji with the Hikari Shinkansen
Sightseeing spots
Top:
Kōko-en - nine Edo-styled Japanese gardens located in the former samurai quarters
Hyōgo Prefectural Museum of History - it shows the history of Japan and displays of the Himeji and others castles
Festival & Events
(dates can change without notice)
October
Nada no Kenka Matsuri (14th - 15th)
Is the very popular name for a festival at the Matsubara Hachiman Shrine in the city Himeji. It is called the 'Fighting Festival' because one of the attractions is that three mikoshi (portable shrines) are battered against each other till one smashes.