Kokura Castle
Please activate Javascript.

Domo arigato.
Kokura Castle Fukuoka Prefecture
Facts & Figures
Kokura Castle is a typical flatland castle located in the city Kitakyushu. The only remaining castle within the Fukuoka Prefecture is an impressive sight with its double and triple moats and the donjon (castle keep). The castle grounds are a must-see during the cherry blossom season. Miyamoto Musashi, one of the most famous swordsman and ronin in the history of Japan, lived here as a guest of Ogasawara Tadazane in 1634.
Kokura Castle:

Opening Hours

- 9:00 am to 6:00 pm (April till October)

Opening Hours

- 9:00 am to 5:00 pm (November till March)

Open

- whole year

Admission Fee

- 350 yen (Adults), 150 yen (High school students), 100 yen (Elementary school students)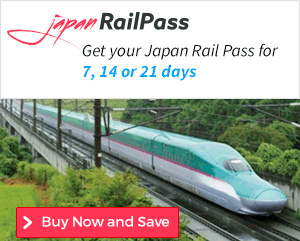 Since 2004 I travel nearly every year to Japan. The rail pass made my life easier to discover all those amazing places in my favourite country.
History
Hosokawa Tadaoki (Japanese samurai warrior, 1563 - 1646) gave the order in 1602 to built Kokura Castle. The whole construction process took 6 years. From 1632 till 1860 the castle was owned by the Ogasawara clan. In 1866 the castle burned down during battles between the Kokura and Choshu clans. The main tower (donjon) was rebuilt in 1959 by using concrete. The architecture differs in some parts from the original Kokura Castle tower. The whole castle building complex was completely restored in 1991. In 1998 another milestone could be celebrated the opening of the Matsumoto Seicho Museum and castle garden.
Location
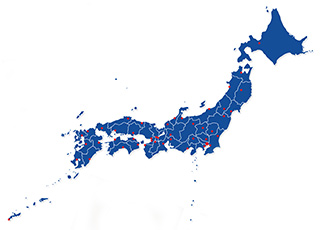 Kokura Castle is located in the city Kitakyushu within the Fukuoka Prefecture.
Address: 2-1 Jonai, Kokura-Kita-ku, Kita-Kyushu-shi, Fukuoka
How to get to Kokura Castle?
 5min walk from Nishi-Kokura Station to Kokura Castle or
 10min walk from JR Kokura Station to Kokura Castle
Sightseeing spots
Top:
Matsumoto Seicho Museum - dedicated to the works and life of author Matsumoto Seicho
Edo-period Shirasu lighthouse - wooden structure formerly located at the Kyushu coast
Modern folkloric museum within the castle keep - enjoy a lesson about the culture and history of the castle town Kokura
Kokura Castle Japanese Garden - relaxing place and especially beautiful during hanami (cherry blossom season)
Miyamoto Musashi memorial - marks the place where this famous swordsman has lived
Festival & Events
(dates can change without notice)
July
Kokura Gion Taiko Festival (every night in July)
The festival is considered to be one of the top three Gion matsuri (known as "Gion of Drums") in Japan. Do not miss the absolute highlight of this festival the 3-day Taiko Tournament in front of Kokura Castle (held on third weekend of July). It starts with a huge parade and taiko groups compete with each other.
Where to stay near Kokura Castle?
My 100 Best Moments in Japan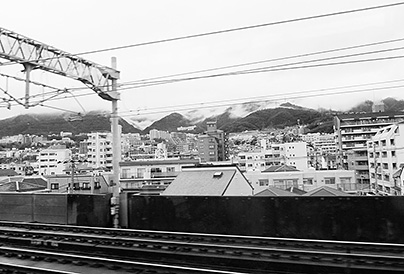 I am visiting Japan nearly every year since 2004. This is my collection of the 100 best moments in my favourite country. Enjoy the pictures and I hope you will start your own journey soon.
read more
Travelers who viewed Kokura Castle viewed also: