Aizuwakamatsu Castle
Please activate Javascript.

Domo arigato.
Aizuwakamatsu Castle

Aizuwakamatsu Castle

Aizuwakamatsu Castle Moat

Aizuwakamatsu Castle Moat
Facts & Figures
Aizuwakamatsu Castle, also called Tsuruga-jo, is a typical hilltop castle located within the Fukushima Prefecture at the center of Aizuwakamatsu city. It is the only castle in Japan today which features red tile roofs. Inside the building you will find a folk museum and observation deck. Tsuruga-jo is a very popular tourist destination and def. worth a visit.
Aizuwakamatsu Castle:

Opening Hours

- 8:30 am to 5:00 pm (last entry 4:30 pm)

Open

- whole year

Admission Fee

- 410 yen (Adults)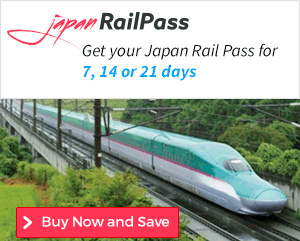 Since 2004 I travel nearly every year to Japan. The rail pass made my life easier to discover all those amazing places in my favourite country.
History
The original castle was built by Ashina Naomori in 1384. Aizuwakamatsu Castle was the largest and strongest fortress in Tohoku. It was until 1868 the administrative and military center of the Aizu region. After the establishment of the Tokugawa Shogunate the castle was ruled by the Matsudaira clan. During the famous Battle of Aizu (Boshin War) in 1868 the Imperial army conquered the castle. The most famous story from the battle for Tsuruga-jo is that of the Byakkotai - 20 sons of Aizu samurai committed suicide. After the war the castle was demolished in 1874 and reconstructed as an concret replica in 1965. I major renovation work was done and finsihed in 2011.
Location
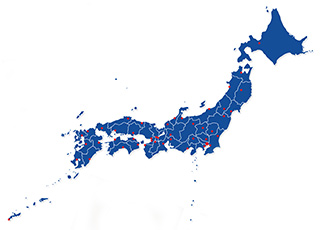 Aizuwakamatsu Castle is located in the city Aizuwakamatsu within the Fukushima Prefecture.
Address: 1-1 Otemachi, Aizuwakamatsu, Fukushima Prefecture 965-0873
How to get to Aizuwakamatsu Castle?
 20min from Aizu-Wakamatsu St. to Akabe Tsurugajo Iriguchi bus stop served by Aizu Loop Bus and
 5min walk from there to the castle
Sightseeing spots
Top:
Castle Museum - Enjoy a nice collection of artifacts from the Aizu area.
Tsuruga Castle Park - The park is full of cherry trees and is really well maintained. I liked especially the surrounding moat and stone walls.
Rinkaku Teahouse - In the old days feudal daimyos (lords) enjoyed their tea ceremonies at this place. It is also possible for you to try out the green tea.
Festival & Events
(dates can change without notice)
September
Aizu Festival (23rd till 25th)
Aizu Festival is one the largest fall events in the Aizu Region. The 3-day festival takes place near the castle and along the main street. It honors the 3000 members of the Aizu Clan who were killed during the Boshin Civil War. The main feature of the festival is the Aizu Hanko Gyoretsu, a parade of Aizu Domain Lords.
Where to stay near Aizuwakamatsu Castle?
My 100 Best Moments in Japan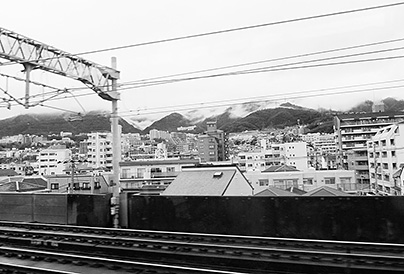 I am visiting Japan nearly every year since 2004. This is my collection of the 100 best moments in my favourite country. Enjoy the pictures and I hope you will start your own journey soon.
read more
Travelers who viewed Aizuwakamatsu Castle viewed also: