Kobe Chinatown (Nankinmachi)
Please activate Javascript.

Domo arigato.
Chinatown Nankin-machi in Kobe

Street Scene Chinatown Nankin-machi in Kobe

West Entrance Xian Gate at Kobe Chinatown Nankin-machi

Chinatown Nankin-machi in Kobe

Dragon Statue Chinatown Nankin-machi in Kobe

Shopping Street Chinatown Nankin-machi in Kobe

Street Scene Chinatown Nankin-machi in Kobe
Facts & Figures
Kobe Chinatown, also called Nankinmachi, is a major tourist attraction within the Motomachi District in central Kobe. It is out of 3 Chinatowns in Japan the second largest. The other two are Yokohama Chinatown and Nagasaki Chinatown. Approx. 10000 people living here at the moment. Nankinmachi covers an area of 270 meters (east to west) by 110 meters (north to south).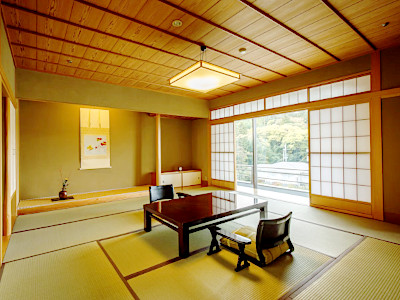  Explore Ryokans in Kobe >
Ryokans are the perfect way to discover old Japanese culture and traditions. Enjoy the huge variety of restaurants (over 100), street food stalls, temple and shopping facilities along the two main streets. The excellent local food there like Gyoza (Chinese dumpling), Butaman (steamed pork buns) or Dandan Noodles (spicy sesame ramen) is my must try out recommendation for you.
Kobe Chinatown:

Shops Opening Hours

- 10:30 am to 7:00 pm

Restaurants Opening Hours

- 11:30 am to 9:00 pm
My tips for local activities
How about exploring the amazing food scene of Kobe on a personalized food tour with a local guide. Check out this page > for more details.
History
Nankinmachi (Nanking Town) was founded in 1868 at the end of the Edo period (1603 - 1868). At that time Kobe opened its port to the trade with foreigners like the Chinese. The Chinese merchants soon started to built their own community in Kobe's foreign district. The name was taken from the old capital of China Nanjing. Many Chinese left Kobe during the Second Sino-Japanese War (1937 - 1945). The Chinatown was completely destroyed in 1945 during the heavy bombing in WW2. The Kobe earthquake (Great Hanshin earthquake) in 1995 caused a lot of damage, but everything was rebuilt shortly after.
Location
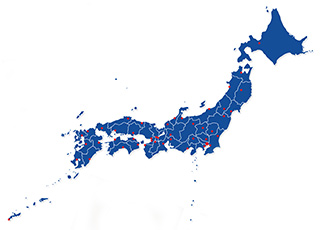 Nankinmachi is located in central Kobe Chuo-ku (ward) within the Motomachi district.
Address: Chome-3-18 Sakaemachi-dori, Chuo-ku, Kobe, Hyogo 650-0023, Japan
How to get to Kobe Chinatown?
 5min from Motomachi Station (south) served by JR Kobe Line
 10min from Sannomiya Station (southwest) served by JR Kobe Line
Sightseeing spots within Nankinmachi
Top:
Three Gates (archways) - Nanluo Gate, Changan Gate and Xian Gate can be found at the south, east and west entrance. At the northern entrance of the Chinatown you will find a pair of lion statues, but no gate. The impressive Changan Gate was erected in 1985.
Central Pavilion - The pavilion contains stone carvings of the 12 Chinese zodiac signs.
Chinese temple - The temple was built in 1887 and is dedicated to the famous general Guan Yu. Inside you will find sculptures of Guan Yu, his son Guan Ping and assistant Zhou Cang. The temple itself was destroyed in WW2, by a huge fire in 1977 and during the Great Hanshin earthquake in 1995. Thanks to the local support the temple was always rebuilt after these tragic events.
Roshioki - It is the most famous and popular Butaman shop (steamed pork buns) in town.
Festival & Events
(dates can change without notice)
January/February
Shun-Setsu-Sai (Chinese New Year Festival) (mid Jan – mid Feb)
Biggest festival in Kobe's Chinatown with fireworks, dancing dragons and lions. Thousands of visitors joining this colorful event every year. It is held a the central square.
September/October
Nankinmachi Mid-autumn Festival (mid Sep – early Oct)
The second largest festival in the Chinatown honors the god of earth and the harvest in autumn. Do not miss the chance to see chefs preparing special seasonal menus and later watch the impressive lion dances.
December
Kobe Lantern Festival (1st - 27th)
Enjoy the colorful parades in Chinatown.
My 100 Best Moments in Japan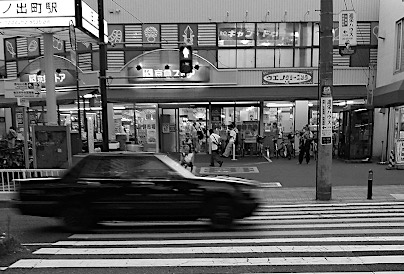 I have visited Japan nearly every year since 2004. This is my collection of the 100 best moments in my favourite country. Enjoy the pictures and I hope you will start your own journey soon.
Find out more >
Books about Japan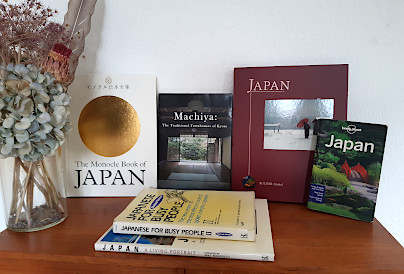 Reading books is a great source of inspiration for me. Check out my recommended list of books about the fascinating country Japan.
My Book recommendations >
Travelers who viewed Kobe Chinatown viewed also: