Minatogawa Shrine in Kobe
Please activate Javascript.

Domo arigato.
Minatogawa-jinja Shrine in Kobe

Minatogawa Shrine in Kobe

Minatogawa-jinja Shrine Main Gate, Kobe

Minatogawa-jinja Shrine Main Gate, Kobe

Donation Wall Minatogawa-jinja Shrine, Kobe

Minatogawa-jinja Shrine in Kobe

Komainu Guardian Lion Minatogawa-jinja Shrine, Kobe
Facts & Figures
The Minatogawa Shrine in Kobe is ideal for tourists and visitors looking to enjoy a peaceful and quiet Buddhist or Shinto experience without interruptions from the crowd of travelers. It was built at the same place where the Battle of Minatogawa occurred.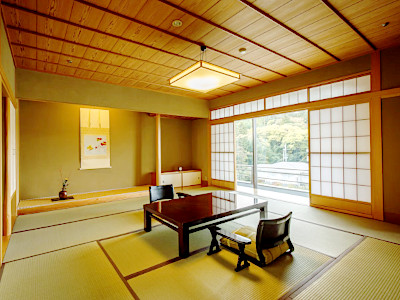 Explore Ryokans in Kobe
Ryokans are the perfect way to discover old Japanese culture and traditions. Important cultural properties and treasures are displayed in the museum like Kusunoki Masashige's bellyband, calligraphies, paintings, swords and his hand-copied Buddhist sutras. The Minatogawa Shrine is part of Fifteen Shinto Shrines of the Kenmu Restoration. The place was designed and constructed to look like a classic Shinto shrine. The long walkway leads to the public Hall or Haiden and is surrounded by numerous stone lanterns or Toro, as well as the lion-dog statue (komainu) that guards the entrance of the shrine. The interior of the shrine contains a beautiful mix of traditional paper lanterns, which are also known as Chochin while the ceiling is decorated with panels of ancient artwork, which is hard to find even in the more popular shrines. The shinto shrine is also popular for wedding and shichi-go-san ceremonies.
Minatogawa Shrine:

Opening Hours

- 9:30 am to 4:30 pm (Treasure Museum)

Closed

- on Thursdays

Admission fee

- 300 yen (Adults), 200 yen (High school and University students), 100 yen (Elementary and Junior High School students)
History
The Minatogawa Shrine was built in 1872 by the order of the Meiji Emperor to commemorate the battle of Minatogawa. The Shinto shrine is dedicated to Kusunoki Masashige (1294-1336), a famous warrior, samurai and military commander in the 14th century.
Location
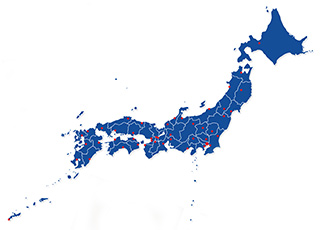 Minatogawa Shrine is located in Chuo-ku (ward) near Kosoku-Kobe Station (north side).
Address: 3-1-1 Tamon-dori, Chuo-ku, Kobe
How to get to Minatogawa Shrine?
 3min from JR Kobe Station served by JR Kobe Line
 3min from Okurayama Subway Station served by Seishin-Yamate Line
 5min from Harborland Subway Station served by Kaigan Subway Line
Sightseeing spots
Top:
Treasure Museum - many important cultural properties and treasures related to Kusunoki Masashige are on display
Festival & Events
(dates can change without notice)
January
New Year Celebrations (1st - 3rd)
Minatogawa Shrine and Ikuta Shrine in Sannomiya are the most popular places to visit during the New Year Celebrations.
February
Setsubun Festival (3rd)
20000 bags of beans are scattered to the thousand of visitors of the shrine on the day. People believe that scattered beans bring good luck:)
May
Kobe Matsuri Festival (19th)
Enjoy stage dance performances and many parades at the Flower Road.
Where to stay in Kobe?
My 100 Best Moments in Japan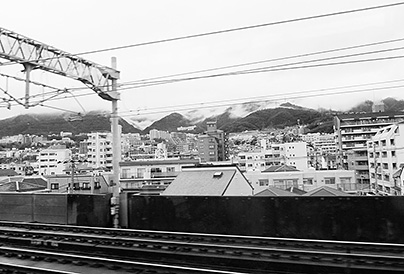 I am visiting Japan nearly every year since 2004. This is my collection of the 100 best moments in my favourite country. Enjoy the pictures and I hope you will start your own journey soon.
read more
Travelers who viewed Kofukuji Temple viewed also: