Kurashiki
Please activate Javascript.

Domo arigato.
Kurashiki A Historic City In The Okayama Prefecture

Kurashiki A Historic City In The Okayama Prefecture

Kurashiki Old Merchant Quarter Warehouse

Kurashiki Historical Area Called Bikan

Kurashiki Old Merchant Quarter Warehouse

Kurashiki Old Merchant Quarter Called Bikan Historical Area

Kurashiki Old Merchant Quarter Warehouses

Kurashiki Old Merchant Quarter Warehouses

Kurashiki Hotel Ivy Square

Kurashiki Historical Quarter

Kurashiki Historical Quarter

Kurashiki City View From Achi Shrine
Facts & Figures
The city Kurashiki is located in the Okayama Prefecture with an population of app. 477.000 and an total area of 354.71 square kilometre. Kurashiki´s most popular sightseeing spot is the Bikan quarter. An preserved area with historic warehouses along an willow trees framed canal. The word Kura means warehouse.
History
The Bikan quarter is dating back to the Edo time from 1603 till 1867. It was an very important distribution center for rice. The modern city of Kurashiki was founded in 1928.
Location
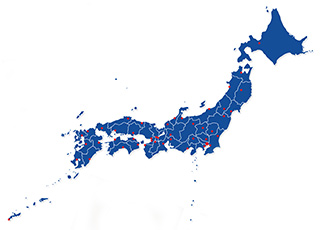 The city is located at the Takahashi River in the western part of the Okayama Prefecture and close to Okayama City.
How to get to Kurashiki?
 15min from Okayama Station to Kurashiki Station by JR Sanyo Line
Sightseeing spots
Top:
Bikan quarter - visit the Ohashi House there, built 1793
Ohara Museum of Art - on display for example are paintings from Monet, Matisse, Picasso, Cezanne and El Greco, Ohara Magosaburo founded this place in 1930
Ivy Square - hotel, museums, restaurants and shops are located there
Achi-jinja Shrine - from there you have a great view over the old part of the city
Festival & Events
(dates can change without notice)
July
Kurashiki Tenryu Natsu Matsuri (end of July)
This is the largest festival and a summer time tradition in Kurashiki.
Where to stay in Kurashiki?
My 100 Best Moments in Japan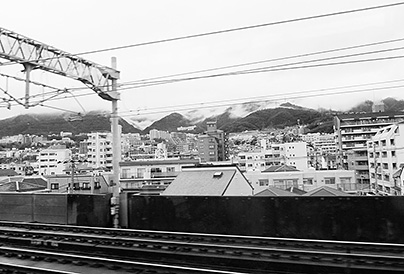 I am visiting Japan nearly every year since 2004. This is my collection of the 100 best moments in my favourite country. Enjoy the pictures and I hope you will start your own journey soon.
read more