Korakuen Garden (Okayama)
Please activate Javascript.

Domo arigato.
Korakuen Garden, Okayama

Korakuen Garden Cherry Blossom, Okayama

Korakuen Garden With The Crow Castle, Okayama

Korakuen Garden, Okayama

Korakuen Garden, Okayama

Korakuen Garden, Okayama

Korakuen Garden Flowering Plum Tree, Okayama

Korakuen Garden, Okayama
Facts & Figures
Korakuen Garden in Okayama is one of the Three Great Gardens of Japan. The other two are Kairaku-en in Mito and Kenroku-en in Kanazawa. It is together with the Okayama Castle the main tourist attraction in the city. Korakuen is a beautiful Japanese landscape garden and covers an area of appr. 133000 square meters. The total length of the small river running through Korakuen is 640 meters. The design style of the garden is called Kaiyu (scenic promenade). The goal is to offer visitors with every turn of the path a new view of the garden.
Korakuen Garden:

Opening Hours

- 7:30 am to 6:00 pm - April to September

Opening Hours

- 8:00 am to 5:00 pm - October to March

Admission Fee

- 400 yen (Adults), 560 yen (Korakuen and Okayama Castle together)
History
In 1687 Ikeda Tsunamasa (1638 - 1714), daimyo (lord) of Okayama gave the order for the construction of Korakuen. The garden was completed in 1700. The place was mainly used to entertain the ruling family and important guests. After the Okayama Prefecture became the owner of the property in 1884 Korakuen was opened for the public. During a huge flood in 1934 and the air raids in World War 2 the garden was heavily damaged, but later restored to its original beauty. Since 1953 Korakuen has received the status of a Special Place of Scenic Beauty by the Japanese government.
Location
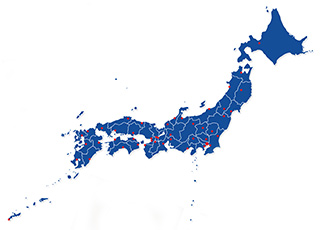 Korakuen Garden is located in the city Okayama on the north bank of the Asahi River.
Address: 1-5 Korakuen, Kita-ku, Okayama, Okayama Prefecture 703-8257
How to get to Korakuen Garden?
 5min from Okayama Station to Shiroshita stop by tram Higashiyama Line or
 26min from Okayama Station to Korakuen Garden
Sightseeing spots at the garden grounds
Top:
Japanese landscape garden - Take a long stroll and discover a tea house, ponds, a hill with a lookout point, spacious lawns and beautiful cherry, maple and plum trees. You can also find a cran sanctuary (aviary) and archery range there.
nearby:
Okayama Castle - founded in 1597, destroyed during WW2 and rebuilt in 1966
Prefectural Museum - offers a wide range of historical artefacts from the region
Festival & Events in Okayama
(dates can change without notice)
February
Saidai-ji Eyo or Hadaka Matsuri (Naked Festival) (3rd Saturday)
Around 10 000 men of all ages wearing only fundoshi (loincloth) and tabi (split toe socks) and fighting over two sacred shingi (wooden batons).
Where to stay in Okayama?
My 100 Best Moments in Japan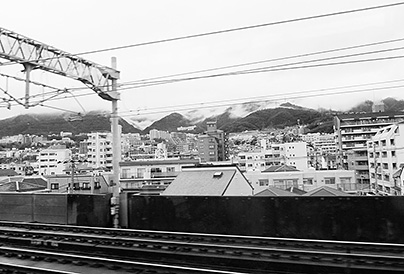 I am visiting Japan nearly every year since 2004. This is my collection of the 100 best moments in my favourite country. Enjoy the pictures and I hope you will start your own journey soon.
read more
Travelers who viewed Korakuen Garden viewed also: