Kanazawa Castle
Please activate Javascript.

Domo arigato.
Kanazawa Castle Gifu Prefecture

Kanazawa Castle Gifu Prefecture
Facts & Figures
Kanazawa Castle or Oyama-jo is a typical hilltop castle with large beautiful stone walls and a well preserved Samurai quarter. It is a National Historic Site with Important Cultural Properties like the Ishikawa-mon Gate and Sanjukken Nagaya (old storehouse).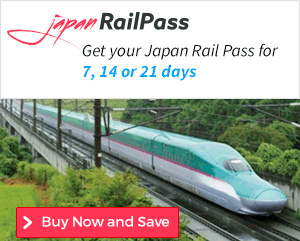 Since 2004 I travel nearly every year to Japan. The rail pass made my life easier to discover all those amazing places in my favourite country. The famous Kenrokuen Garden, one of the most beautiful landscape gardens in Japan, is nearby. In the old days the castle had a huge 6 floor main keep, but unfortunately it burned down in 1602 and never got rebuilt. The fireproof white roof tiles of Kanazawa Castle are made of lead.
Kanazawa Castle Grounds:

Opening Hours

- 7:00 am to 6:00 pm (March 1st till October 15th)

Opening Hours

- 8:00 am to 5:00 pm (October 15th till end of February)

Open

- whole year

Admission Fee

- free
History
Kanazawa Castle was destroyed by fire many times during its history. In 1881 it burned down for the last time. In 1580 Sakuma Morimase laid the foundation of the castle. In 1583 (after the battle of Shizugatake) the famous general Maeda Toshiie (1538-1599) took over the place and started expanding the castle grounds. His family ruled for many generations the region around Kanazawa (Kaga region). The Meiji Restoration ended this legacy. Till the beginning of the 1990s the University of Kanazawa occupied this place. These days many projects are pushed forward to reconstruct the old historic buildings at the castle grounds like a small pond garden or Hashizume-mon Gate.
Location
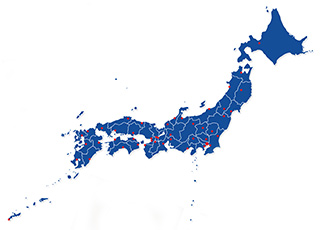 Kanazawa Castle is located in the center of the city Kanazawa within the Ishikawa Prefecture.
Address: Marunouchi, Kanazawa 920-0983
How to get to Kanazawa Castle?
 20min from Kanazawa Station to castle park by Kanazawa Loop Bus or
 20min from Kanazawa Station to castle park (stop nr. 8) by Kenrokuen Shuttle Bus
Sightseeing spots
Top:
Nagaya and Yagura Turret - the two main turrets of the castle
Hashizume-mon Tsuzuki Yagura Turret - three stories high and guards the central area of the castle grounds
Ishikawa-mon Gate - built in 1788 and a Important Cultural Property
Kanazawa Castle Park - huge park at the heart of the city Kanazawa
Kenrokuen Garden - beautiful garden and a must-see on your visit
Festival & Events
(dates can change without notice)
February
Winter Light-Up at Kenrokuen Garden (28th - 5th)
April/May
Kenrokuen Garden's beautiful illumination during cherry blossom period (28th - 5th)

June
Hyakumangoku Matsuri (last 3 days, peak first Saturday in June)
The Hyakumangoku Matsuri is the largest and most famous annual festival of the city Kanazawa and the Ishikawa Prefecture. Absolute highlight is the magnificent Hyakumangoku Parade, which takes place during the festival from Kanazawa Station to Kanazawa Castle Park. It is attracting large crowds of tourists and locals. The matsuri commemorates the entry of Lord Maeda Toshiie in 1583 into Kanazawa Castle.
Where to stay in Kanazawa?
My 100 Best Moments in Japan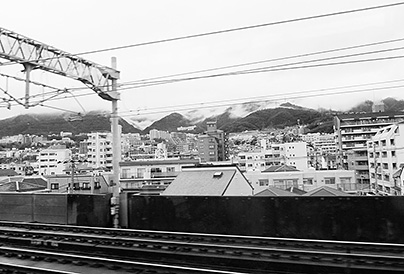 I am visiting Japan nearly every year since 2004. This is my collection of the 100 best moments in my favourite country. Enjoy the pictures and I hope you will start your own journey soon.
read more
Travelers who viewed Kanazawa Castle viewed also: