Please activate Javascript.

Domo arigato.
Nagoya Castle Aichi Prefeture

Nagoya Castle Aichi Prefeture

Nagoya Castle Aichi Prefeture

Nagoya Castle Aichi Prefeture

Nagoya Castle Aichi Prefeture

Nagoya Castle Turret

Nagoya Castle Northwest Turret At Night
This post can contain affiliate links, which means that we may receive a small commission if you make a purchase using these links.
Facts & Figures
Nagoya Castle (Nagoya-jo), a typical flatland castle, is together with Himeji and Kumamoto one of the greatest castle in Japan. The total height of the seven-storied main donjon (Tenshu-kaku, castle keep) is 48 meter.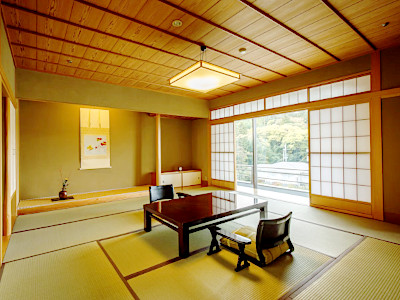  Explore Ryokans in Nagoya >
Ryokans are the perfect way to discover old Japanese culture and traditions. Nagoya Castle is famous for the 2 golden tiger-headed dolphins (kinshachi-jo) on the roof of the main keep. They were used as a talisman to prevent fires. The best time to visit this place is during cherry blossom season (hanami) end of March.
Nagoya Castle:

Opening Hours

- 9:00 am to 4:30 pm (last entry 4:00 pm)

Closed

- December 29th till January 1st

Admission fee

- 500 yen (adults), 100 yen (Senior Citizen), free (Junior high school student and younger)
My tips for local activities
How about exploring the amazing food scene of Nagoya on a personalized food tour with a local guide. Check out this page > for more details.
History
The construction of Nagoya Castle (one of the largest in the country) took from 1610 till 1612. Tokugawa Ieyasu (1543 - 1616), founder and first shogun of the Tokugawa shogunate, gave order to built this amazing structure. The Owari branch of the Tokugawa family ruled this area from the Nagoya Castle until the Meiji Restoration in 1868. During World War 2 most of the buildings burned down in the air raids of May 1945. In 1959 the majority of the castle structures were rebuilt. The government of Nagoya decided in 2009 to rebuilt the castle palace (Honmaru Goten). This huge project will take at least till spring 2018.
Location
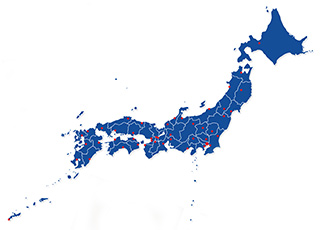 The Nagoya Castle is located in Naka-ku (ward), Nagoya.
Address: 1-1 Honmaru, Naka Ward, Nagoya, Aichi 460-0031
How to get to Nagoya Castle?
 5min from Nagoya Station to Sakae Station by Higashiyama Subway Line and
 2min from Sakae Station to Shiyakusho Station by Meijo Subway Line and
 3min from Shiyakusho Station to Nagoya Castle (East Gate entrance)
Sightseeing spots
Top:
Nagoya Castle Museum - get information about the history of the castle
Important Cultural Assets - some structures survived air raids and fires like the Southwest, Southeast and Northwest Tower, Omote Ninomon Gate, Ninomaru Ote Ninomon Gate, former Ninomaru East Ninomon Gate, paintings on the walls and sliding doors in the Honmaru Palace
East Ninomaru Garden - 14000 square meters garden perfect for a relaxing time
Ninomaru Tea House - used for traditional Japanese tea ceremonies, construction material was hinoki cypress from the Kiso region
Ninomaru Garden - a dry Japanese Landscape Garden
Festival & Events
(dates can change without notice)
March-April
Nagoya Castle Spring Festival (March 28th till April 10th)
You have to visit the beautiful cherry blossoms at Nagoya Castle grounds. Over 1000 sakura trees are in full bloom and there is special lighting in the evening to make this place even more beautiful. Many events are held at the Castle's Nishinomaru stage like traditional music performances including the Shamisen, Koto, Wadaiko (Japanese drum). You can also join Japanese tea ceremonies on March 30th and April 6th.
August
Nagoya Castle Summer Festival (3rd - 15th)
The Nagoya Castle Festival starts after 5pm till 9pm. The admission fee for adults is 800 yen and for children 200 yen. The entertainment on stage offers a great variety from enka, local idol groups and classical performers. Enjoy the huge number of food stands and the relaxed atmosphere.
Where to stay in Nagoya?
My 100 Best Moments in Japan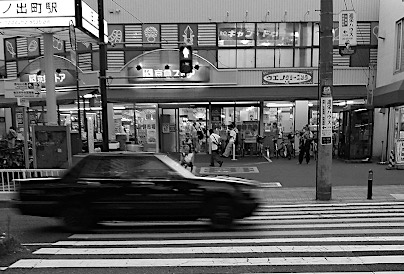 I have visited Japan nearly every year since 2004. This is my collection of the 100 best moments in my favourite country. Enjoy the pictures and I hope you will start your own journey soon.
Find out more >
Books about Japan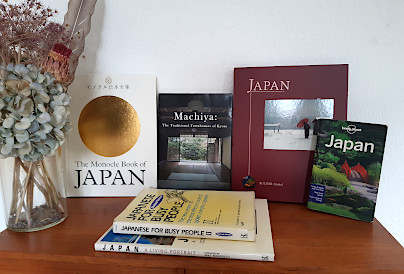 Reading books is a great source of inspiration for me. Check out my recommended list of books about the fascinating country Japan.
My Book recommendations >