JR Central Towers in Nagoya
Please activate Javascript.

Domo arigato.
Nagoya JR Central Towers

Nagoya JR Central Towers View From Top Floor

Nagoya JR Central Towers Sunset

JR Central Towers Observation Deck

Nagoya JR Central Towers At Night
Facts & Figures
The JR Central Towers are located above the JR Nagoya Station, one of Japan´s busiest transport hubs and with 410000 square meters the largest train station complex in the world by floor space.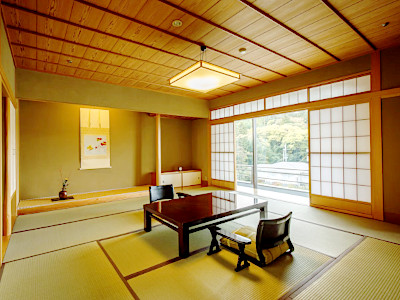 Explore Ryokans in Nagoya
Ryokans are the perfect way to discover old Japanese culture and traditions. The building complex consists of twin towers, the JR Central Office Tower with an height of 245 m (51 floors) and the JR Central Hotel Tower with 226 m (53 floors). Both towers offer magnificent views over Nagoaya from their top floors (Panorama Salon). It is also the headquarter of JR Central (Central Japan Railway Company).
Towers Plaza:

Opening Hours

- 11:00 am to 11:00 pm (some of the restaurants open at 8:00 am)
History
The construction process of the JR Central Towers started in 1990 and was finished in the end of 1999 for an price tag of appr. 200 billion yen.
Location
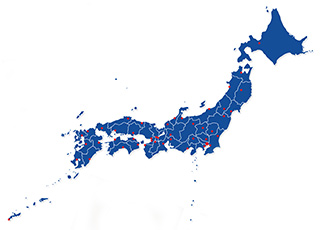 JR Central Towers are located within Nakamura-ku (ward) above Nagoya Station.
Address: 1-1-4 Meieki, Nakamura-ku, Nagoya, Aichi 450-6012
How to get to JR Central Towers?
 1min by elevator after arrival at Nagoya Station
Sightseeing spots
Top:
Panorama House - a public observatory with 5 meter high windows located in the JR Central Office Tower at 245 meter above ground - enjoy the amazing view
Shopping&Eating facilities - like the Tower Plaza Shopping Mall, Takashimaya department store etc...
Festival & Events
(dates can change without notice)
October
Nagoya Festival (3rd Saturday and Sunday)
The Nagoya festival (matsuri) is for the city the biggest event in autumn. Enjoy many events, like dance performances, a parade (700 participants), concerts and much more. Tip: Hisaya-Odori Park is the hotspot for concerts.
Where to stay in Nagoya?
My 100 Best Moments in Japan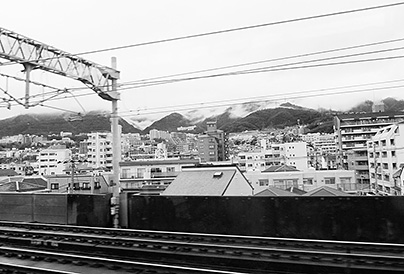 I am visiting Japan nearly every year since 2004. This is my collection of the 100 best moments in my favourite country. Enjoy the pictures and I hope you will start your own journey soon.
read more
Travelers who viewed JR Central Towers viewed also: