Shimabara Castle
Please activate Javascript.

Domo arigato.
Shimabara Castle In Nagasaki Prefecture
Facts & Figures
Shimabara Castle or Moritake Castle is a five-story white wall flatland castle. It belongs to the 100 Fine Castles of Japan designated by the Japan Castle Foundation. The height of the main donjon (main tower) is 33 meters. The castle is housing now a museum and many exhibitions.
Shimabara Castle:

Opening Hours

- 9:00 am to 5:30 pm

Closed

- December 29th till December 30th

Admission Fee

- 520 yen (Adults)
History
Matsukura Bungonokami Shigemasa a daimyo (local feudal lord) built the castle in 1618. It took between 4 to 7 years to finish the building. During the centuries Shimabara Castle was home to many different ruling families until the Meiji Period (1868-1912) when it was dissassembled. In 1964 the current structure was rebuilt by using concrete.
Location
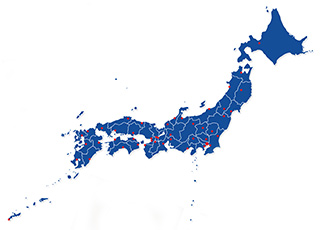 Shimabara Castle is located in the city Shimabara within the Nagasaki Prefecture in Kyushu.
Address: 1-1183-1 Jyonai, Shimabara-shi, Nagasaki
How to get to Shimabara Castle?
 10min from Shimabara Station
Sightseeing spots
Top:
Memorial Museum of Seibo Kitamura - opened in 1980, the art museum displays sculptures of this famous artist
Observation deck - located at the 5th floor, enjoy the great view to Mount Unzen
Castle Tower Museum - on display are armor, weapons and Chrisitian artifacts found at the castle grounds
Nearby:
Teppo-machi - old samuari district with a great atmosphere, 3 old houses are open for the public
Folk Museum - on display are 20th century daily life items
City of Swimming Carp - colorful kois (carp) can bee seen everywhere at this place, visit the Shimeiso House and fed the koi
Festival & Events
(dates can change without notice)
August
Shimabara Gamadasu Fireworks Festival (27th)
Enjoy the greatest fireworks festival in the city Shimabara.
October
Shiranui Matsuri (19th till 20th)
The matsuri is held at the Shimabara Hot Springs. Enjoy the various parades and floats.
Where to stay near Shimabara Castle?
My 100 Best Moments in Japan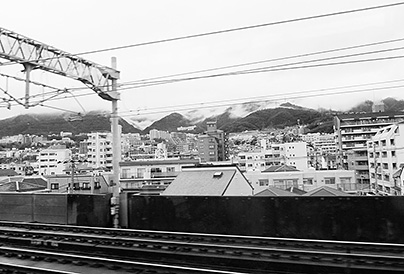 I am visiting Japan nearly every year since 2004. This is my collection of the 100 best moments in my favourite country. Enjoy the pictures and I hope you will start your own journey soon.
read more