Mount Aso
Please activate Javascript.

Domo arigato.
Mount Aso In The Kumamoto Prefecture
Facts & Figures
Mount Aso is with a height of 1592 meter one of the largest volcanoes in the world. The caldera of this very active volcano on the island Kyushu has a total circumferential length of 128 kilometers. Mount Aso forms the center of the Aso-Kuju National Park. Mt. Taka, Mt. Neko, Mt. Nakadake, Mt. Kishima and Mt. Eboshi belong to the central cone group of Aso. The area is famous for many hot spring villages. Explore this place and you will feel the power of mother earth.
History
Mount Aso's huge caldera was formed through a large-scale eruption appr. 300 000 years ago. Three more larger eruptions followed till 90 000 years ago.
Location
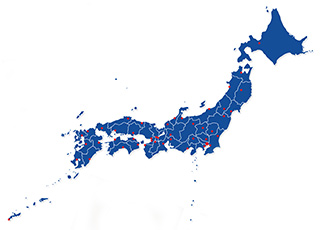 The volcano is located within the Aso-Kuju National Park in the Kumamoto Prefecture in Kyushu.
How to get to Mount Aso?
 1hr30min from Tokyo Haneda Airport to Aso-Kumamoto Airport and
 50min from Aso-Kumamoto Airport to Kumamoto station by bus and
 1hr from Kumamoto to Aso station by JR Hohi Line
Sightseeing spots
Top:
Aso Volcano Museum - great place to get information about the volcano
Kusasenri-ga-hama - explore this plain on top of a horse, the tour is possible from March till December
Mt. Nakadake - the crater of this volcano is a must-see on your trip
Aso Uchinomaki-onsen-kyo Hot Spring Village - more than 100 hot springs are located in this village
Komezuka - visit near Mt. Nakadake this perfectly shaped volcanic cone
Festival & Events
(dates can change without notice)
October
Country Gold Music Festival (around 21st)
This international country music festival is attracting each year thousands of visitors.
Where to stay near Mount Aso?
My 100 Best Moments in Japan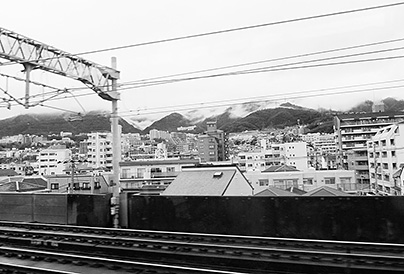 I am visiting Japan nearly every year since 2004. This is my collection of the 100 best moments in my favourite country. Enjoy the pictures and I hope you will start your own journey soon.
read more