Oze National Park
Please activate Javascript.

Domo arigato.
Oze National Park

Mt. Hiuchigatake Oze National Park
Facts & Figures
Oze National Park is an 372 square km hiking paradies 150km north of Tokyo. It is the largest area of highland marsh in Japan and surrounded by Mt. Hiuchigatake (2346m), Mt. Shibutsu-san and Mt. Keizuru-san. Oze National Park is located between 1400 and 1700 meters above sea level and covers areas in 4 prefectures: Gunma, Tochigi, Niigata and Fukushima. The Ozenuma Pond and Ozegahara Marshland are the most famous features of the park. This very popular place is a must-see during the blossoming of Mizubasho (Japanese skunk cabbage) in late spring/early summer and Nikko-kisuge (yellow day lily) in the end of July and during autumn season when the colorful leaves create a beautiful atmosphere. The whole area is accessible by well maintained elevated boardwalks.
History
Oze National Park was part of the Nikko National Park founded in 1934. On the 30th of August 2007 the park received its standalone status as the 29th national park in Japan. The beautiful marshlands of the park were created by an volcano eruption of Mt. Hiuchigatake. The lava flow blocked the river Tadamigawa and the result was the largest high moor in Japan.
Location
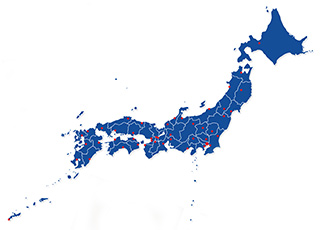 Oze National Park is located appr. 3hrs north of Tokyo and spreads over 4 prefectures (Tochigi, Niigata, Gunma, Fukushima).
How to get to Oze National Park?
 80min from Tokyo to Jomo-Kogen Station by JR Joetsu Shinkansen Line and
 130min from Jomo-Kogen Station to O-shimizu or
 120min from Tokyo to Numata Station by Minakami limited express train and
 75min from Numata Station to Tokura and O-shimizu
Sightseeing spots
Top:
Hatomachitoge trailhead - enjoy the 1hr hiking tour on this most popular boardwalk along the Ozegahara Marshland
Oshimizu trailhead - start a max. 2hrs hiking tour on this boardwalk close to the Ozenuma Pond
Fujimishita trailhead - this is not the most popular boardwalk, but still worth to try out when you have some extra time left
Ozegahara Marshland - the most beautiful part of the park is this 1km wide and 6km long marshland area
Ozenuma Pond - dont miss the chance the walk around this pond, appr. 6km
Sanjo-no-taki Falls - located at the upper stream of the Kita-Tadami River
Festival & Events
(dates can change without notice)
late spring/early summer
Blooming of mizubasho (Japanese skunk cabbage) flowers
Many visitors from all over Japan enjoying this beautiful scenery during the blooming of mizubasho.
Where to stay in Gunma Prefecture?
My 100 Best Moments in Japan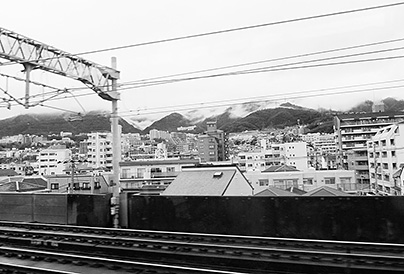 I am visiting Japan nearly every year since 2004. This is my collection of the 100 best moments in my favourite country. Enjoy the pictures and I hope you will start your own journey soon.
read more
Travelers who viewed Oze National Park viewed also: