Kegon Falls (Kegon no taki) near Nikko
Please activate Javascript.

Domo arigato.
Kegon Falls at Lake Chuzenji

Lake Chuzenji Kegon Waterfall
Facts & Figures
Kegon Falls (Kegon no taki) belongs to the top three of the most beautiful waterfalls in Japan. The other two are Nachi Falls (Wakayama Prefecture) and Fukuroda Falls (Ibaraki Prefecture). The 97m high falls can be found near Lake Chuzenji within the Nikko Nationalpark. It is a wonderful travel destination and every season offers different highlights. The most popular time is during autumn (October), when the fall colors make the scenery even more beautiful. You can reach the observation deck at the base of the falls via elevator. My tip for Japan food lovers: Try out a special local dish made of tofu skin (yuba) after your visit.
Observation deck access at the base of Kegon Falls:

Opening Hours

- 8:00 am to 5:00 pm (March - April, November)

Opening Hours

- 7:30 am to 6:00 pm (May - September)

Opening Hours

- 7:30 am to 5:00 pm (October)

Opening Hours

- 9:00 am to 4:30 pm (December - February)

Closed

- never

Admission Fee

- 570 yen (Adults), 340 yen (Children Elementary school)
My tips for local activities
How about exploring Nikko, Lake Chuzenji and Kegon Falls with a local guide. Check out this page > for more tour details.
History
Kegon Falls came into existence when lava flows from Mount Nantai blocked the Daiya River and formed Lake Chuzenji. The only exit of the lake are the Kegon Falls. This all happened approx. 20000 years ago. The falls made it on the list of the - Eight Views - of Japan in 1927. Unfortunately the place is also know for many suicides in the past.
Location
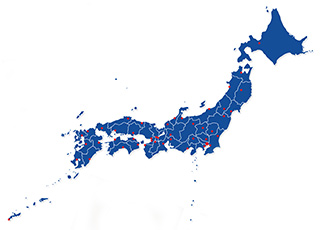 Kegon Falls is located near Lake Chuzenji and just 11,5 km west of Nikko within the Tochigi Prefecture.
How to get to Kegon Falls?
 45min from JR Tobu Nikko Station to Chuzenjiko Onsen bus stop by Tobu Bus
Sightseeing spots at Kegon Falls and nearby
Top:
Observation deck at the base - To access the platform the elevator brings you 100m down. From there you have spectacular views of the falls. The elevator was constructed in 1930.
Lake Chuzenji - The scenic lake has a circumference of 25 km and a surface area of 11.62 km². Read more >
Akechidaira Observatory - Go there if you want to have the best panoramic view of the Kegon Falls and Lake Chuzenji. The Akechidaira Plateau can be reached via ropeway.
Festival & Events in Nikko
(dates can change without notice)
May
Toshogu Shrine Grand Festival (17th - 18th)
The most important annual festival in Nikko includes a horesback archery and a procession of 1000 warriors. The festival is a re-enactment of the funeral procession of Tokugawa Ieyasu (1542-1616) who founded the Tokugawa Shogunate in Edo (Tokyo).
October
Toshogu Shrine Autumn Festival (16th - 17th)
Is an repetition of the festival in May.
My 100 Best Moments in Japan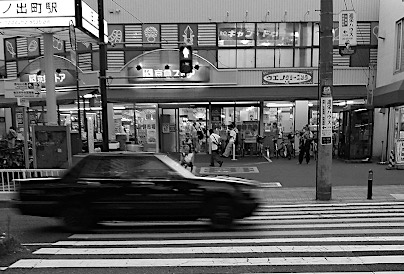 I have visited Japan nearly every year since 2004. This is my collection of the 100 best moments in my favourite country. Enjoy the pictures and I hope you will start your own journey soon.
Find out more >
Books about Japan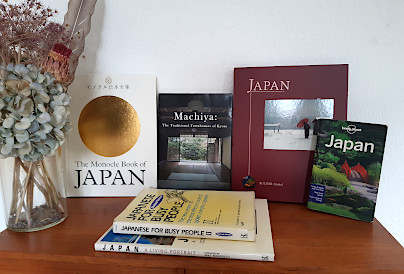 Reading books is a great source of inspiration for me. Check out my recommended list of books about the fascinating country Japan.
My Book recommendations >
Travelers who viewed Kegon Falls viewed also: