Warehouse District Kurazukuri (Kawagoe)
Please activate Javascript.

Domo arigato.
Warehouse District Kurazukuri in Kawagoe

Ichibangai Street Warehouse District Kurazukuri in Kawagoe

Ichibangai Street Warehouse District Kurazukuri in Kawagoe

Ichibangai Street Warehouse District Kurazukuri in Kawagoe

Toki no kane (Time Bell Tower) in Kawagoe

Toki no kane (Time Bell Tower) in Kawagoe

Toki no kane (Time Bell Tower) in Kawagoe

Warehouse District Kurazukuri in Kawagoe

Rickshaw (Jinrikisha) in Kawagoe

Warehouse District Kurazukuri in Kawagoe

Warehouse District Kurazukuri in Kawagoe

Old Warehouse in Kawagoe

Old Warehouses in Kawagoe

Old Warehouse in Kawagoe

Taisho-roman Street with Old Warehouses in Kawagoe

Decorative Manhole Cover Warehouse District in Kawagoe
Facts & Figures
The whole Warehouse District (Kurazukuri no Machinam) in Kawagoe gives you a real insight of the life in this area more than 100 years ago. Going on a tour with a two-wheeled rickshaw (jinrikisha) is a great way to explore the district known as Old Town with its traditional storehouses along the Ichibangai Street. My must-see highlights were the Toki no kane (Time Bell Tower), Kurazukuri Museum, Kawagoe Festival Museum, Osawa House, Kashiya Yokocho (Penny Candy Lane) and Saitama Resona Bank building. The black plaster finish of some storehouses clay-walled facade is really a unique feature. These days the storehouses are turned into shops, cafes, restaurant and living quarters. Many movies were made here to capture this old town atmosphere. Be aware it can be really crowded during the weekends as you can see on my pictures. My tip: The famous Kawagoe festival held in October is the event highlight of the year in this area.
History
The city Kawagoe is located near Tokyo. It is also known as Koedo (Little Edo). The city got its importance during the Edo period (1603 - 1868), when it was used as a northern protection of the Edo Castle. During the Edo and Meiji era (1868 - 1912) fire-resistant storehouses (kura) with its thick walls and safety-measures against intruders were built for wealthy merchant families. These buildings stored the goods manufactured or traded through Kawagoe. In 1999 the area was designated by the Agency for Cultural Affairs as an Important Preservation District for Groups of Historic Buildings of Japan.
Location
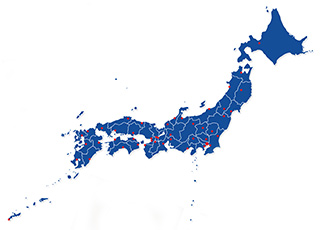 The Warehouse District (Kurazukuri) is located in the city Kawagoe within the Saitama prefecture.
Address: Kawagoe, Saitama Prefecture 350-1100, Japan
How to get to Kawagoe Warehouse District?
 15-20min from Kawagoe Station (Tobu Tojo Line)
Sightseeing spots within Kurazukuri in Kawagoe
Top:
Saitama Resona Bank - The building, a registered tangible cultural property, is still used as a bank and has a distinct green cooper dome roof. It was constructed during the Taisho period (1912 - 1926) in the year 1918.
Osawa house - The oldest storehouse in Kawagoe was built in 1792 by a wealthy kimono merchant. Luckily it survived a huge fire during the Meiji era (1868 - 1912).
Kurazukuri Museum - Before the property was turned into a museum it belonged to the tobacco wholesale merchant Bunzo Koyama. Here you can learn more about the construction process of these old warehouses (kurazukuri), traditional tools used and it is also very interesting to study the interior design.
Toki no kane (Time Bel Tower) - This landmark building of Kawagoe is used since the Edo period to announce the time by ringing the bell. You have a chance to hear the bell sound daily at 6:00 am, 12:00 pm, 3:00 pm and 6:00 pm. The Ministry of the Environment selected this sound as one of the 100 Soundscapes of Japan: Preserving Our Heritage. The tower was burned down 3times in its history. The last time Toki no kane was reconstructed was in 1894 after the Great Fire of Kawagoe in 1893.
Kashiya Yokocho (Penny Candy Lane) - This narrow street with a length of 80 meters is a dream come true for all candy lovers:) You can explore in total 22 hard candy shops and traditional sweet shops. Many inexpensive sweets like fugashi (wheat gluten sweets) or dango (skewered rice flour dumplings) and my favourite senbei (rice cracker) can be bought here.
Kawagoe Festival Museum - The Kawagoe Festival has a tradition of more than 360 years. The museum is full of photographs, audio and video recordings, various materials and real floats.
Nearby:
Taisho-roman Street - Buildings in this street dating back to the Taisho era (1912 - 1926) and creating a unique atmosphere.
Festival & Events in Kawagoe
(dates can change without notice)
October
Kawagoe Hikawa Festival (17th/18th)
Appr. 1 Mio. tourists enjoy the biggest event in Kawagoe every year. The traditional Japanese matsuri (festival) is dating back more than 360 years. It last for 2 days and the parade of 29 floats (Dashi) is the absolute highlight. In 2016 something important happened to the Kawagoe Hikawa Festival. It made it on the list of UNESCO Intangible Cultural Heritage as an outstanding float festival in Japan.
Where to stay in Kawagoe, Saitama?
My 100 Best Moments in Japan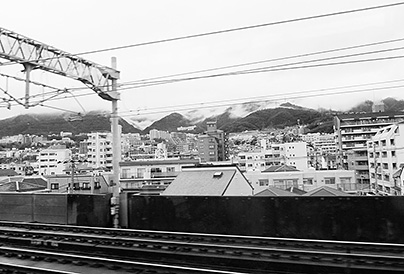 I am visiting Japan nearly every year since 2004. This is my collection of the 100 best moments in my favourite country. Enjoy the pictures and I hope you will start your own journey soon.
read more
Travelers who viewed Warehouse District Kurazukuri in Kawagoe viewed also: