Shinagawa in Tokyo
Please activate Javascript.

Domo arigato.
Tokyo Shinagawa Station

Tokyo Shinagawa Station

Inside The Shinagawa Station In Tokyo

Tokyo Shinagawa Station

Tokyo Shinagawa-ku

Tokyo Near Shinagawa Station

Tokyo Near Shinagawa Station

Tokyo Near Shinagawa Station

Tokyo Shinagawa Station

Tokyo Infront Of Shinagawa Station

Tokyo Shinagawa Along The Meguro River

Tokyo Shinagawa Crossing The Meguro River

Tokyo Shinagawa Meguro River Walk

Fureai Bridge Shinagawa To Tennozu Isle
Facts & Figures
Tokyo has 23 special wards and Shinagawa-ku is one of them. Shinagawa's population is app. 344000 with an total area of 22.72 square kilometre.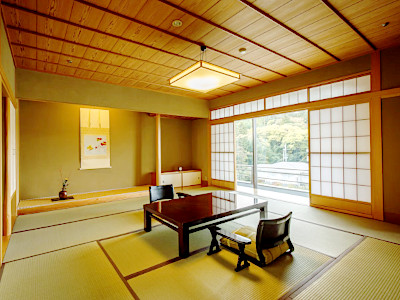  Explore Ryokans in Tokyo >
Ryokans are the perfect way to discover old Japanese culture and traditions. One of the main transportation hubs of Tokyo the Shinagawa Station is located there.
My tips for local activities
How about exploring the fascinating city Tokyo with a local guide. Check out this page > for more details about this tour.
History
Shinagawa was one of the post towns following the Tokaido route (established in the early 1600s). This route, also called East Sea Road, connected Kyoto with Edo (now Tokyo). Because of the intense trade along this route Shinagawa became an wealthy and important town.
Location
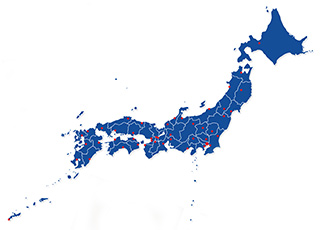 The Shinagawa ward (district) is located at the Tokyo Bay.
How to get to Shinagawa?
 Shinagawa St. is served by JR Keihin-Tohoku, Yamanote, Tokaido and Yokosuka Lines
 18min from Shinjuku Station to Shinagawa Station by JR Yamanote Line
 10min from Tokyo Station to Shinagawa Station by JR Yamanote Line
Sightseeing spots
Top:
Meguro River Walk - follow the river in the urban center of Tokyo
Sengaku-ji - this temple was the resting place of the famous 47 Ronin (group of samurai)
Hara Museum of Contemporary Art - small museum but worth a visit, entrance fee for adults 1000 yen, students 700 yen
Epson Aqua Stadium - visit the dolphin and seal shows there
Festival & Events
(dates can change without notice)
May/June
Ebara-jinja Shrine Grand Festival (30th till 1st)
The highlight of this festival is when a mikoshi (portable shrine) is carried into the sea at the Odaiba Kaihin Park. The location of this event is 2-30-28 Kita-Shinagawa.
June
Shinagawa-jinja Shrine Grand Festival (6th till 8th)
Great festival accompanied by the beat of the Shinagawa byoshi rhythm (shime daiko drum and shinobue bamboo flute). Dont miss the Orion Dochu (procession with beautiful dressed oiran/courtesans) and the large mikoshi (portable shrine) carried out of the Shinagawa-jinja Shrine.
My 100 Best Moments in Japan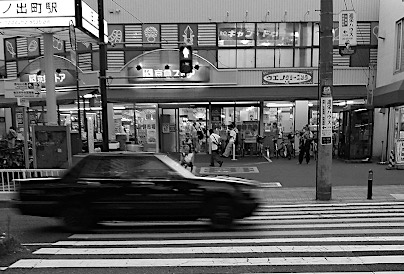 I have visited Japan nearly every year since 2004. This is my collection of the 100 best moments in my favourite country. Enjoy the pictures and I hope you will start your own journey soon.
Find out more >
Books about Japan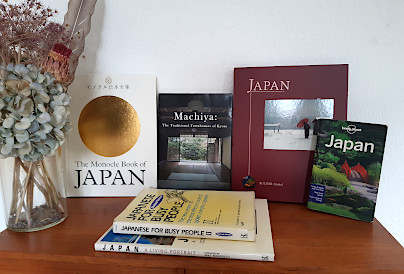 Reading books is a great source of inspiration for me. Check out my recommended list of books about the fascinating country Japan.
My Book recommendations >