Zojo-ji Temple in Tokyo
Please activate Javascript.

Domo arigato.
Tokyo Zojo-ji Temple

Tokyo Zojo-ji Temple
This post can contain affiliate links, which means that we may receive a small commission if you make a purchase using these links.
Facts & Figures
Zojo-ji Temple in Tokyo is the Great Main Temple of the Jodo-Buddist sect. The Buddhist temple near Tokyo Tower and Roppongi is a picturesque place to enjoy the cherry blossom season.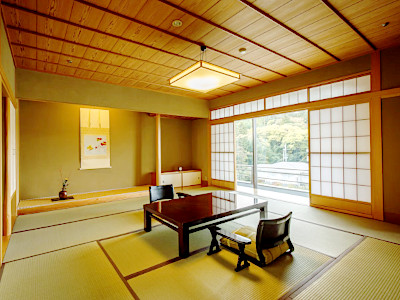  Explore Ryokans in Tokyo >
Ryokans are the perfect way to discover old Japanese culture and traditions. The huge wooden main gate (Sangedatsumon) is an impressive sight with a height of 21 meters, 28.7 meters in width and 17.6 meters in depth.
Zojo-ji Temple

Opening Hours

- always open (whole day)

Admission Fee

- free
My tips for local activities
How about exploring the fascinating city Tokyo with a local guide. Check out this page > for more details about this tour.
History
In 1393 (Muromachi period) Zojo-ji Temple was founded. Later in 1598 Tokugawa Ieyasu decided to relocated the temple from Hibiya (located in Chiyoda district, Tokyo) to its present location. The powerful Tokugawa clan ruled Japan for more than 250 years and Zojo-ji was their family temple. During World War 2 the whole area was completely destroyed, but later most of the structures were rebuilt.
Location
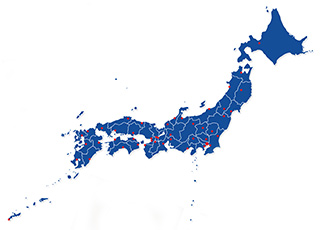 Zojo-ji Temple is located within the Minato-ku (ward) in central Tokyo.
Address: 4-7-35 Shibakoen, Minato, Tokyo 105-0011
How to get to Zojo-ji Temple?
 from Daimon Subway Station served by Oedo Subway Line or
 from Shibakoen or Onarimon Station served by Oedo Subway Line or
 10min from Hamamatsucho Station served by JR Yamanoto Line
Sightseeing spots
Top:
Sangedatsumon - Main Gate of the Zojoji Temple (Sanmon) was built in 1605, it was the only structure which survived the 1945 air raids
Daiden (Main Hall) - rebuilt in 1974, contains an beautiful decorated golden alter
Tokugawa Graves - 6 of the 15 shoguns are buried in the Mausoleum of the Tokugawa family
Daibonsho (Big Bell) - the huge bell's (15 tons) height is 3.33 meteres and the diameter 1.76 meters
Unborn Children Garden - part of the cemetery displays rows of stone statues of children, these are protector of the souls of stillborn children
Festival & Events
(dates can change without notice)
February
Setsubun Festival (3rd)
The Bean-Throwing Festival is a yearly ritual where people throw soybeans while shouting out loud "Demons out, Luck in," (Oni wa soto! Fuku wa uchi!) to wish for happiness. These spiritual spring cleaning sessions can be enjoyed at Shinto shrines and Buddhist temples everywhere in Tokyo.
July
Zojoji Bon-Odori Matsuri (25th and 26th)
A nice Bon Odori dance festival is held at the Zojoji Temple. Visitors wearing colorful yukatas (summer kimonos) and are allowed to join the professional dancers. The purpose of the celebration is to show gratefulness toward one's ancestors.
My 100 Best Moments in Japan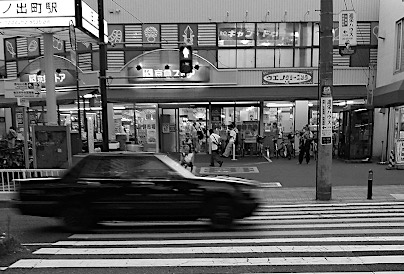 I have visited Japan nearly every year since 2004. This is my collection of the 100 best moments in my favourite country. Enjoy the pictures and I hope you will start your own journey soon.
Find out more >
Books about Japan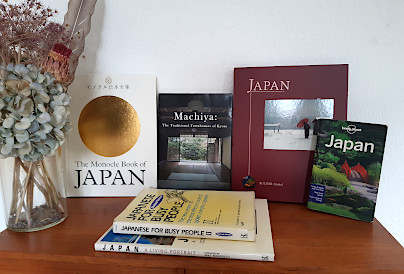 Reading books is a great source of inspiration for me. Check out my recommended list of books about the fascinating country Japan.
My Book recommendations >