Asakusa in Tokyo
Please activate Javascript.

Domo arigato.
Tokyo Asakusa Senso-ji Temple With Kaminarimon (Kaminari Gate)

Tokyo Asakusa Senso-ji Temple

Tokyo Asakusa Senso-ji Temple

Tokyo Asakusa Nakamise Shopping Street

Tokyo Asakusa Senso-ji Temple

Tokyo Asakusa Senso-ji Temple

Tokyo Asakusa Nakamise Shopping Street

Tokyo Asakusa Sumida River

Tokyo Asakusa Boat House Sumida River

Tokyo Asakusa Sumida River

Tokyo Asakusa Asahi Brewery Design by Philippe Starck

Tokyo Asakusa Asahi Brewery Design by Philippe Starck

Tokyo Asakusa
This post can contain affiliate links, which means that we may receive a small commission if you make a purchase using these links.
Facts & Figures
Asakusa belongs to the Taito district in downtown Tokyo.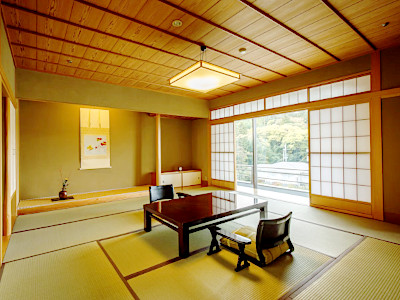  Explore Ryokans in Tokyo >
Ryokans are the perfect way to discover old Japanese culture and traditions. Sensoji, one of the most popular Buddhist temple in Tokyo, is located there.
My tips for local activities
How about exploring the fascinating city Tokyo with a local guide. Check out this page > for more details about this tour.
History
Before World War 2 Asakusa was the number one entertainment district in Tokyo. This rich history goes back to the Edo Period (1603 - 1867). The area was full of bars, kabuki theaters and an huge red light district.
Location
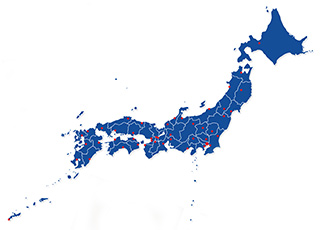 Asakusa is located within the north-east part of central Tokyo.
How to get to Asakusa?
 Asakusa is connected by Asakusa and Ginza Subway L., Tsukuba Express, Tobu Rail.
 10min from Ueno Station to Asakusa by Ginza Subway Line or
 10 min from Shinjuku Station to Kanda Station by JR Chuo Line and
 10min from Kanda Station to Asakusa by Ginza Subway Line or
 10 min from Tokyo Station to Kanda Station by JR Yamanote Line and
 10min from Kanda Station to Asakusa by Ginza Subway Line
Sightseeing spots
Top:
Sensoji Temple - history and legend of this Buddhist temple goes back till 628
Kaminari-mon Gate or "Thunder Gate" - this famous entrance gate to the Sensoji Temple with the large red lantern dating back more than 1000 years
Nakamise Shopping Street - traditional Japanese goods are on display on the way to the Sensoji Temple
Tokyo Skytree - with 634m the tallest tower in the world (opened 2012) and the new landmark of Tokyo
Asakusa Shrine or Sanja-sama - host of the popular Sanja Matsuri (festival) and constructed in the Edo Period (1603 - 1867)
Asahi Beer Tower - the Asahi Breweries Head Office was designed by French product designer and architect Philippe Starck in 1989
Sumida Park - popular place to enjoy Hanami (chery blossom) during Spring
Sumida River Cruise - explore Tokyo by water taxi (Tokyo Water Bus) from Asakusa Pier to Hinode Pier
Festival & Events
(dates can change without notice)
May
Sanja Matsuri (Three Shrine Festival) (third Saturday in May)
This is one of the biggest and craziest Shinto festivals in Tokyo. Btw do not miss the palanquin parade! The three founder of Sensoji, Hinokuma Hamanari, Hinokuma Takenari, Hajino Nakatomo are honored during this festival. App. 2 million tourists and local people joining the celebrations every year.
July
Hozuki-ichi (Chinese Lantern Plant Fair) (9th till 10th)
Held at the Sensoji temple. 450 stalls selling Chinese lantern plants or Hozuki and 350 stalls selling other items. The fair is visited by hundreds of thousands of visitors every year.
Sumidagawa Fireworks Festival (last Saturday in July)
Over one million people watch this fireworks show along the Sumidagawa River. Its history is dating back till 1732.
August
Asakusa Samba Festival (last Saturday in August)
Colorful carnival with samba schools competing with each other.
November
Tori-no-Ichi (dates changing every year)
The Tori-no-Ichi is a fair held at Otori-jinja Shrine on the days of the rooster (one of the twelve animal signs of the Oriental zodiac). Open-air stalls offering kumade rakes for bringing in wealth and good fortune.
December
Hagoita-Ichi (Battledore Fair) (17th till 19th)
This fair is held around the Sensoji Temple. App. 50 open-air stalls offering hagoita (battledores), kites, shuttlecocks and other decorations for New Year.
My 100 Best Moments in Japan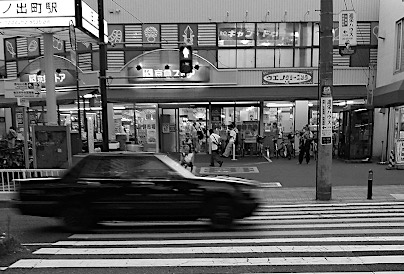 I have visited Japan nearly every year since 2004. This is my collection of the 100 best moments in my favourite country. Enjoy the pictures and I hope you will start your own journey soon.
Find out more >
Books about Japan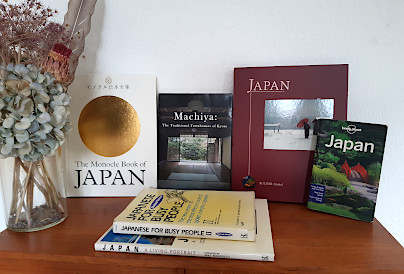 Reading books is a great source of inspiration for me. Check out my recommended list of books about the fascinating country Japan.
My Book recommendations >