Harajuku in Tokyo
Please activate Javascript.

Domo arigato.
Tokyo Harajuku Graffiti

Tokyo Harajuku Street Scene

Tokyo Harajuku Crazy Fashion

Tokyo Harajuku Shops

Tokyo Harajuku Street Sign

Tokyo Harajuku Fashion Shop

Tokyo Harajuku Great Bikes

Tokyo Harajuku Nice Boots

Tokyo Harajuku Takeshita Dori Night Scene
This post can contain affiliate links, which means that we may receive a small commission if you make a purchase using these links.
Facts & Figures
The Harajuku district is one of Japan's fashion hotspots for teenagers.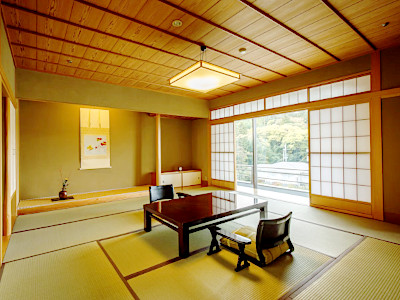  Explore Ryokans in Tokyo >
Ryokans are the perfect way to discover old Japanese culture and traditions. The Harajuku area is also including the famous Meiji Shrine, the Yoyogi Park, Omotesando (Tokyo's Champs-Elysees) and Takeshita Dori (narrow street with fashion labels for young people).
My tips for local activities
How about exploring the fascinating city Tokyo with a local guide. Check out this page > for more details about this tour.
History
In 1906 the Harajuku Station opened its doors.
Location
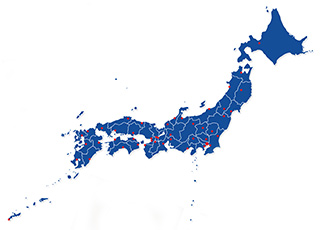 The Harajuku district is located within Shibuya-ku (ward) in Tokyo.
How to get to Harajuku?
 Harajuku Station is served by JR Yamanote Line
 Meijijingu-mae Subway Station is connected by Fukutoshin Subway Line and
 Chiyoda Subway Line
 Omotesando Station is connected by Hanzomon Subway L., Chiyoda Subway L. and
 Ginza Subway Line
Sightseeing spots
Top:
Ota Memorial Museum of Art - opened for the public in 1980, the museum is housing the collection (more than 12000 items) of Ota Seizo, mainly Ukiyo-e (Japanese woodblock prints)
Harajuku Bridge - on Sunday's Harajuku girls wear crazy customs (cosplay) there
Nezu Museum - personal collection of Nezu Kaichiro (1860 - 1940), more than 7400 objects (paintings, sculptures etc..) are on display
Omotesando - Omotesando is one of Tokyo's most famous shopping districts
Omotesando Hills - shopping paradise combined with great architecture from Tadao Ando
Yoyogi Park - The Yoyogi Park is one of my favourite places in Tokyo. Enjoy this huge park in the center of the capital.
Yoyogi Stadium - built for the Olympic Games in 1964
Takeshita Street / Dori - hotspot for trendy teenager fashion
Togo Shrine (Togo-jinja) - dedicated to Togo Heihachiro (Fleet Admiral, 1848 - 1934), constructed in 1940
Kiddy Land - one of the best toy stores in Tokyo with a great selection of products
Oriental Bazaar - biggest art and antiques store in Tokyo
MoMA Design Store - Museum of Modern Art's first retail store located outside of the US
Festival & Events
(dates can change without notice)
March
Saint Patrick's Day Festival (17th)
The largest Saint Patrick's Day parade in Asia is held in Omotesando. Enjoy a Guinness beer and watch Irish bands, cheerleaders and great historical costumes.
August
Harajuku Omotesando Genki Matsuri Super Yosakoi (end of August)
This is the largest yosakoi dance festival in Tokyo. Enjoy 2 days of music and watch the performances of 99 teams and 6000 dancers.
My 100 Best Moments in Japan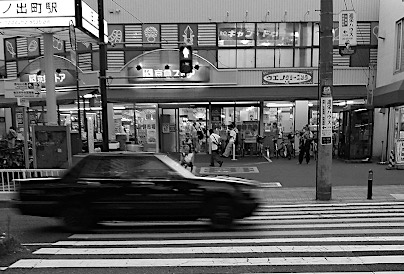 I have visited Japan nearly every year since 2004. This is my collection of the 100 best moments in my favourite country. Enjoy the pictures and I hope you will start your own journey soon.
Find out more >
Books about Japan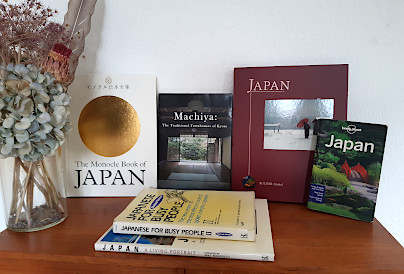 Reading books is a great source of inspiration for me. Check out my recommended list of books about the fascinating country Japan.
My Book recommendations >