Yogen-in Temple in Kyoto
Please activate Javascript.

Domo arigato.
Yogen-in Temple In Kyoto

Yogen-in Temple Entrance Gate In Kyoto

Yogen-in Temple Gate In Kyoto

Yogen-in Temple Pathway To Kuri

Yogen-in Temple Pathway To Kuri

Yogen-in Temple Belfry

Yogen-in Temple Garden Entrance

Yogen-in Temple Memorial

Yogen-in Temple Garden

Yogen-in Temple Stone Torii

Yogen-in Temple Small Shrine

Yogen-in Temple Garden
This post can contain affiliate links, which means that we may receive a small commission if you make a purchase using these links.
Facts & Figures
The Yogen-in Temple, a Jodo Shinshu Kengo-in Buddhist temple in Kyoto, is famous for its main hall and the so called blood ceiling. It is the blood of Mototada Ioni and other samurai warriors, which committed suicide in the end of a 11 day siege on the floor of Fushimi Castle in 1600. The remains of the castle floor were send to 5 different temples in Kyoto (Genkoan Temple, Shoden-ji Temple, Hosen-in Temple, Myoshin-ji and Yogen-in).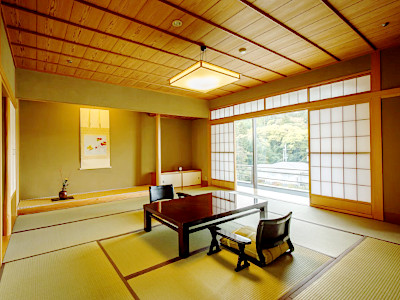  Explore Ryokans in Kyoto >
Ryokans are the perfect way to discover old Japanese culture and traditions. Yogen-in was one of them. Do not miss the beautiful drawings of giraffes, Chinese lions and white elephants on the doors, made of Japanese ceder, and fusuma (traditional sliding doors) by artist Sotatsu Tawaraya. The temples screen paintings have the status of Important Cultural Properties. These drawings made a long lasting impression and can be found now in art education textbooks for Japanese students. Unfortunately there were no pictures allowed inside the building.
Yogen-in Temple:

Opening Hours

- 9:00 am to 5:00 pm

Admission Fee

- 500 yen (Adults), 300 yen (Children)
My tips for local activities
Explore the best parts of my favourite city Kyoto with a local guide. The personalized tour can take between 2 - 8 hours. Check out this page > for more details.
History
In 1594 Yogen-in Temple was established by Yodo-dono, concubine of shogun Hideyoshi Toyotomi (1536 - 1598), for the memorial service for her father Nagamasa Asai. The Buddhist name of Nagamasa was Yogen-in und this name was later used for the temple. A cousin of Nagamasa, Hoin Suhaku, was then designated as the founder of Yogen-in. After a huge fire the temple was reconstructed in 1621 by Sugen-in, second wife of shogun Hidetada Tokugawa (1579 - 1632) and younger sister of Yodo-dono. The remains of Fushimi Castle were relocated and used for the reconstruction process. Since 1621 Yogen-in was owned by the Tokugawa Family and the memorial tablets of successive shoguns are enshrined here.
Location
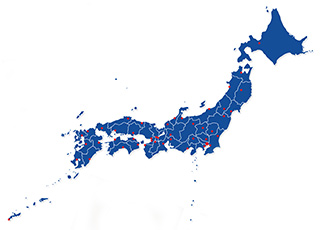 Yogen-in is located in the Higashiyama district in Kyoto near the entrance of Sanjusangen-do.
Address: 656 Sanjusangendo-mawari-cho, Higashiyama Ward, Kyoto 605-0941
How to get to Yogen-in Temple?
 20min walk from Kyoto Station or
 10min from Kyoto Station to Hakubutsukan-Sanjusangen-do-Mae stop by bus nr. 100, 206 and 208
Sightseeing spots
Top:
Blood stained ceiling - The remains of this tragedy in 1600 are still visible.
Festival & Events
(dates can change without notice)
April
Miyako Odori (1st - 31th)
The traditional annual spring dance of the Kyoto district Gion Kobu performed by Geiko and Maiko is a must-see on your Kyoto visit. Don't miss the most popular dances the Miyako Odori "Cherry Blossom Dances" or "Dances of the Old Capital" at the Gion Kobu Kaburenjo Theater (located close to Gion Corner).
May
Aoi Matsuri (15th)
The highlight of this festival is a large parade from Imperial Palace through Shimogamo Shrine to the Kamo Shrines. More than 500 people wearing aristocratic costumes from the Heian Period (794 - 1185). The Aoi Matsuri belongs with the Gion Matsuri and Jidai Matsuri to the three most famous festivals in Kyoto.
Arashiyama Mifune Matsuri (third Sunday of May)
The first part is held at the Kuramazaki Shrine. Later a procession is leading to the Oi River, where more ceremonies and traditional dances (Funa Asobi) are held. The Arashiyama Mifune Matsuri started in 1914.
July
Gion Matsuri (whole month)
The month July is full of different events like the Yoiyama - Kyoto's Magical Night (locals in kimonos look at the giant Gion floats the day before the parade) or the famous Yamaboko Junko (float procession on the 17th of July).
October
Jidai Matsuri ("Festival of Ages") (22nd)
People celebrate with a large parade between Imperial Palace to Heian Shrine the anniversary of the foundation of Kyoto. App. 2000 participants wearing historical costumes from different time periods. Enjoy this great festival which last around 2 hours.
My 100 Best Moments in Japan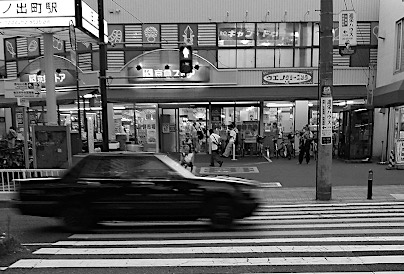 I have visited Japan nearly every year since 2004. This is my collection of the 100 best moments in my favourite country. Enjoy the pictures and I hope you will start your own journey soon.
Find out more >
Books about Japan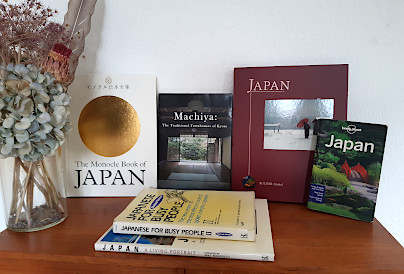 Reading books is a great source of inspiration for me. Check out my recommended list of books about the fascinating country Japan.
My Book recommendations >
Travelers who viewed Yogen-in Temple viewed also: