Konchi-in Temple in Kyoto
Please activate Javascript.

Domo arigato.
Toshogu Shrine Konchi-in In Kyoto

Toshogu Shrine Goto-mon Gate Konchi-in

Toshogu Shrine Konchi-in Garden

Toshogu Shrine Konchi-in In Kyoto

Toshogu Shrine Konchi-in In Kyoto

Toshogu Shrine Dragon Sign By Kano Tanyou

Toshogu Shrine Konchi-in In Kyoto

Toshogu Shrine Konchi-in In Kyoto

Toshogu Shrine Konchi-in Onari-mon Gate

Akechi-mon (Gate) Konchi-in In Kyoto

Konchi-in Garden Special Place Of Scenic Beauty

Konchi-in Temple Hojo and Zen Garden In Kyoto

Konchi-in Tsurukame-no-niwa (Crane and Turtle Garden)

Konchi-in Tsurukame-no-niwa (Crane and Turtle Garden)

Konchi-in Tsurukame-no-niwa (Crane and Turtle Garden)

Konchi-in Tsurukame-no-niwa (Crane and Turtle Garden)

Map Konchi-in Garden In Kyoto

Konchi-in Garden Benten-Ike Pond

Konchi-in Kare-sansui Garden In Kyoto

Konchi-in Garden Pathway In Kyoto

Konchi-in Garden Pathway In Kyoto

Konchi-in Garden Pathway In Kyoto

Konchi-in Moss Garden In Kyoto

Kaisando (Founders Hall) Konchi-in In Kyoto

Kaisando Hall Konchi-in In Kyoto

Monk Statues Inside Kaisando Hall In Kyoto

Monk Statues Inside Kaisando Hall In Kyoto

Monk Statues Inside Kaisando Hall In Kyoto

Konchi-in Temple Rou-mon Gate In Kyoto

Konchi-in Gate In Kyoto
Facts & Figures
Konchi-in is a beautiful Zen Buddhist temple (Rinzai school) within the Sakyo Ward in Kyoto. It is a sub-temple of the much larger Nanzen-ji temple complex nearby.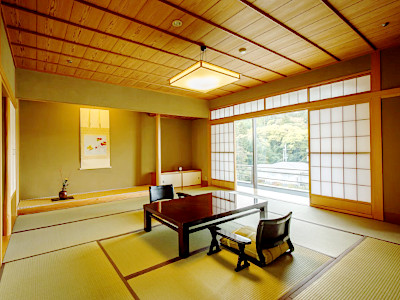  Explore Ryokans in Kyoto >
Ryokans are the perfect way to discover old Japanese culture and traditions. I highly recommend you to visit there the famous Konchi-in Temple Garden of the early Edo time. The dry landscape garden, one of the finest examples of shakkei (borrowed scenery), was declared as a Special Place of Scenic Beauty by the Japanese Ministry of Education, Culture, Sports, Science and Technology. The architecure style of Toshugu Shrine, an Important Cultural Asset, at the temple grounds is called Gongen-style. No other place or shrine in Kyoto has this style. Enjoy also the beautiful fusuma paintings in the main hall by artist Kano Tanyu. By the way the abbot's chamber (Hojo) was relocated from Fushimi Castle.
Konchi-in Temple:

Opening Hours

- 8:30 am to 5:00 pm (March till November)

Opening Hours

- 8:30 am to 4:30 pm (December till February)

Admission Fee

- 400 yen (Adults), 300 yen (High school students), 200 yen (Junior high and elementary school students)
My tips for local activities
Explore the best parts of my favourite city Kyoto with a local guide. The tour takes approximately 3,5hrs. Check out this page > for more details.
History
Konchi-in was established in 1400 at Takagamine in Kita Ward (northern part of Kyoto) by Daigo Tokuki, the 68th head priest of Nanzen-ji Temple. Ishin Suden, advisor to Tokugawa Ieyasu and Zen Rinzai monk, decided to relocate the temple in 1605 to its current place. The famous Tsurukame Garden (the Crane and Turtle Garden) was created in 1632 by the tea master Kobori Enshu (1579 - 1647) for the visit of shogun Tokugawa Iemitsu (1604 - 1651). In 1954 Konchi-in Garden was designated as Special Place of Scenic Beauty.
Location
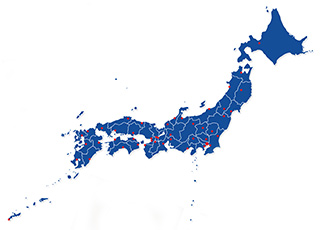 Konchi-in is located within the Sakyu Ward near Philosopher´s Walk and Nanzen-ji Temple.
Address: 86-12 Nanzenji Fukuchi-cho, Sakyo-ku, Kyoto 606-8435
How to get to Konchi-in?
 20min from Kyoto Station to Keage Subway Station by Tozai Line and
 5min walk from Keage Subway Station to Konchi-in
Sightseeing spots
Top:
Tsurukame Garden - You can not find a better example of the - borrowed scenery - Zen garden in Kyoto.
Toshugu Shrine - The beautiful dragon design on the ceiling was made by artist Kano Tanyu. The shrine itself is dedicated to the spirit of shougun Tokugawa Ieyasu and was built in 1632.
Hassoseki - The teahouse was created by Kobori Enshu and is well-known for its three-tatami design.
Festival & Events in Kyoto
(dates can change without notice)
April
Miyako Odori (1st - 31th)
The traditional annual spring dance of the Kyoto district Gion Kobu performed by Geiko and Maiko is a must-see on your Kyoto visit. Don't miss the most popular dances the Miyako Odori "Cherry Blossom Dances" or "Dances of the Old Capital" at the Gion Kobu Kaburenjo Theater (located close to Gion Corner).
May
Aoi Matsuri (15th)
The highlight of this festival is a large parade from Imperial Palace through Shimogamo Shrine to the Kamo Shrines. More than 500 people wearing aristocratic costumes from the Heian Period (794 - 1185). The Aoi Matsuri belongs with the Gion Matsuri and Jidai Matsuri to the three most famous festivals in Kyoto.
June
Aoba Matsuri (Green Leaf Festival) at Chishaku-in (15th)
The festival is an ancient ritual of followers of the Shingon sect of Buddhism, which are called Yamabushi. They participate in a series of ceremonies like celebrating the birth of founder Kobo-Daishi (744 - 835).
July
Gion Matsuri (whole month)
The month July is full of different events like the Yoiyama - Kyoto's Magical Night (locals in kimonos look at the giant Gion floats the day before the parade) or the famous Yamaboko Junko (float procession on the 17th of July).
October
Jidai Matsuri ("Festival of Ages") (22nd)
People celebrate with a large parade between Imperial Palace to Heian Shrine the anniversary of the foundation of Kyoto. App. 2000 participants wearing historical costumes from different time periods. Enjoy this great festival which last around 2 hours.
Where to stay in Kyoto?
My 100 Best Moments in Japan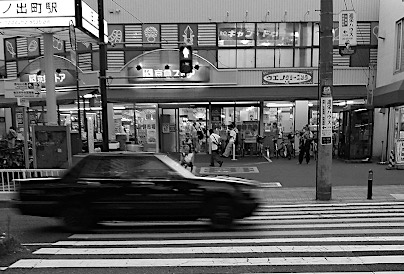 I have visited Japan nearly every year since 2004. This is my collection of the 100 best moments in my favourite country. Enjoy the pictures and I hope you will start your own journey soon.
Find out more >
Books about Japan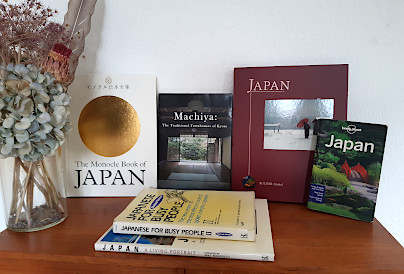 Reading books is a great source of inspiration for me. Check out my recommended list of books about the fascinating country Japan.
My Book recommendations >
Travelers who viewed Konchi-in viewed also: