Most Popular Cherry Blossom Spots In Kyoto
Please activate Javascript.

Domo arigato.
Philosopher's Walk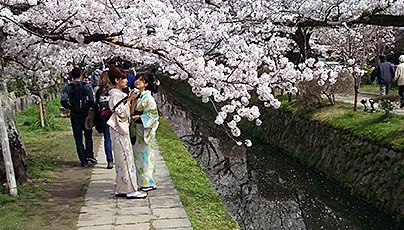 This is for me the number one cherry blossom spot in Kyoto. Enjoy the appr. 2km long walk along the beautiful canal under hundreds of cherry trees. The starting point of the path is at Ginkaku-ji Temple. There is no entrance fee required.
Read More
Keage Incline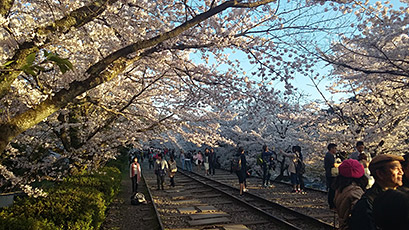 Keage Incline is located near Nanzen-ji Temple. You will walk along on old railroad track. The track was used (till late 1950´s) to transport boats between different canals. Enjoy the cherry blossom scenery especially at sunset. There is no entrance fee required.
Read More
Nijo-jo (Nijo Castle)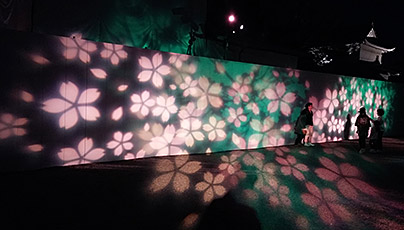 I recommend you the visit Nijo Castle at night. The illumination of the park and its cherry trees is simply amazing. It is a very popular tourist spot and I had to wait (30min) in a long line to reach the castle grounds. Entrance fee is 400 yen. The castle is open during cherry blossom season till 9:30 pm (last entry 9:00 pm).
Read More
Kamogawa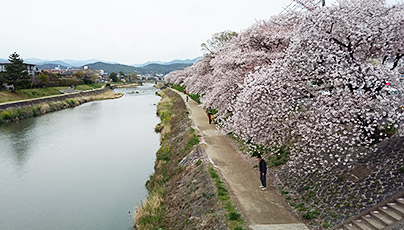 The Kamogawa river runs through the center of Kyoto. Along its river banks you will find hundreds of cherry trees. It is an hanami party hotspot for locals. Enjoy the great atmosphere of friendly people having a blast.
Maruyama Park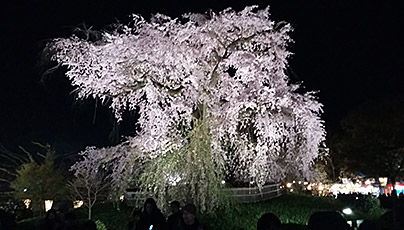 You could ask me how much I liked this place? I liked it so much that I spent 3 nights in a row there:) The park is located near Yasaka Shrine. It is the most popular hanami spot in Kyoto. The centerpiece of this beautiful park is an tall shidarezakura (weeping cherry tree). The tree gets illuminated at night. The food stands there offer great Japanese cuisine.
Read More
Kiyomizudera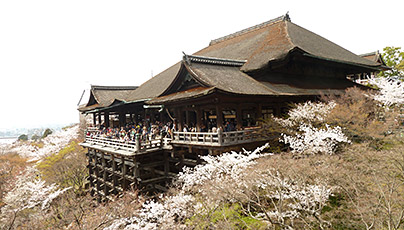 A UNESCO World Heritage Site combined with hundreds of blooming cherry trees is really an impressive sight. Kiyomizu-dera (Pure Water Temple) belongs to the most famous and popular Buddhist temple in Japan. Entrance fee for adults is 300 yen.
Read More
Ninnaji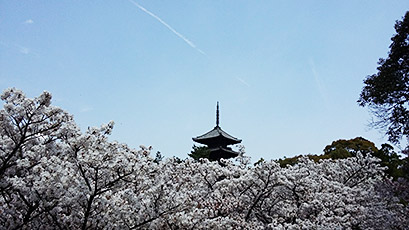 Ninnaji is a UNESCO World Heritage Site and part of the Historic Monuments of Ancient Kyoto. At the temple grounds you will find an garden with 200 Omuro-sakura Trees. This place was designated as a National Scenic Beauty Spot in 1924. I really enjoyed my time there during the cherry blossom season.
Read More
Ryoanji Temple
Ryoan-ji (Peaceful Dragon Temple) in Kyoto is one of the most famous Zen Temples in Japan. The temple grounds of this UNESCO World Heritage Site include a large pond surrounded by cherry trees. I took a one hour break there just to enjoy the scenery.
Read More
Shosei-en Garden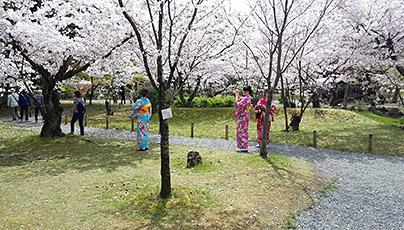 Shosei-en garden is a hidden cherry blossom treasure spot in Kyoto. It is a spacious place with 33000 square meters and owned by the Higashi Honganji Temple. The entrance fee for adults is 500 yen.
Read More
Where to stay in Kyoto?